Convenient comfort and impressionable design have long been the fundamental goals of any home renovation. Yet, the rise in smart home technology has us factoring in efficiency more than ever when looking to remodel. As we're suffocated by indefinitely packed schedules and stressors galore, taking advantage of cutting-edge tech meant to make life easier only makes sense. That's why we've broken down the choice types of smart home technologies available, applications of these technologies, plus installation considerations when renovating in homes of various sizes.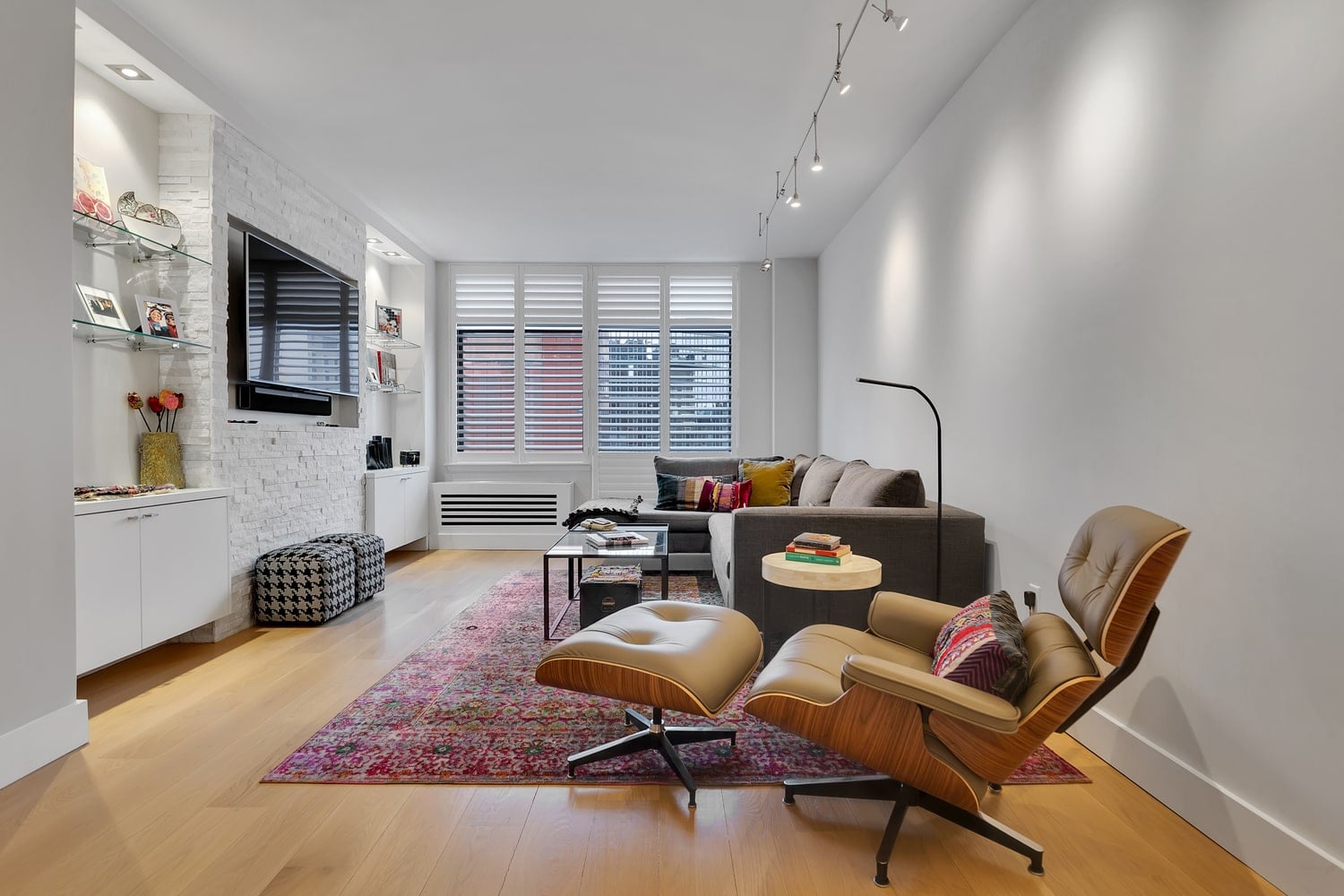 ‍
Current Smart Home Trends
Integration Across The Board
The ultimate benefit of smart technology for home is interconnectivity. Entertainment systems are synced to play the same song simultaneously throughout every room. Lights throughout the house can dim in unison or on corresponding schedules. Home security systems can pair with your virtual assistant to lock the house at the same time every night. When your home works in harmony, everyone is more at ease.
AI-Integrations For Advanced Smarts 
Many of us think we know exactly what temperature to set our fridge for the freshest food, or how to best regulate our thermostat for the perfect balance of comfort and low heating bills. In reality, there are now AI-integrations in many smart home technologies that will learn our patterns and offer constantly-evolving updates for the most accurate adjustments possible. Thanks to smart home tech with AI, we can be the master of our domain with less effort. 
Touch-Free, Please
There's a line in Back To The Future 2 where a child (played by Elijah Wood) says to Marty McFly, "You've got to use your hands? That's like a baby's toy!" That's how home appliances feel these days. From voice-activated smart ovens and thermostats to hands-free garbage cans and litter boxes, the present and future of smart technology for home finds us less-inclined than ever to touch anything that makes us more susceptible to germs or really just lifting a finger altogether.
Safety & Security 
Maybe the most practical use for smart home technology is added security throughout your residence. With sensor-based alarm systems that dynamically trigger authorities and cameras that link directly to smart devices for 24-hour access around your home, you gain immediate peace of mind knowing their family is safe and secure. 
Smart Health
While families who take care of their incapacitated loved ones in any capacity face significant challenges regularly, smart home tech is providing them with something of a safety net. Thanks to supportive technology like humidity sensors in thermostats, temperature-screening doorbells, and more comprehensive medical alert systems, caring families can find a bit more stability amidst trying times.   
‍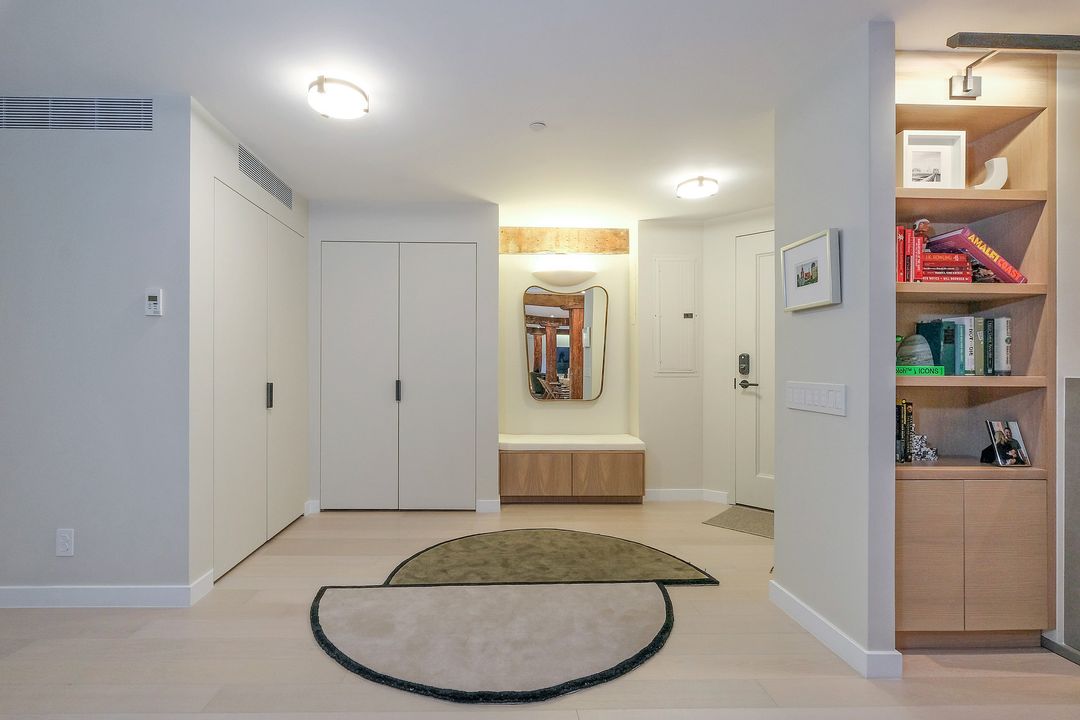 ‍
Smart Home Necessities 
Smart Thermostats
The first foray into smart home tech for most folks is a smart thermostat. Thanks to Nest and a variety of other alternatives, saving money on electrical costs and regulating the heating and cooling in your home has never been easier. Many smart thermostats offer remote temperature adjustment via app and higher-end options can even create a geofence around your home, so that once your phone's WiFi signal is in range, home temperature will begin adjusting to your preferred setting. 
Smart Electrical Outlets
Smart outlets allow anything that is plugged into the wall to be turned on and off from an app. Some options allow users to control both plugs independently, while others like the Wyze can even accept voice commands. 
Smart Home Lighting 
With smart lighting features installed throughout the house, no longer will you have to get out of bed to turn out the lights, or continually adjust your living room dimmer until the lighting is just the right amount of mellow. Smart lights not only provide easy on/off opportunities from your phone, users can cycle a variety of pre-chosen settings and colors to easily set the right mood for any atmosphere. 
Smart Kitchens & Laundry 
Smart Ovens 
There's nothing worse than overcooking the main course of a massive meal for friends or family. Remove room for error with smart oven technology, which allows users to set their oven temp and timer from anywhere, plus sends alerts when ready. Many smart ovens also run routine diagnostics and even self-clean. 
Smart Refrigerators
When maximum storage capacity isn't enough, smart refrigerators provide an added level of cool kitchen tech to make your kitchen efficient as possible. These next generation fridges can offer a variety of helpful features, from open door alerts and helping keep track of expiration dates to voice-activated weather updates and built-in touch-screen televisions. So much for that AM/FM radio your grandfather gave you. 
Smart Wi-Fi Dishwashers 
With smart dishwashers that have Wi-Fi connectivity, we can schedule the dishwasher to run from our phone or tablet, then get alerted once the cycle is complete and ready to be unloaded. The better news is you can put that app right on your kid's tablet, so there's no longer an excuse to say they forgot. 
Smart Washer & Dryer 
Much like smart dishwashers, smart laundry can be scheduled to start and stop, pause, change cycles and more - all from the convenience of your smart device. They also run self-diagnostics, preventing you from having to ever scour for specific model numbers in YouTube how-to videos. 
Smart Coffee Pot 
How many times have you been getting ready for work and realized you forgot to make coffee? Smart coffee pots help keep you caffeinated, allowing your coffee maker to abide by a predetermined schedule or brew on the go via app control. Many units even grind the coffee beans intuitively, then ration them appropriately for a perfectly-ground cup of joe. 
‍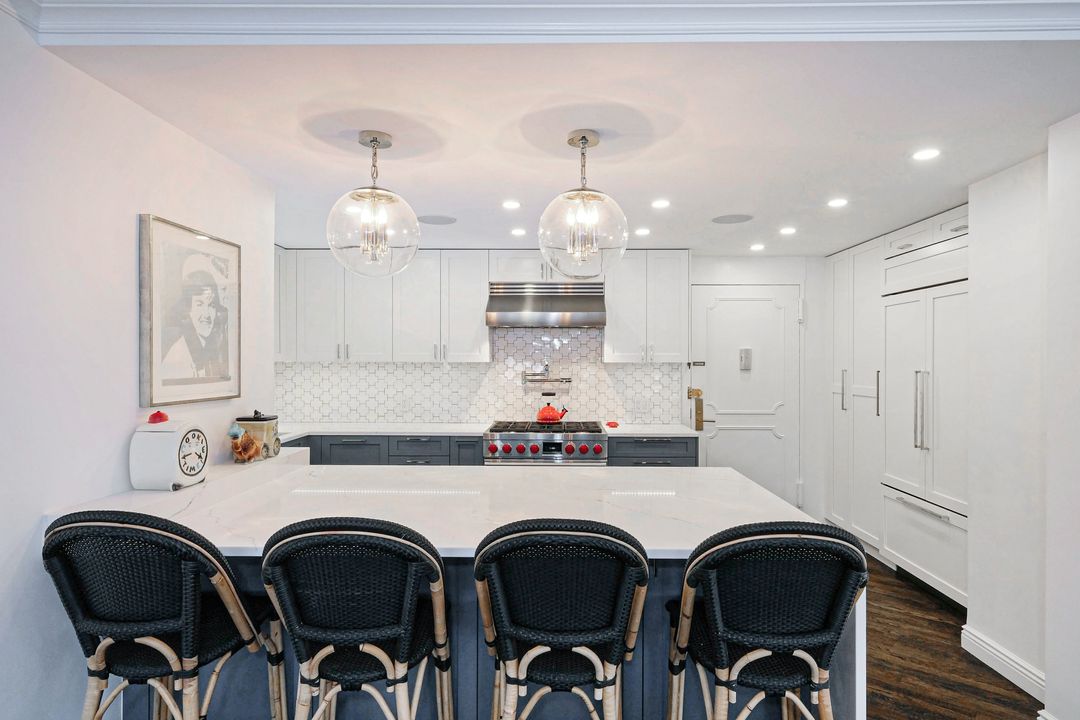 ‍
Smart Security
Video Doorbells & Alarm Systems 
Find added ease at home thanks to a variety of smart security options, which include cameras, video doorbells and alarm systems, most of which link to your mobile devices for 24/7 monitoring. Many systems can be automated to activate and deactivate on pre-set schedules, link with your virtual assistant for voice command, and even work if your home loses power. Most options also include added customer service support. 
Automated Locks 
If you would rather not rely solely on security surveillance from 3rd party companies, consider smart locks. An option like August's Wi-Fi Smart Lock offers connectivity to your phone, allowing you to pre-set lock schedules to ensure no door ever goes unlocked again. Or, for those always on the go, the U-Bolt Pro from UltraLoq actually allows users to remotely unlock your door for the dog walker from across the country. 
Medical Alert Systems
Whether you're providing help for someone who needs routine care or temporary at-home assistance, implementing any additional preventative measures possible may be the difference in saving a life. Companies like ADT and Medical Guardian provide medical alert systems that are easily implemented and provide household support, offering safety buttons that can be placed in priority spots throughout the home that will trigger an alert to medical support immediately. 
‍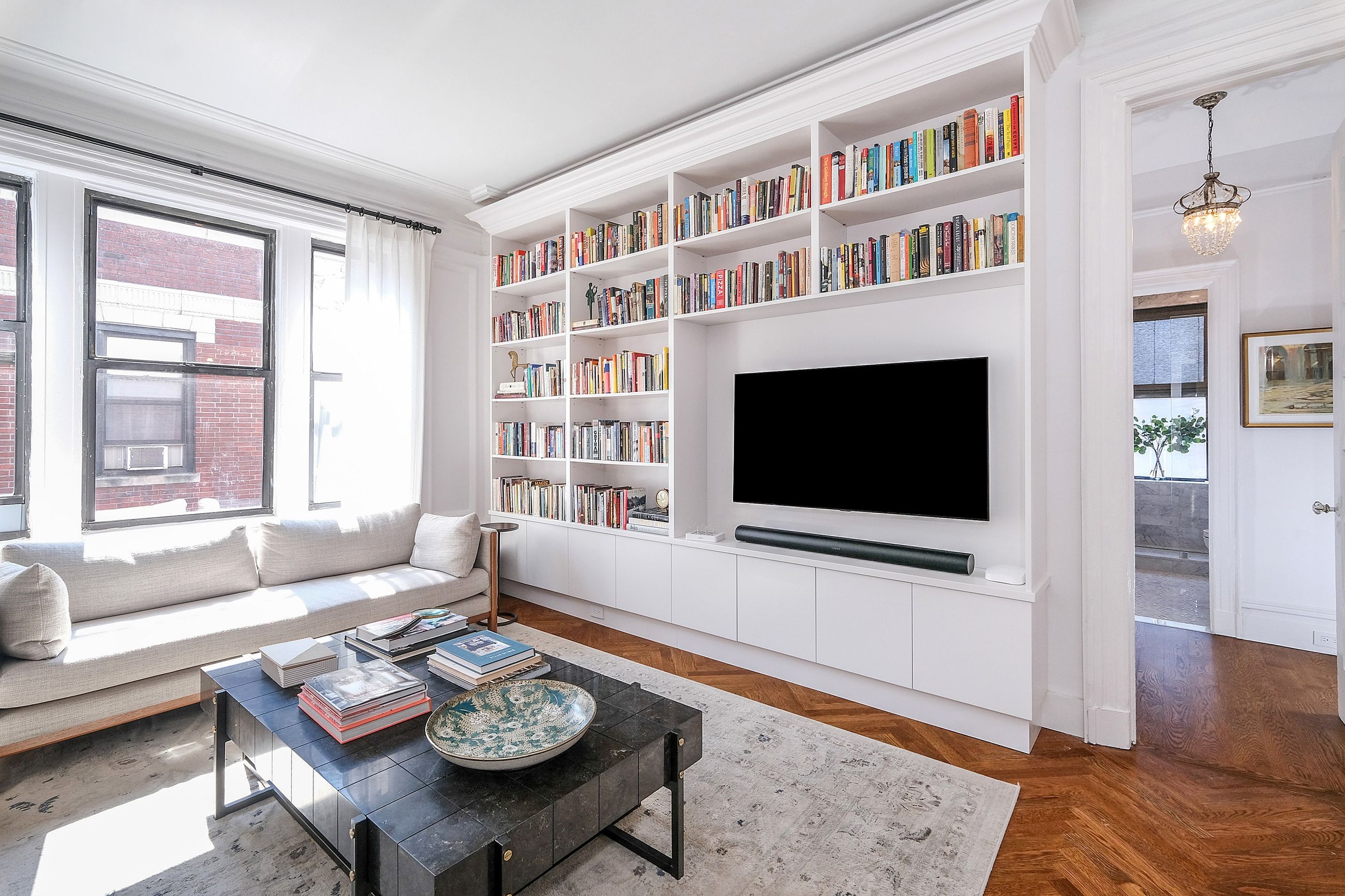 ‍
Smart Entertainment
Wireless Bluetooth Home Speakers & Stereo 
For music and movie lovers, wireless surround sound speaker systems like Sonos are a must when configuring their smart home set-up. These bluetooth-enabled speakers are wireless in design and offer synced sound that carries throughout every room in your home, and can be controlled from the convenience of your phone. The only problem is finding a song the family won't fight over. 
Smart TV
Maximize your down time with any of the many smart televisions on the market, which offer wall-sized hubs for your ultimate entertainment pleasure. They combine features from your computer, phone, and traditional televisions to provide full browsing capability, photo storage and sharing, app-based television, plus DSPs for music streaming, all into one convenient ecosystem. 
Home-Wide Applications
Smart Windows & Shades 
One way to keep temperature regulated via smart home upgrades is with smart blinds and windows. Smart blinds offer easy adjustment and closure from the palm of your hand, while various styles of smart windows each offer their own unique functionality. See our blog Renovations & Technology: 10 Smart Home Remodeling Ideas for a few examples of smart window tech, all of which are ideal for high-rises in NYC, where the immense amount of sunlight can often become overbearing if not accounted for. 
Smart Ceiling Fans 
While a smart thermostat can help control temperatures in your loft or apartment, smart fans provide an appealing compliment that can immediately cool down the whole home from anywhere, at any time. 
Smart LED-Lighted Bathroom Mirrors 
For those who spend way too much time in the bathroom getting ready, smart LED-lit bathroom mirrors are a must. These high-end vanities provide a variety of impeccable shadowless lighting options that can be dimmed or accentuated via voice control, and can be complimented by full stereo sound or even a built-in television. 
‍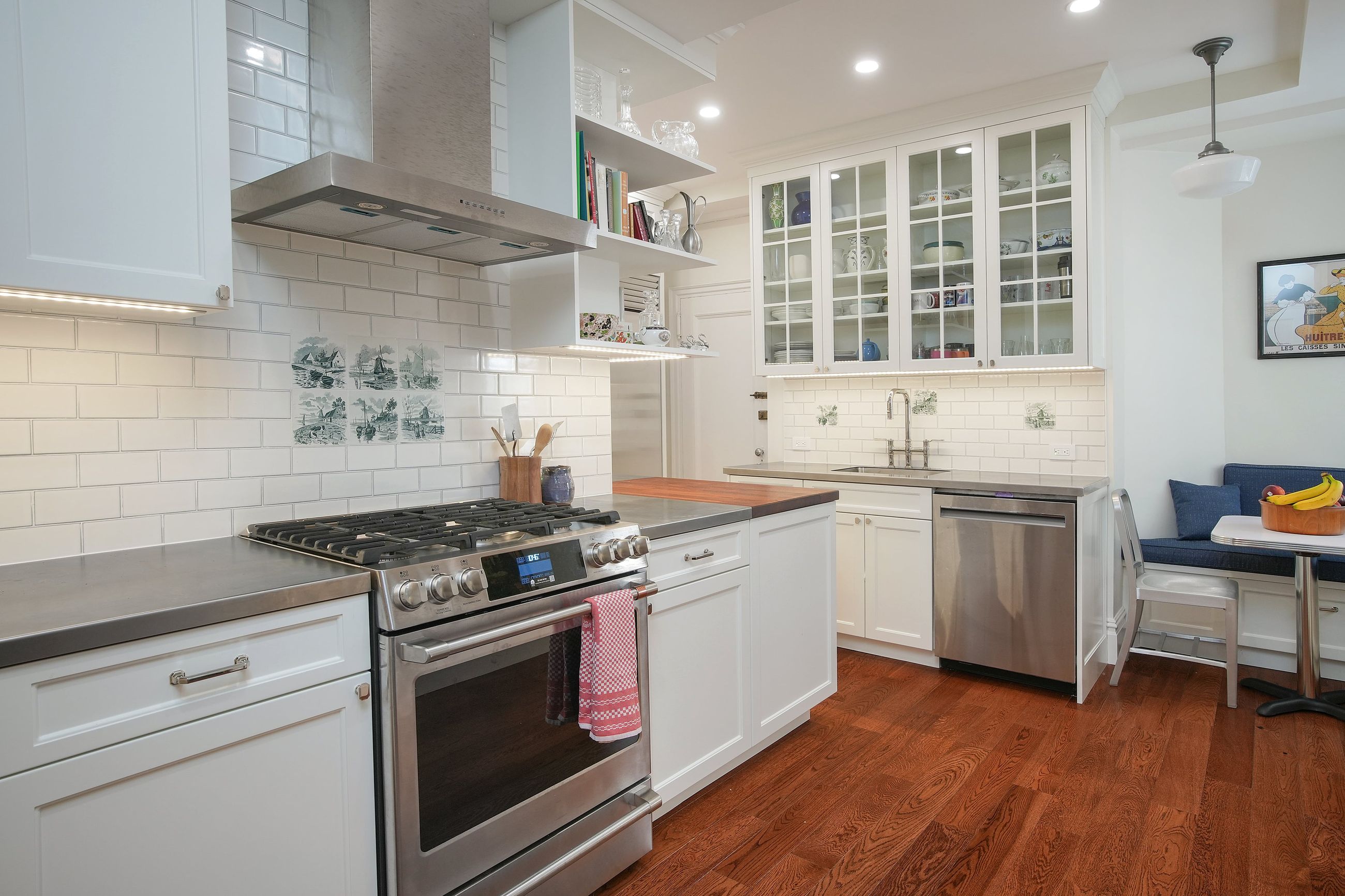 ‍
Home-Wide Smart Tech Installation Considerations
Many of the aforementioned smart home technology examples are easier installed than others. While some are a simple plug-in and set-up away, others are more advanced and require quite a bit more effort. Here are some key considerations when looking to make your living space more efficient with smart home technology: 
Home Much Smart Tech Is Actually Needed? 
Not every home requires all the smart bells and whistles. If you're new to smart home tech, consider what's practical first and foremost, before going overboard investing in smart home technology you won't use. If you eventually find the user experience satisfactory and want to expand, incorporate additional features ad hoc or consider working with a professional design-build firm who can help refine your options and install a custom suite of smart home technology that best suits your specific needs. 
Wireless Support Requires Bandwidth 
Ironically enough, having wireless features throughout your home requires lots of wires behind the scenes. A strong and reliable high-bandwidth wireless network is often required to balance a consistent combination of 4k streams, non-stop video feeds and unskippable songs, which typically means running complicated systems of wiring through the walls of most rooms in your home. If smart audio and visual systems are part of your upcoming renovation, consider working with a forward-thinking design-build firm who will map out the most effective wiring system for your home's layout and provide optimal placement for electrical outlets to ensure prime locations when installing smart home speakers and features. 
Security Set-Up Isn't Straightforward 
With so many smart security options available, there are plenty of questions to ask before implementing. Should cameras be visible for security purposes or discrete for aesthetics? Is basic monitoring for children needed or will two-way audio be required? Are you adamant about flood detection monitoring systems? All of these considerations should be made in tandem, because they may also require additional wiring and proper configuration from a professional. 
Consider Smart Home Technology As Part Of A Full-Service Design-Build Renovation In NYC
Considering a residential renovation in NYC? Gallery KBNY actively guides smart home configuration and installation for clients in Manhattan and Brooklyn via our full-service design-build approach to renovations of condos/co-op, lofts, pre-war apartments, townhomes and brownstones. To inspire your dream renovation, view our portfolio of renovation before and afters, learn more about Gallery, or simply contact us today to start the process.
‍