In The News

Wether you are looking for design inspiration or simply looking to educate yourself on various New York City renovation topics, our Design & Reno blog is a collection of thoughtfully curated content covering a wide range of renovation topics from our designers, builders, and project managers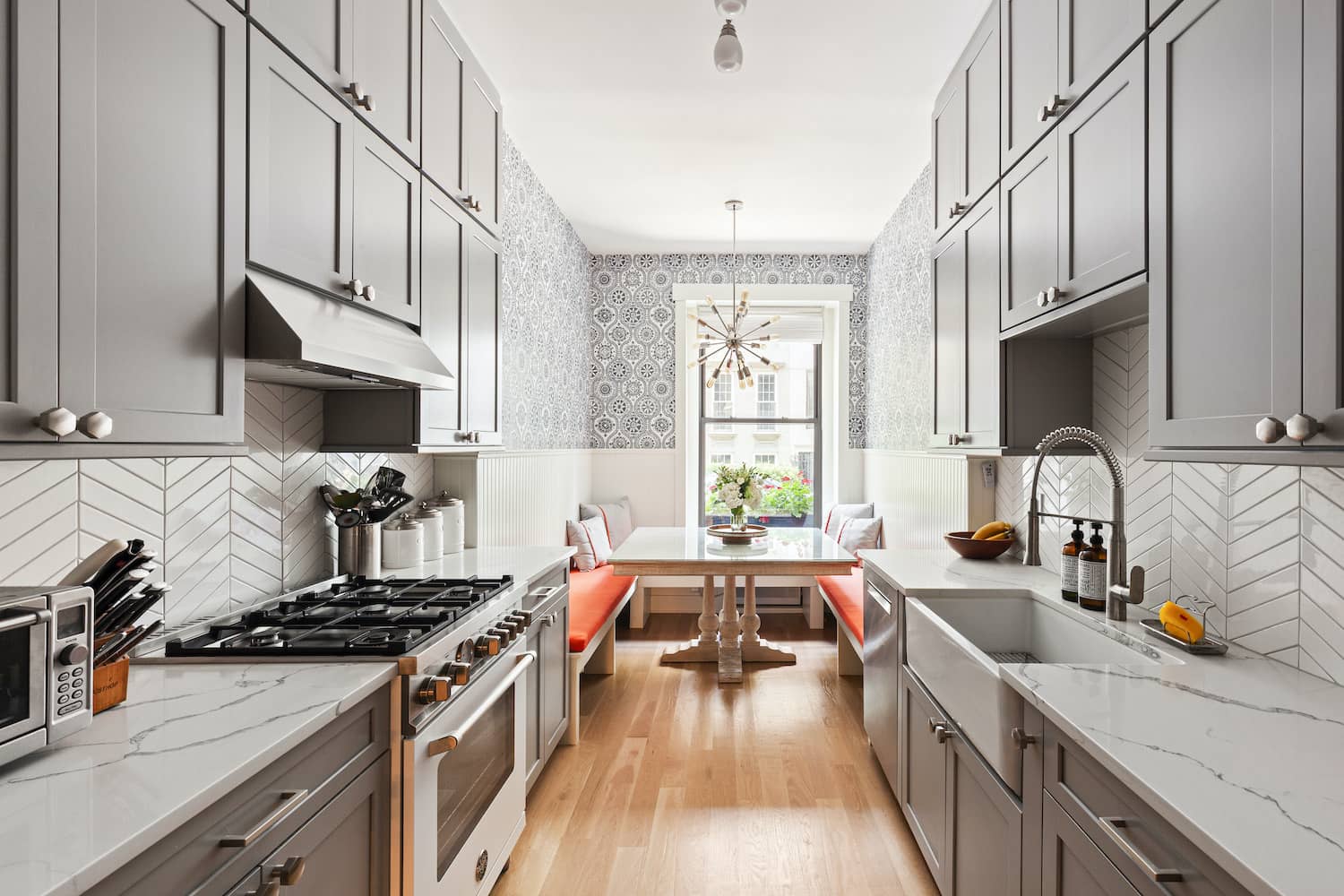 Recent work by gallery kitchen & Bath


Our success stories
Forget about any horror story you have heard about contractors. Stop right here. This is the design-build contractor you want to HIRE. It was a breeze working with Gallery on our apartment combination project. We looked at quiet a few design-build companies and chose Gallery because of the great communication and the fact that they were able to manage material purchasing and product selection for us. They were honest, took responsibility and pride in their work."
Gallery did a gut renovation of the two extremely dated bathrooms in our 1940 Bayside home. We couldn't be more pleased with the results! The process from beginning to end was facilitated by their team, who came up with great design ideas and suggestions. They were always on top of the project and responded to our questions/problems quickly, with 100% resolution. I would not hesitate to recommend them!
Worked with the Gallery Team to do a full gut renovation of our home. As a young family we wanted a more modern and open layout but needed a practical and functional layout which the Gallery Team worked with us to design. They were very helpful through the entire process and worked with us each step of the way with great responsiveness and care for our project. They were helpful but not pushy through the design process and efficient through the construction process. They maintained open lines of dialogue and we are very happy with the way our home turned out. Thank you Gallery!
From the start, we wanted a crew that could do full service (design and build). After looking at some other designs, we really liked what Gallery offered in way of aesthetics. Then, during the entire process, the team was all over it! Issues always come up, but it's how these guys handled them that make me here writing a positive review. Can't recommend them highly enough
I enthusiastically recommend Gallery, who did a superb job renovating our once decrepit 2-bedroom apartment in Brooklyn Heights. The project involved a full kitchen and bathroom renovation, as well as new electrical, refinished floors, new doors, new baseboards, and some rearranged bedroom closets. What is more, when I have them the wrong paint color for my daughter's bedroom, and the team started to paint that color, they got the paint I wanted and corrected the "mistake" (which has actually been my mistake) and didn't charge me for that either. I'd choose them again 100 times over and definitely recommend them to anyone considering a similar project.
We interviewed about 8 different companies before hiring a contractor for our apartment renovations. Although Gallery was not the cheapest option, we chose them based on their upfront billing format, high client reviews, and depth of knowledge. We loved how it was a "one stop shop" and were paying one bill, up front. Everything was very transparent and we could not be happier with the results! Our apartment looks exactly how we imagined. Thank you!!
View all reviews