Specific Challenges with Renovating NYC Brownstones & Townhomes

Anyone who has spent any time in NYC knows townhomes are all over the city. Brownstones – a particular type of townhome in which the building is clad in sandstone or another visually similar material – are especially popular, having spread throughout the city in great numbers at the end of the 19th century and into the 20th. Many of these structures are in fact even older, built in the 1820s and still standing to this day. Age alone is one of the biggest challenges when renovating NYC brownstones or any of the city's many pre-war properties. Due to their long lifespan, many brownstones have been renovated several times over since their original construction, while others haven't been touched since the '30s and '40s.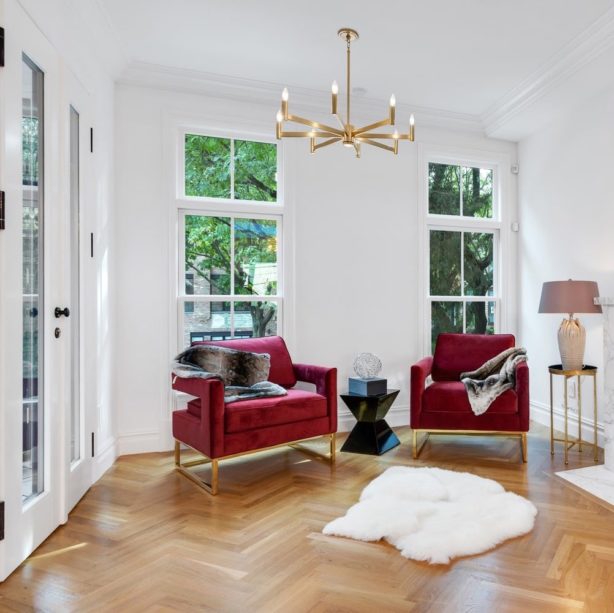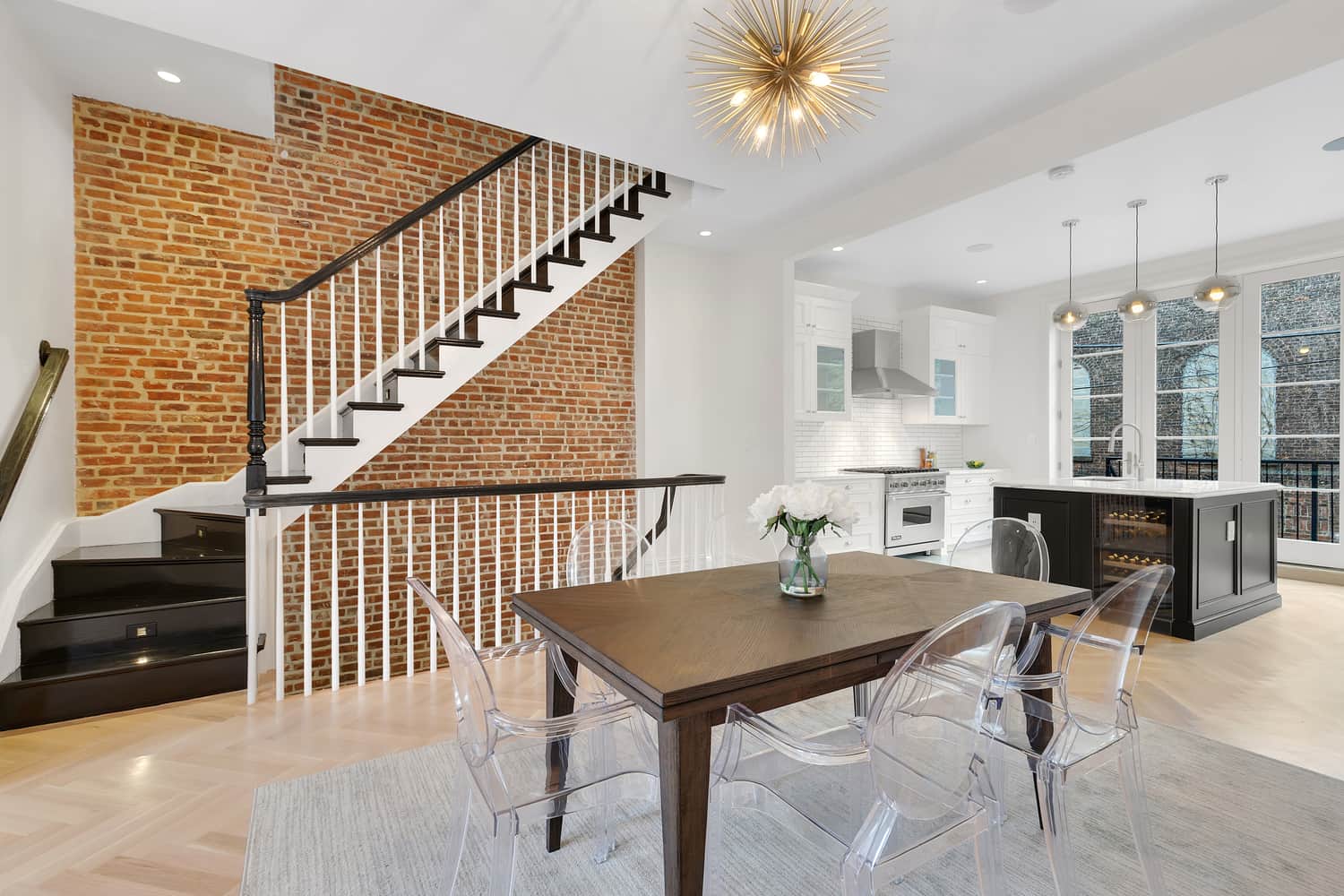 With Brooklyn brownstones that have been already been renovated multiple times, it's common to find that piecemeal work was conducted by previous owners. This is particularly true with the oldest buildings that were constructed and then renovated well before the dawn of overseeing agencies like the Department of Buildings. In addition to the disjointed element of these renovations, outdated electrical, plumbing, and asbestos are also common challenges. Early electrical systems, for example, were not designed to handle even half the amount of electrical consumption that the average family utilizes today, while original plumbing may contain asbestos that, if disturbed, needs to be carefully removed to adhere to the highest level of safety.

LANDMARK BROWNSTONE RENOVATIONS EXPERIENCE

Another brownstone-specific challenge is some brownstones are actually designated landmarks by the Landmark Preservation Commission (LPC). When renovating landmarked brownstones, like this full-gut renovation we did in Bed-Stuy, the LPC must be notified so they can approve all materials and design choices, as well as additional applications and documentation depending on the project. For example, if you want to update the windows, the LPC will often disapprove the replacements unless they preserve the historic, double-hung window style. Working with a contractor who has experience with landmarked renovations in NYC, as we do at Gallery, is key to successfully navigating such a brownstone renovation.

Read more via our blog, Everything You Need To Know About Landmark Renovations.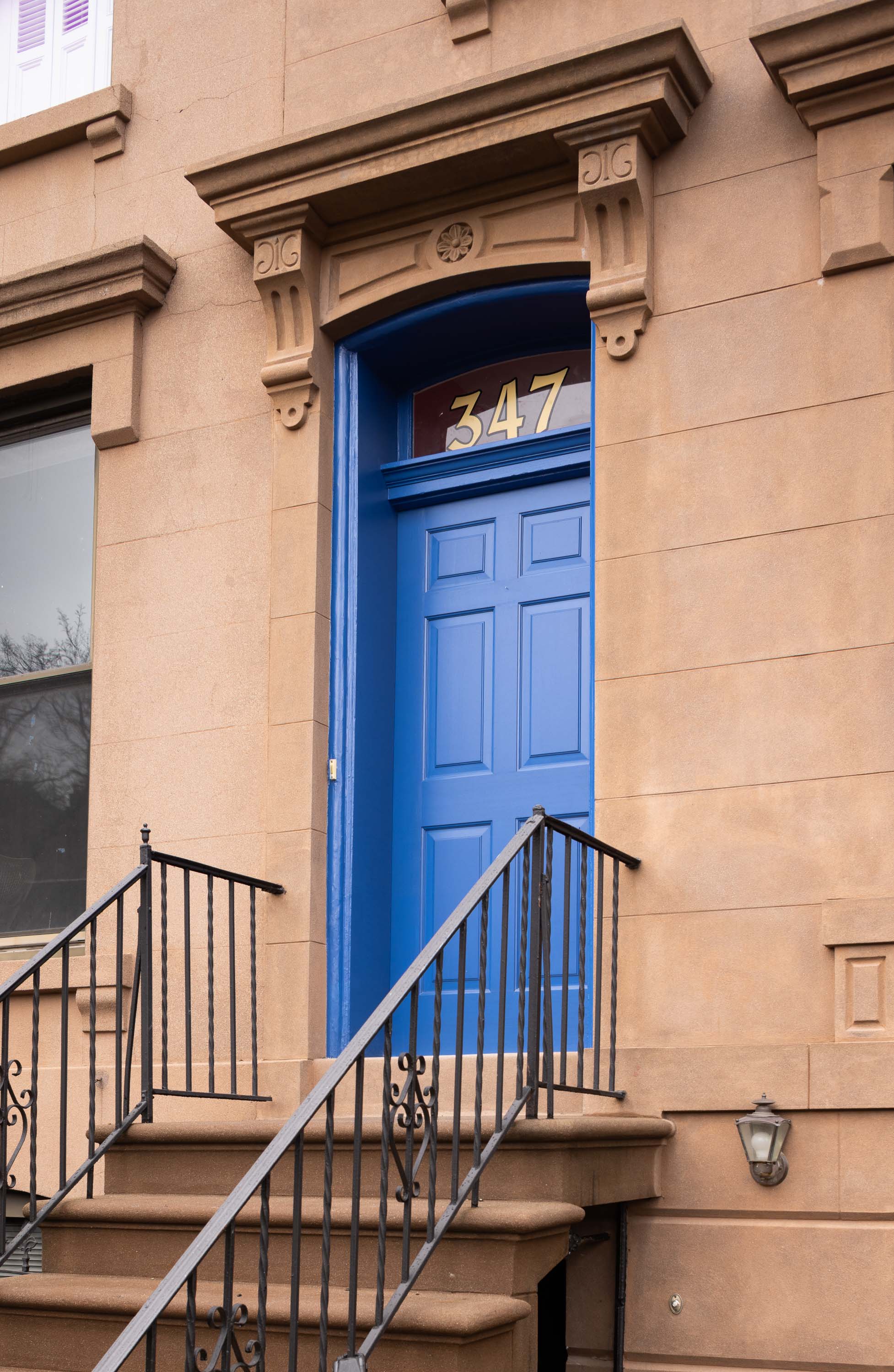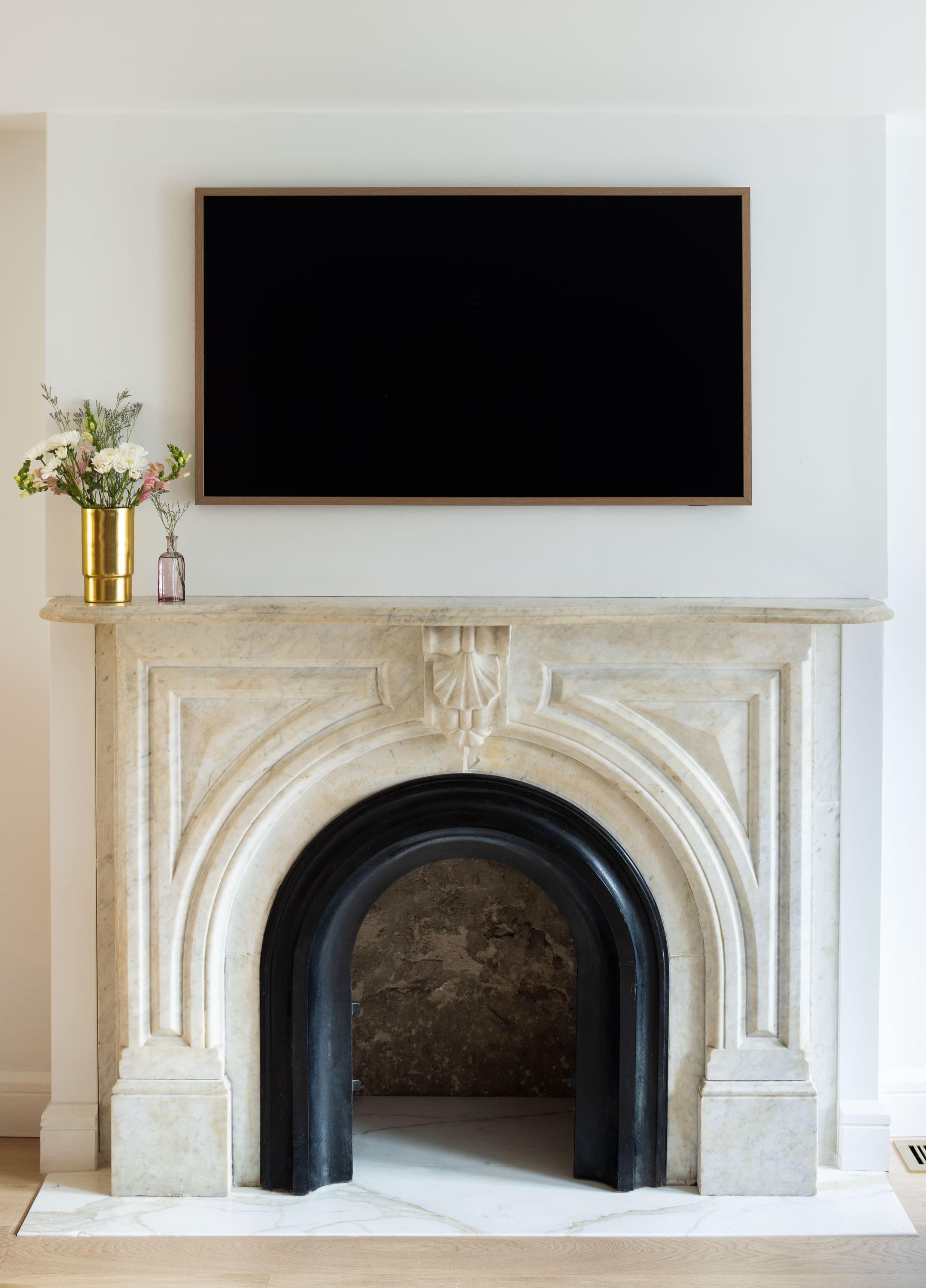 We're experts in brownstone gut renovations

As experts in brownstone renovation, our knowledge of technical matters and mastery of methods means we have all the certifications and expertise necessary to handle all manner of electrical, plumbing, and asbestos issues that may arise. We're also fully aware that many older Brooklyn brownstones have had intermittent work done by handymen throughout the years. As a result, we know to look for potential piecemeal jobs within the project and can determine which should receive the most attention. In addition to keeping an eye out for outdated galvanized plumbing, and plumbing insulated with asbestos which will likely need to be removed, we're experts in building such particulars as wet over dry restrictions and plumbing stacks. You can also check out a behind the scenes look at one of our Brooklyn brownstone gut renovations to get an even better idea of our in-depth approach.

CONTRACTORS SPECIALIZING IN BROWNSTONES WITH BALLOON FRAMING

Outmoded construction methods are another brownstone challenge. Those built before the '30s often utilize balloon framing, which means the inner cavities of the walls are continuous from the basement right up to the roof. In other words, if you're on the third floor – and for some reason, there's a hole in the wall – if you throw a penny into that hole, it will fall right down into the basement. This type of framing is a problem for everything from moisture control to insulation to caving beams. The modern alternative is known as platform framing, which adds buffers in the form of platforms at each floor within the cavity. Replacing balloon framing with platforms can be an ordeal, so this is an important area to engage a firm like ours, which has not only the relevant experience but also the know-how to explore additional ways to remedy concerns.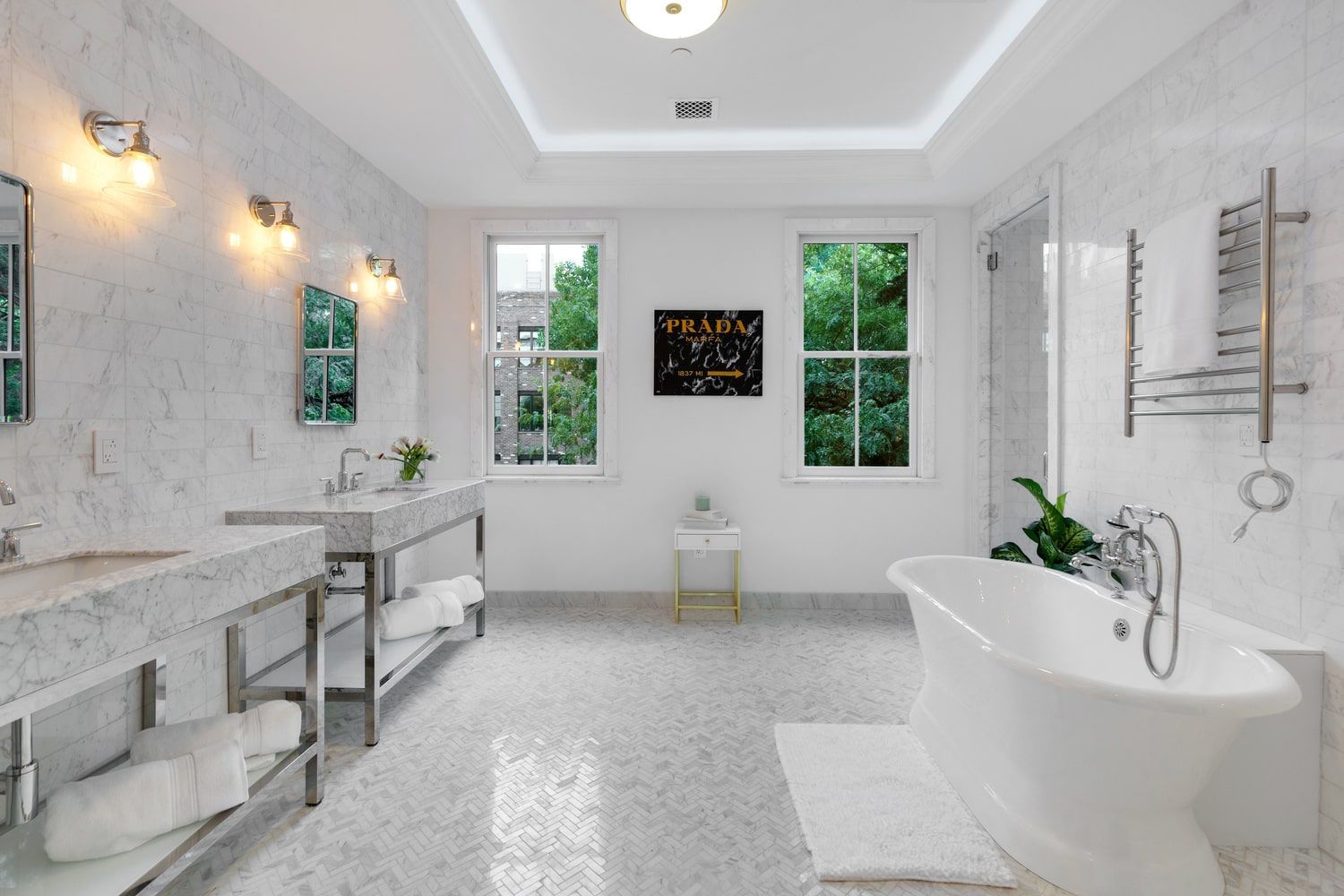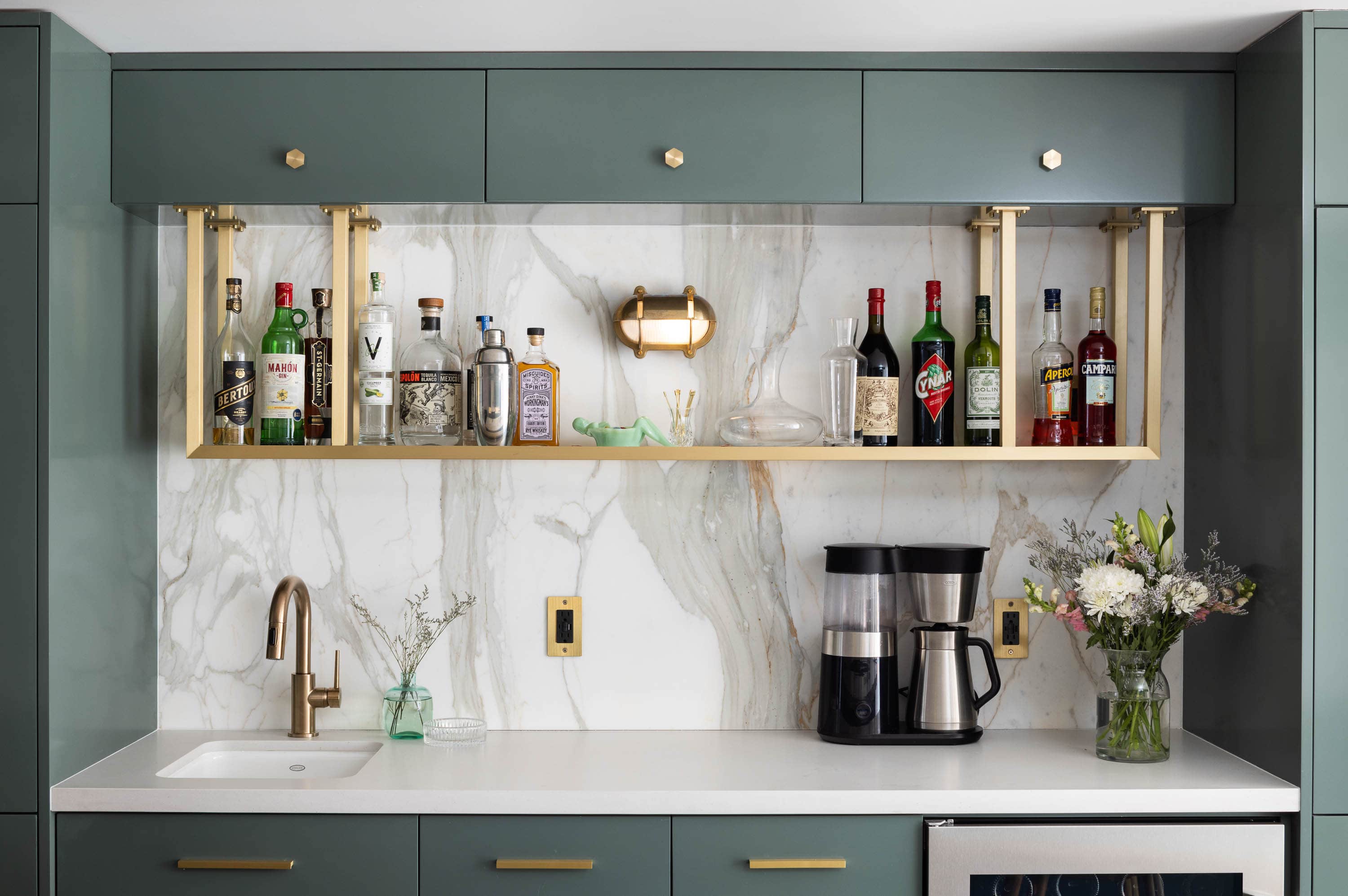 We handle the interior design of brownstones

As part of our full-scope approach, our built-in architecture services help clients craft ideal interiors for their home. If you already have a specific aesthetic in mind, we'll bring that to life. If you need a friendly nudge in a particular visual direction, we'll do that too. If you want to maintain the historical authenticity of your brownstone, we're experts in the interior elements of landmarked renovations as well. We aim to consider not just your own personal tastes but also unique solutions that present as aesthetic factors. For example, a new way to incorporate more light into brownstones is by creating glass walls or curtains in the rear of the property. Not only does this expand the reach of natural light, but it's also an interesting visual element.

Popular Styles of Brownstone Renovations

Interior design is not the only aesthetic consideration when it comes to Brooklyn brownstones. Our knowledge of the most common types of brownstones in the city, and what each has to offer, plays a role in how we approach the renovation.

‍Federal: The oldest style, these typically have modest architectural details.

‍Greek Revival: More striking than Federal, this style takes its inspiration from classical Greek architecture.

‍Italianate: The quintessential NYC brownstone, this style is distinguished by tall stoops, enormous windows, and gorgeous entryways.  

‍Gothic Revival: Inspired by Medieval architecture, this style is characterized by intricate stonework and pointed archways.  

‍Neo Grec: A masculine take on the Italianate style, their singular feature is carved detailing directly applied onto the brownstone's surface.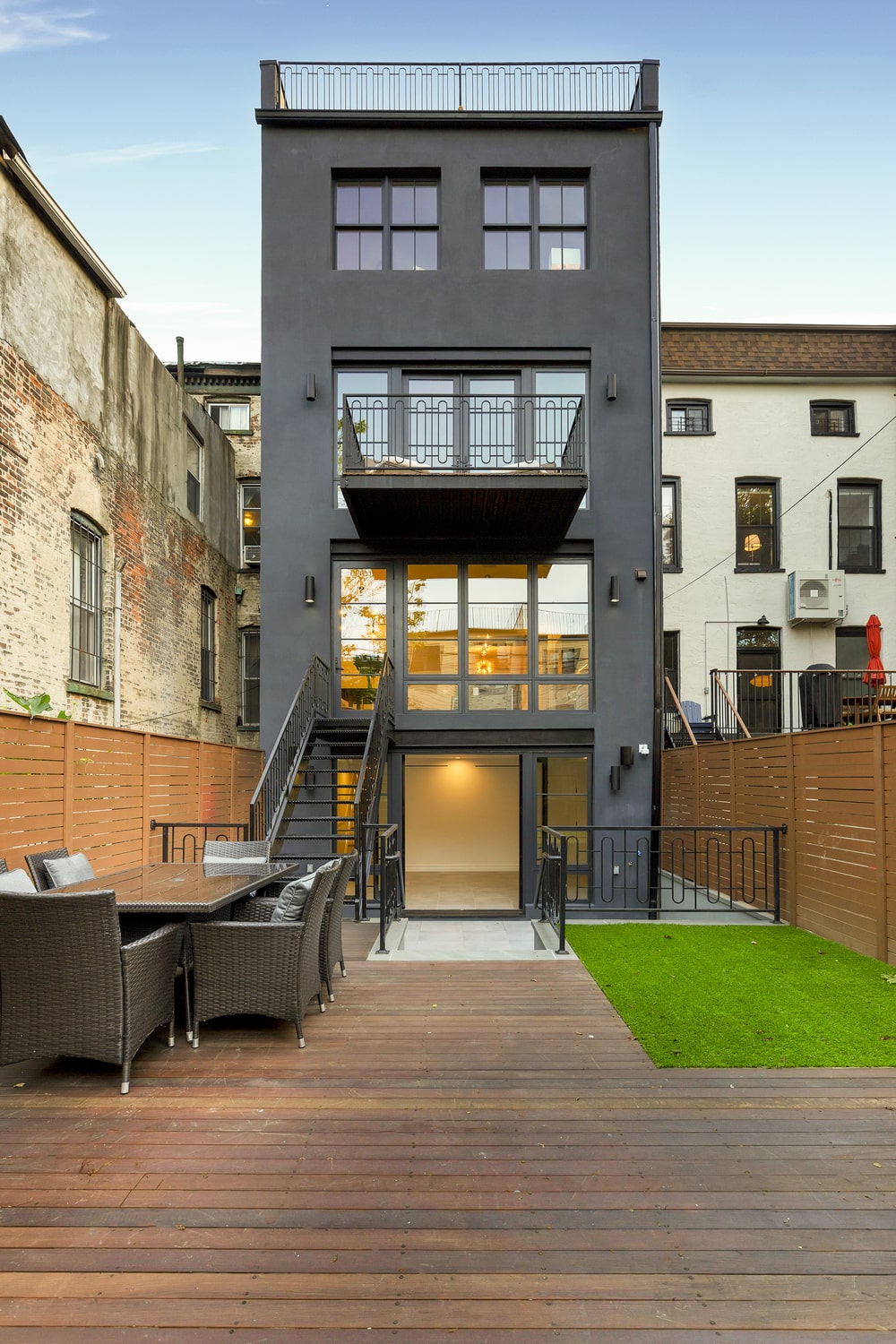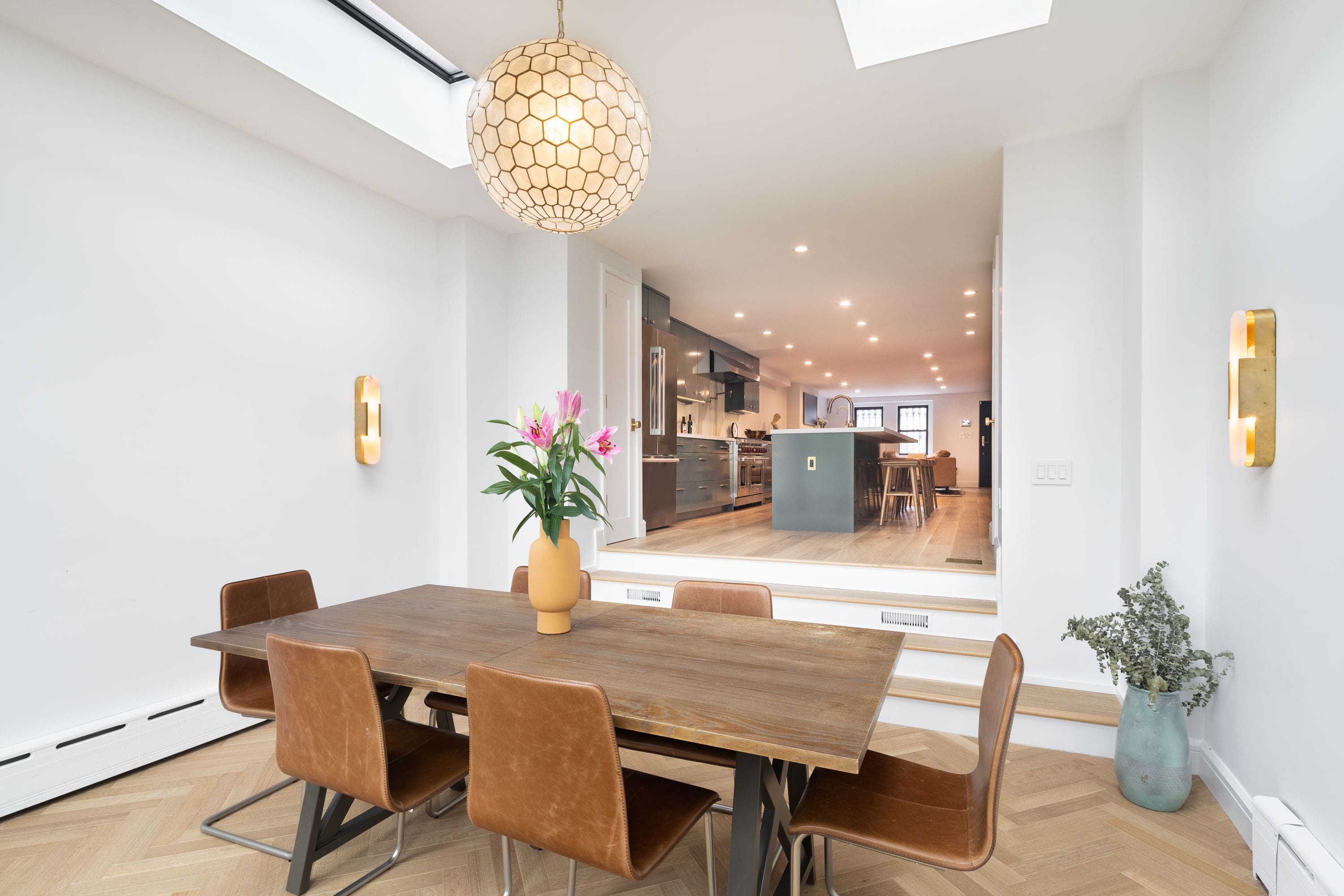 Second Empire: Also similar to Italianate, this style often features a slate roof and ornamented curved windows.

‍Queen Anne: The most visually dissimilar among brownstones, this style is defined by highly ornate accents, including asymmetrical details, a medley of textures, colors, and materials, and gabled roofs with dormer windows.

‍Renaissance Revival: Inspired by classical elegance, this style tends to favor bricks in light tones and windows encircled by flower, fruit, or wreath motifs.

‍Romanesque Revival: Another visually dissimilar style, this one tends to feature a mix of materials and a combination of Byzantine and Spanish influences.

Brownstone & Townhouse Renovation Options

Our brownstone and townhouse renovation options are unlimited, meaning the client will ultimately decide their needs based on preliminary design discussions. For example, a full pre-war apartment renovation in NYC may include:
Integrated Smart Home Technology

Full Kitchen Renovation (Fixtures, Appliances, Countertops, Backsplash, Island)

Multiple Bathroom Renovation (Fixtures, Shower/Bath, Vanity, Tiling & Ceramics)

Hardwood Flooring and/or Carpet Installation

Pre-War Restoration (Flooring, Framing, Moulding)

Custom Window Treatments + Fabrication/Installation

Paint Color + Wall Covering

Lighting + Electrical Fixture

Custom Carpentry (Cabinets, Closet Builds, Millwork, Finish Carpentry)

Plumbing Selections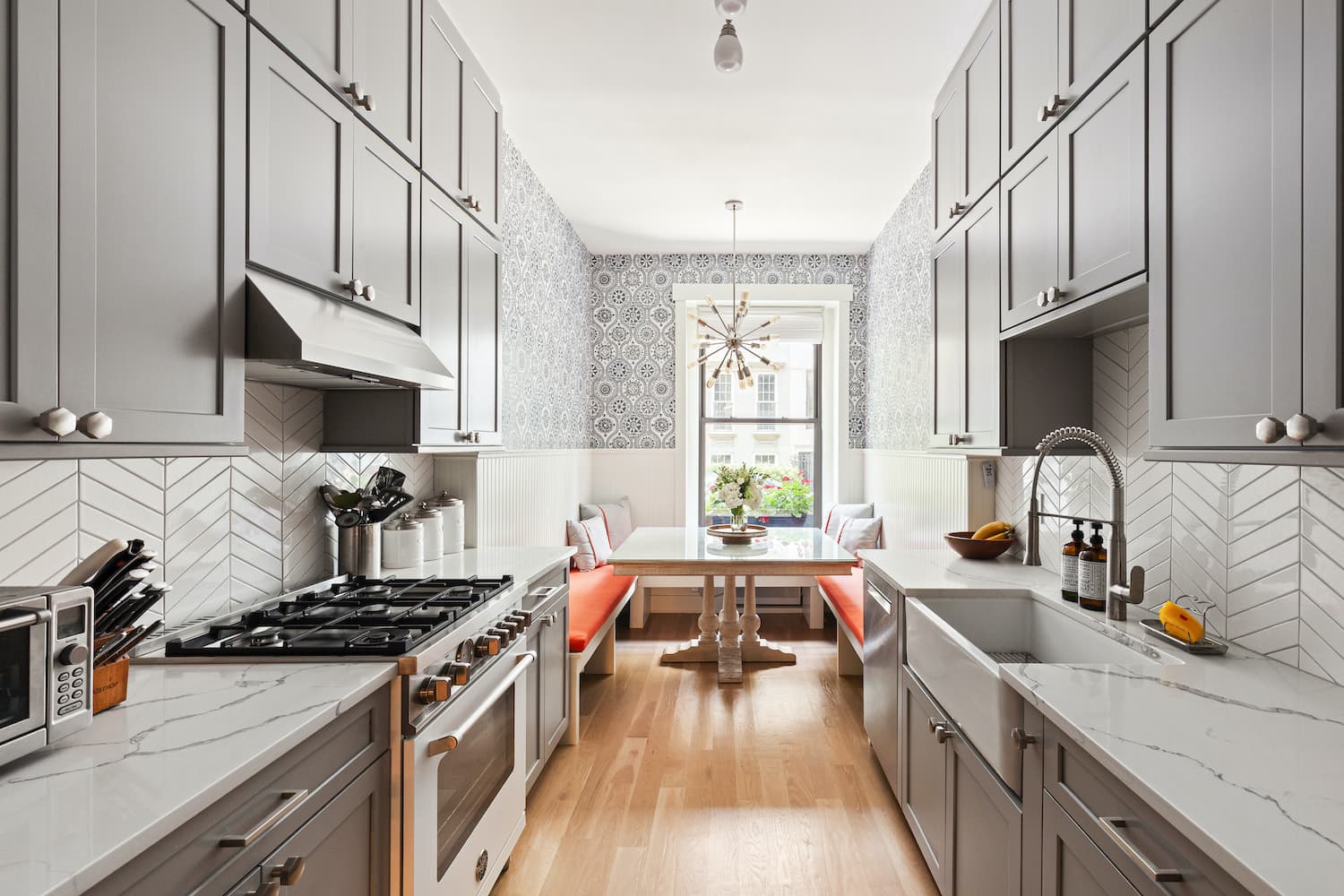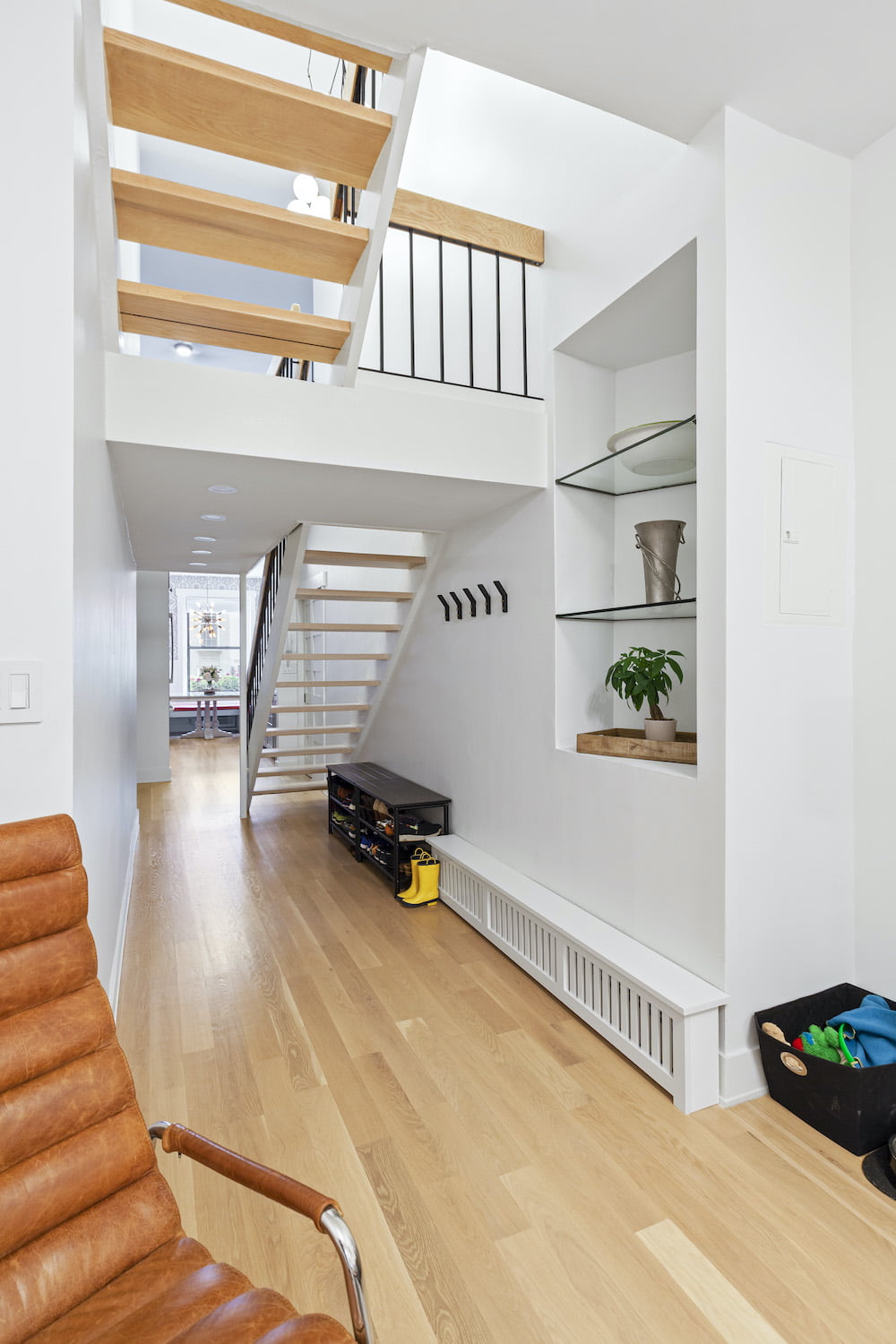 Licensed Contractors In New York City

When renovating your brownstone or townhouse with Gallery, rest assured you're in good hands. We are fully licensed with the New York City Department of Consumer Affairs and the New York City Department of Buildings. We also carry lead-safe and Occupational Safety and Health Administration certifications, as well as all other necessary certifications. Finally, we carry insurance that's significantly higher than the required limits ($5 million in general liability, $1 million in workers' compensation, and $3 million in auto).