Brownstones, townhomes, and other apartment buildings designated as historic landmarks are often some of the most sought after pieces of real estate in New York City. From a landmark townhome in Hudson Square we gut renovated to numerous other landmark buildings, we've learned quite a few things about how to expertly navigate the landmark renovation process. Here's everything you need to know and how we can help.
What Are Landmark Buildings?
Landmark buildings have historic features that often require special protection. With 149 historic districts and roughly 37,000 properties in landmark status, NYC residents have pretty good odds that landmark requirements will come into play if considering renovation.
These pre-war renovations differ from regular renovations, because - in addition to the standard permits and filings for the New York City Department of Buildings - they must also be overseen by the Landmarks Preservation Commission, or LPC. The LPC dictates what can and cannot be done in landmark renovations.
Why Does A Landmark Designation Matter?
The main reason landmark renovations matter is because they both affect and reflect the historic character of the street, neighborhood, and even district. When work will impact the look of the property and any element of the exterior, the proposed alterations must be reviewed and approved by the LPC.

If it's visible from the street, the LPC specs it must meet!  

This includes the facade, concrete, windows, balconies, and even AC units. Windows and their surrounding architectural details define the style and character of buildings, so alterations to those are usually heavily scrutinized. Prior to any work, all plans and material specifications must be reviewed by the LPC, with the goal of retaining as much of the original as possible, matching the street's preserved historic aesthetic.
‍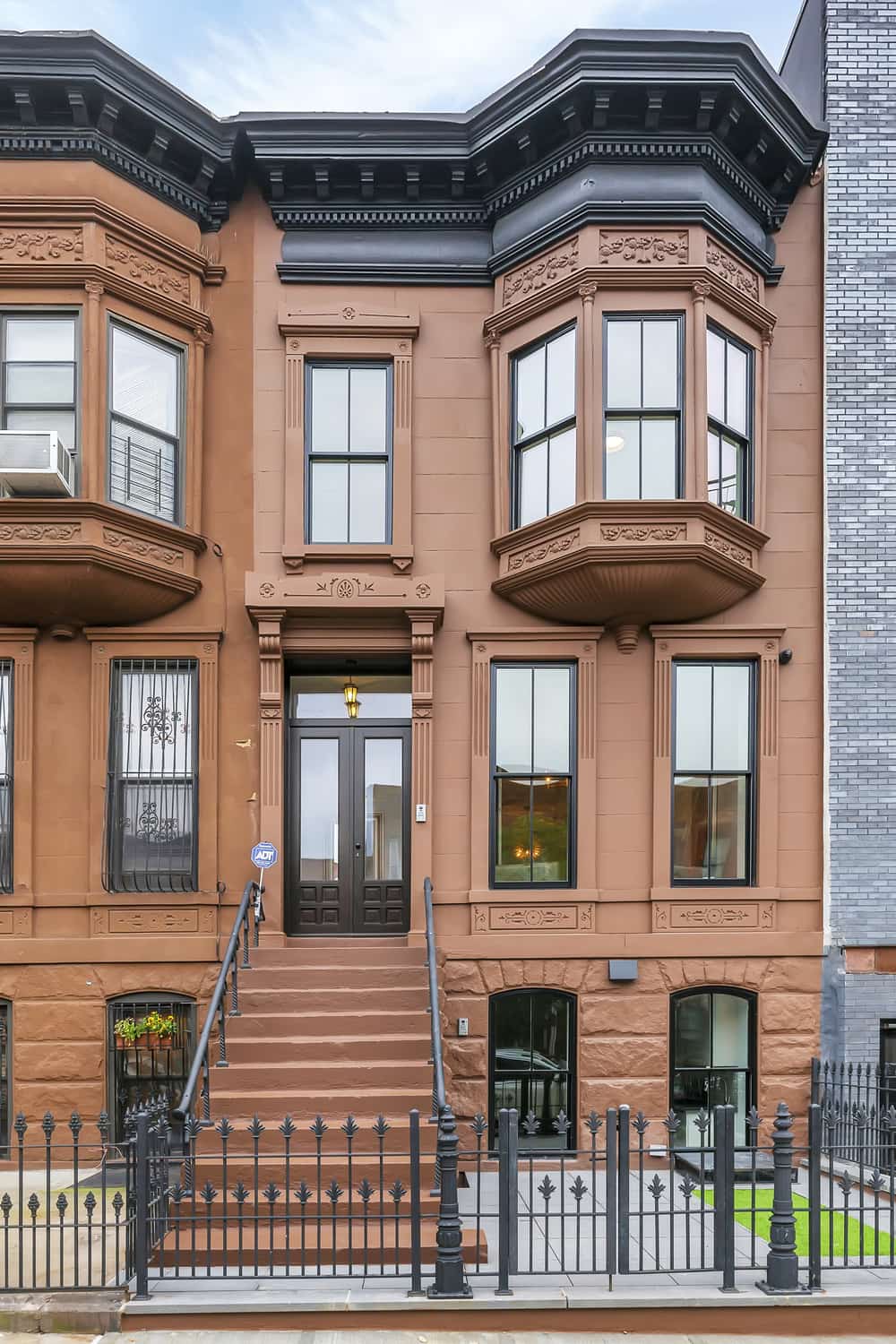 ‍
Does All Work Really Have To Be Approved?
Lots of work can't be seen from the street, from interiors to work done on the back of the property. Even so, any alterations still must be reviewed by the LPC if working in a landmark building. If the updates truly leave no visible imprint, a certificate of no effect will be issued. This asserts that the project requires standard DOB permits, but does not directly impact the LPC.

In other words, not all landmark buildings require the same level of LPC filings. For instance, just because you live on a historic street, doesn't necessarily mean that your renovation will automatically take longer or be more expensive due to the LPC.
What Actually Gets Contested?
Balcony renovations are commonly contested due to the simple fact they can seem totally obscured when they, in fact, are not. Townhomes or apartments with fourth or fifth-floor balconies may seem invisible from the street, but Eagle Eyes Eddie at the LPC will determine that a neighbor across the way can actually gaze directly upon said balcony. Some LPC decisions are final, but other times there are opportunities to get creative. Thankfully, a trusted design-build firm like Gallery will always go to bat on your behalf with the LPC and make the case for your particular design need - if we feel there's a good argument.
Find A Landmark Renovation Contractor In NYC 

Moving into a landmark home soon and considering a renovation? A design-build firm that handles all the moving parts is always vital, but even more so when renovating a landmark property in NYC. At Gallery, we handle everything – the design work, Department of Buildings filings, LPC approval, etc. – to save you time and effort while preserving your gorgeous home's beautiful historic legacy, all under one roof. For a sample of our work, view this Gut Renovation Of A Landmarked Townhome In Manhattan. Or, contact us today for a consultation.