We were surprised when we started seeing one of our recent luxury powder room designs popping up in several of our customers' idea books. We were even more surprised when the same renovation made Houzz's Top 12 list of most-frequently saved luxury powder room pictures.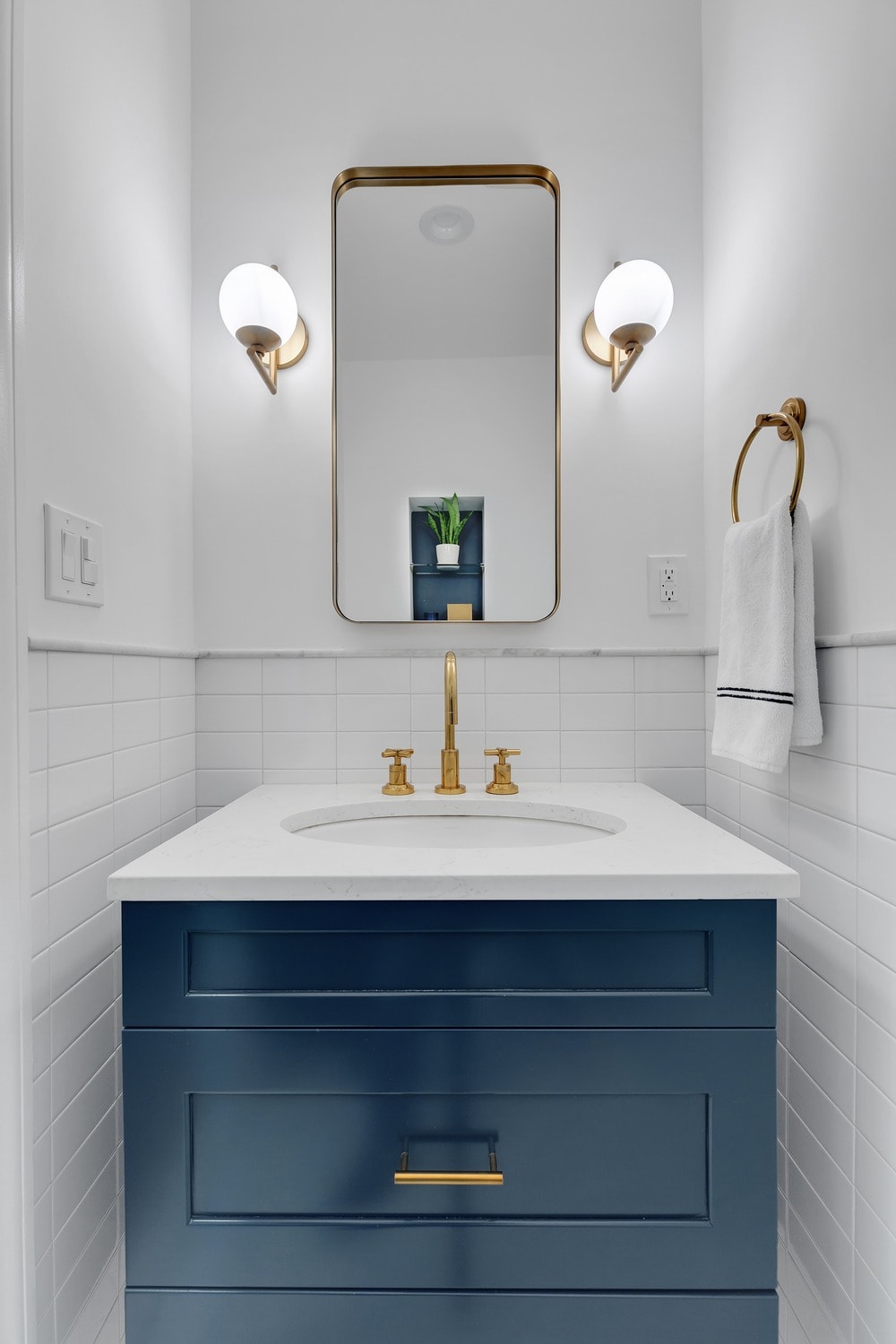 ‍
In addition to the highly artistic shots from our rock-star photographer, Anton Brooks, what made this particular luxury powder room design & renovation so popular was its quiet elegance. The blue-toned vanity against the white stacked subway tile is unique in and of itself. Placing the vanity between the champagne fixtures and classic mirror creates a deep richness without overdoing it.
People visit sites like Houzz to sift through real images to identify design ideas they'd like to recreate or at least emulate in their own spaces. Visitors are especially vigilant about small details when browsing through photos, and the thousands of users who saved our photo spent time analyzing each and every one of its expressive features — a testament to the aesthetic value of the powder room.
As a design and build firm, we have more leeway with luxury in a powder room than in a main bathroom because powder rooms are much smaller. That means we can pull out all the stops with fixtures and finishes, as we did here, transforming every square inch without spending a fortune. Powder rooms often serve as the crown jewel of a home's style, and this one is no exception.
We truly loved working on this project because our client was as engaged in and inspired by the project as we were — and that energy shines through in the project's results. The main bathroom included a bright green vanity inspired by the 6 train in New York City.
The show stopping, attention-grabbing effect of the green vanity in the main bathroom inspired us to use the same technique in our powder room decor. We chose a few specific finishes to emulate the same classic and timeless aesthetic, creating a uniquely soothing blend of rich tones throughout the room.
First, we painted the walls with Decorator's White by Benjamin Moore and stacked white 3-inch by 6-inch ceramic subway tiles to create a clean, modern effect. Next, we chose Gentleman's Grey, also by Benjamin Moore, for both the vanity and the Way point Living Spaces cabinet. The pull handles on the vanity are aged brass Spritz Pulls from Restoration Hardware, and the faucet is the Vibrant Moderne Brushed Gold Purist Widespread Bathroom Faucet with ultra-glide valve technology from Kohler. To finish off the vanity, we chose a striking white quartz counter top. And for the final touches, we used a Bristol Flat Mirror in aged brass to match the pull handles on the vanity and the Mod Globe Linear Sconce lighting in antique brass captures a similar look.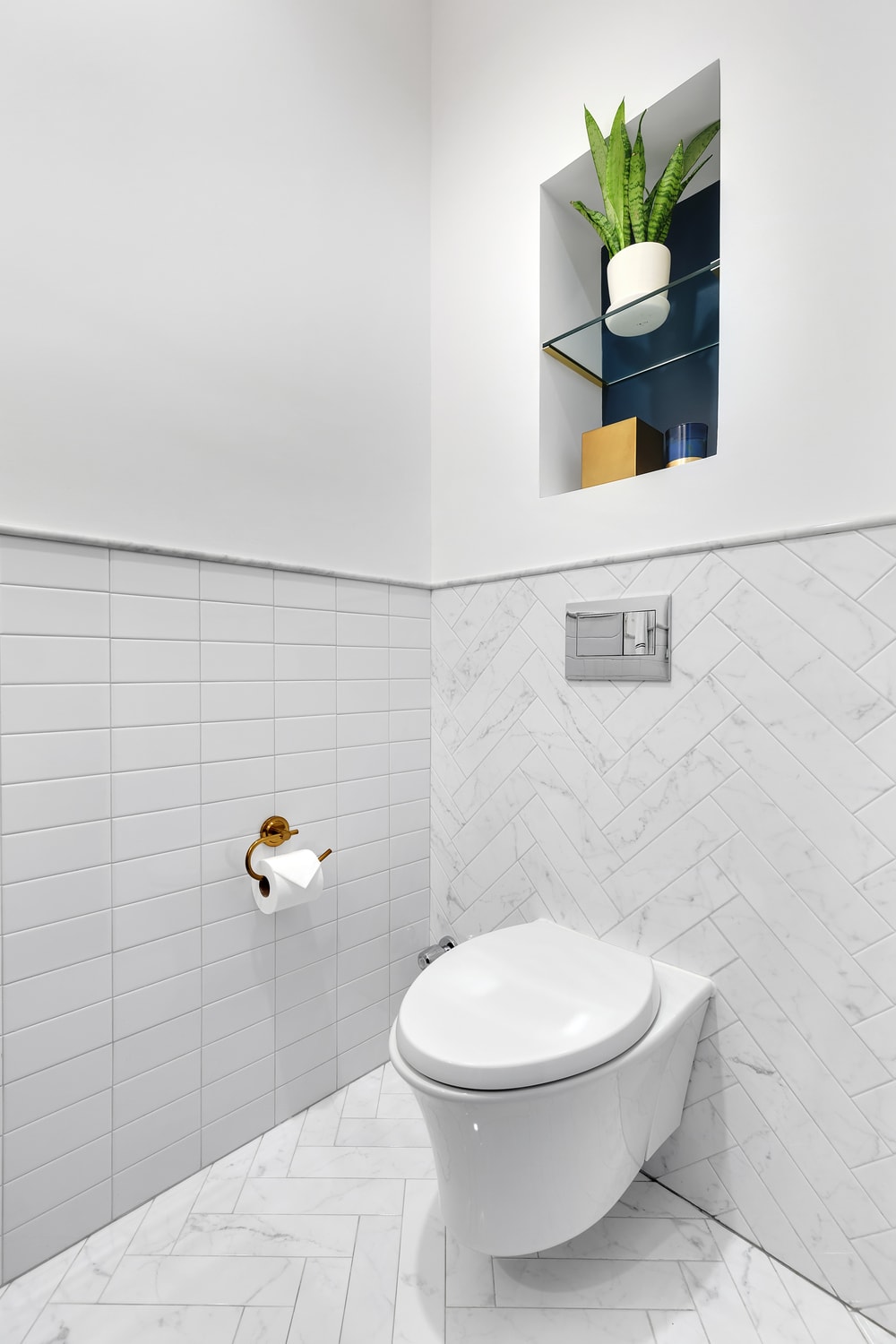 ‍
After ensuring essential functions like ventilation were accounted for, we were able to create a luxury powder room design that exceeded the client's expectations.
Click here for a full set of before + afters of this luxury powder room renovation. Or, if a NYC apartment renovation is in your future and you're unsure how to get started, reach out to our team today.