If you're thinking about renovating your NYC apartment or perhaps purchasing an apartment in need of a serious renovation you've probably considered the many challenges associated with renovating in New York City. 
While NYC renovations do indeed come with additional hurdles compared to almost anywhere else in the world, those challenges should not arise with proper due diligence and planning. In fact, most unsavory stories about cost overruns, change orders, and delays you've heard from friends and family or perhaps experienced yourself in prior renovations were very likely due to lack of proper planning and oversight by the firm or team tasked with preparing and managing said project. 
This is not to say proper planning will virtually eliminate all risks (e.g think covid shutdowns or building service elevator breaking down) but by performing the right due diligence before or alongside the planning process is the recipe for a successful project that is on time and on budget. 
Following the below guide or working with the right team can significantly de-risk your renovation.
Due Diligence: Finding The Skeletons In The Closet
In any NYC apartment renovation, especially one that will touch multiple rooms or perhaps the entire apartment it is crucial to identify the following and understand how this will impact your proposed renovation:
1. Identify The Electrical Load Of The Apartment Or Ideally, Perform An Electrical Load Test
Many older buildings and apartments that have not been renovated in years often do not have enough electrical capacity to support modern appliances like dual fuel ranges, washer/dryers, speed ovens, central air systems, and induction cooktops. An informal way to determine the electrical capacity of your apartment is to speak with the building super although performing an electrical load test by a licensed electrician is ideal. 
Doing so will save you from potential delays and cost overruns once your project begins since you'll be able to determine what appliances to purchase in order to stay under maximum electrical capacity or plan for an electrical service upgrade. Skipping this crucial step can lead to flickering lights, circuit breakers that trip, electrical fire hazards. Discovering this issue once your renovation has already commenced will almost certainly lead to delays, unplanned additional costs, and potentially having to rethink many of your appliances that utilize significant electricity.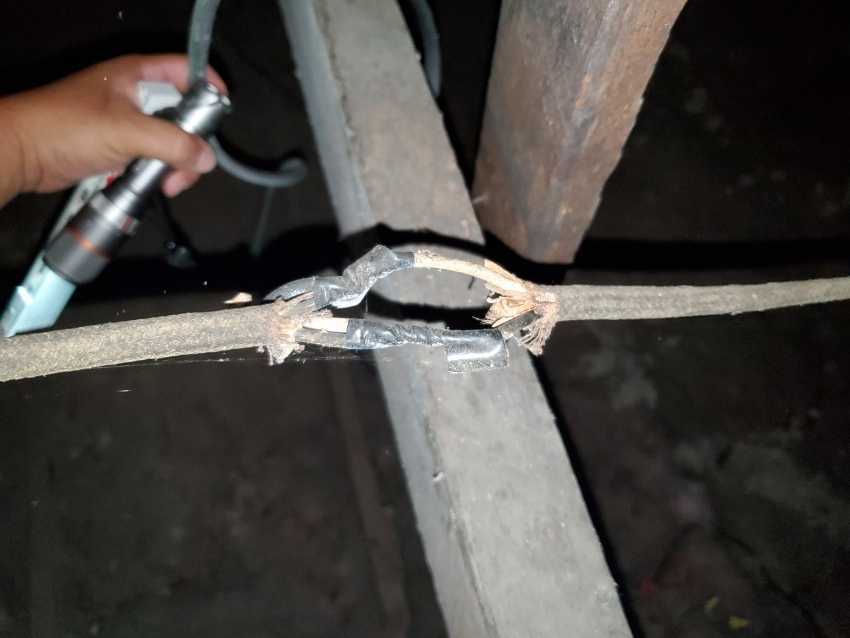 ‍
2. Identify Additional Electrical Work Required To Pass Inspection
If your renovation required electrical permits and a pass/fail inspection by NYC, chances are you will need to bring your apartment to current electrical code in order for it to pass inspection (especially now that NYC has an initiative to go all electric and is laying the groundwork to have the infrastructure to do so on a macro and micro level). 
There are exceptions to this rule, but any major renovation that touches more than 30% of the circulation of the apartment will require full compliance with current electrical code. For this reason it is important to identify whether your apartment has things like cloth wiring, a circuit breaker panel in the appropriate location, enough outlets per room, and a number of other items that need to be planned for early in the planning process. Doing so will allow you to find workarounds in areas that you can avoid having to spend unnecessarily and plan to spend in areas that you may not otherwise be aware of. For a prospective buyer, identifying this early in the due diligence and planning process can help with structuring the offer and determine whether purchasing the apartment even makes sense in the first place.
3. Perform An Asbestos Test
Asbestos is commonly found in certain building materials that were used in the 50's, 60's, and 70's although we've also come across asbestos in building materials used in the 80's. An asbestos test is required if your renovation will require architectural plans but we recommend and perform them on almost all renovations in order to identify if any asbestos will be disturbed and whether there is a way to plan around having to disturb it. Remediating asbestos is costly and is required if it is to be disturbed. Identifying and planning for this before even beginning to design your space and layout is paramount in order to avoid delays, budget surprises, or potentially having to rethink your planned space in the midst of project production.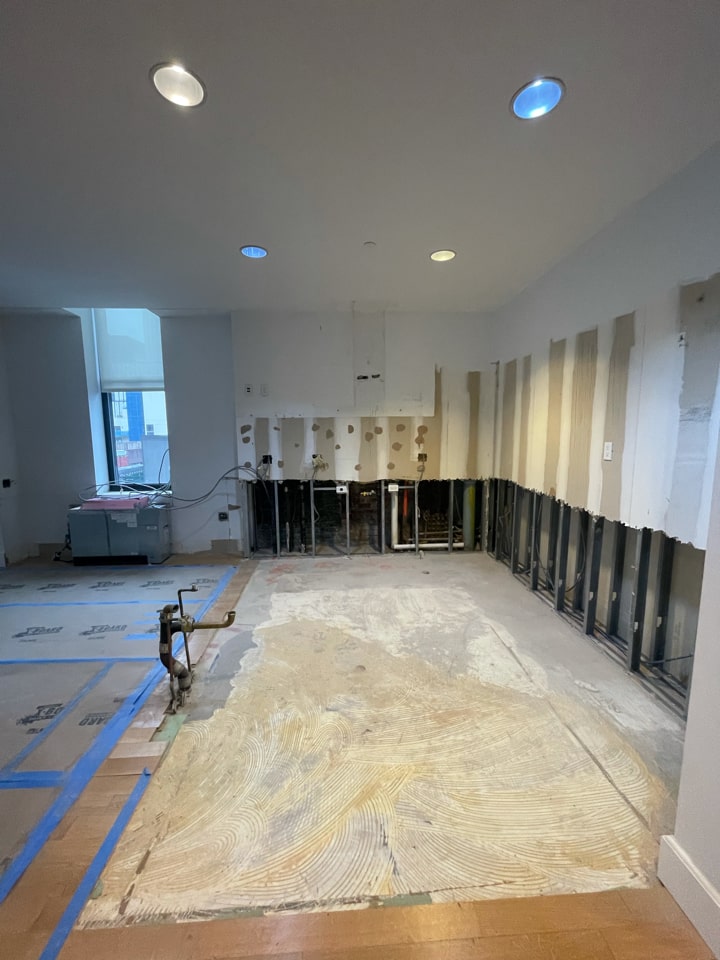 ‍
4. Probe Walls
If your proposed floor plan includes removing or moving walls then probing those walls early in the planning process is crucial. It's easy to determine what walls are load bearing or potentially have plumbing inside of them by looking at a floor plan but not all walls can be designated as "ok to remove" by simply looking at a floor plan. Discovering a structural column or gas plumbing riser during demolition and having to halt production to rethink your design plan on the fly is a sure way to cause delays and cost overruns. 
5. Read Your Alteration Agreement Carefully
Read your alteration agreement carefully. Many parts of the alteration agreement are boilerplate legal language but there are certain key sections that vary depending on the management company and individual co-op/condo boards. For example, certain buildings managed by the likes of Douglas Elliman (and a number of other management companies) require contractors working in the building to carry certain types of insurance that many NYC contractors do not have due to the unique laws of NY that make obtaining such coverage either cost prohibitive or outright impossible. Discovering that the firm you hired to perform your renovation is declined by your building can easily set your project back by a minimum of 2-3 months since reviewing the contractors insurance documents is something management firms typically do closer to the start date rather than early in the process. 
6. Work With A Renovation Firm That Does This All For You
As a full service design-build firm specializing in NYC renovations we take on every aspect of the due diligence, planning, design, architectural, project management, and construction process on behalf of our clients. Planning a renovation or in the market for a NYC property that requires a renovation? Contact us for a consultation and let us show you why we're different from other NYC renovation and remodeling firms.