Obtaining proper approvals and permits is a  crucial aspect to most renovations in NYC. Without logistical due diligence with entities like the NYC Dept Of Buildings and your co-op board, even the most complete renovation plans can fall flat. At Gallery, we handle all permitting and renovation approvals on behalf of our clients. 
Common Renovation Permits & Approvals Required In New York City
Depending on your type of home and renovation plans, there are various permits associated with renovating in New York City, which may include: 
Work Permit From Dept. Of Buildings
Obtaining a work permit from the NYC Department of Buildings helps ensure the renovation meets building code. Obtaining a work permit typically requires a New York State Registered Architect (R.A.) or Professional Engineer (P.E.), which Gallery incorporates  as part of our full-service design-build approach. There are fees associated with work permits, often ranging around $5,000, which we include in our comprehensive cost. 
Electrical and Plumbing Permits 
We also handle obtaining and the filing of all mechanical, electrical and plumbing (MEP) permits from the NYC DOB, as well. 
Landmark Applications via Landmark Preservation Commission (LPC)
Since 20% of Manhattan is made up of landmark properties, many of the homes we renovate are designated a landmark or located on a landmark street. Those designations require a landmark approval from the Landmark Preservation Commission before renovating. Additionally, if landmark status, the LPC must also approve all exterior street facing materials and design aesthetics prior to implementation, otherwise an LPC certificate of no effect is obtained. 
Townhouse and Condo & Co-Op Board Approvals
Because NYC condos and co-ops are usually located in managed buildings , approvals from building management and the respective co-op or condo board are mandatory for many renovation requests. Examples of renovations that require prior approvals may include: 
Adding or Removing Walls 
Adding or removing number of bedrooms
Structural Plumbing Updates 
Electrical Rewiring 
Flooring Replacement 
Suspended Ceilings/Dropped Ceilings
Certain boards may prevent moving specific fixtures, including the kitchen sinks, toilet and shower. Since all condos and co-ops have unique renovation requirements, the list of renovation allowances will vary from property to property. 
‍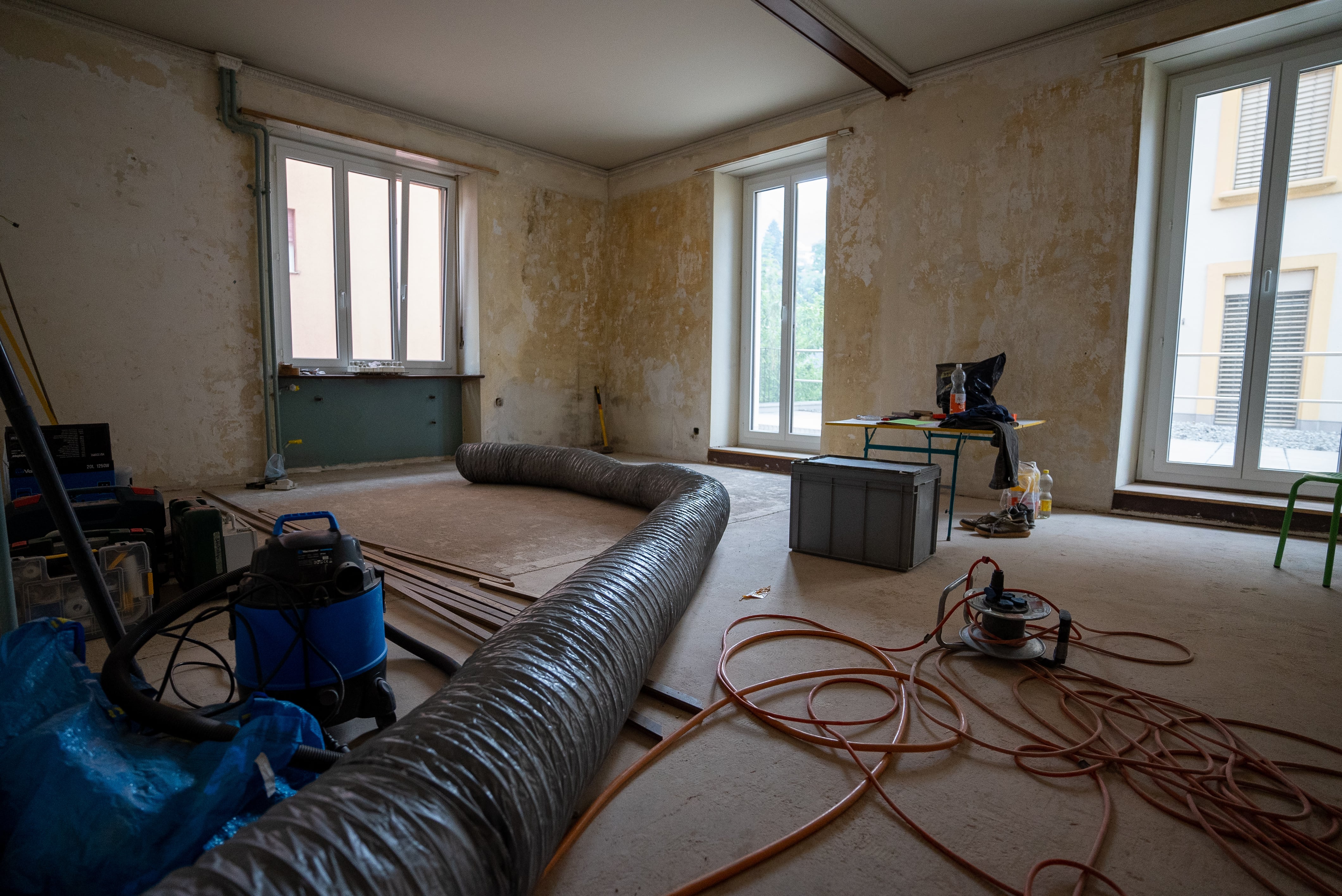 ‍
Tests & Inspections 
With the dated nature of many NYC properties, our planning process includes precautionary tests to find and remediate any potential skeletons in the home's closet before they can hinder the renovation.  
Asbestos Test
Testing for asbestos in the early planning stages is not only smart planning but often required in order to file architectural plans. As part of this process we plan for any added effort required for removal or see if there are workaround cost saving measures that can leave the asbestos undisturbed. By law, if work disturbs the asbestos, mitigation is required and bringing in an asbestos remediation company for asbestos removal and air quality monitoring is likely needed. However if preliminary tests confirm asbestos won't be disturbed during the work, we'll plan to avoid the area and issue altogether.
Electrical Test 
There are two main reasons electrical tests are required before an NYC renovation. The first is to confirm there's no cloth wiring, which was common in the 40's/50's and will not pass inspection. The second is to ensure the electrical capacity of the townhome can handle the proposed electrical load requirements of the renovation - which isn't always the case in older buildings. 
Plumbing Inspection
Required if any part of the renovation will be touching plumbing, such as the kitchen or bathroom.  
‍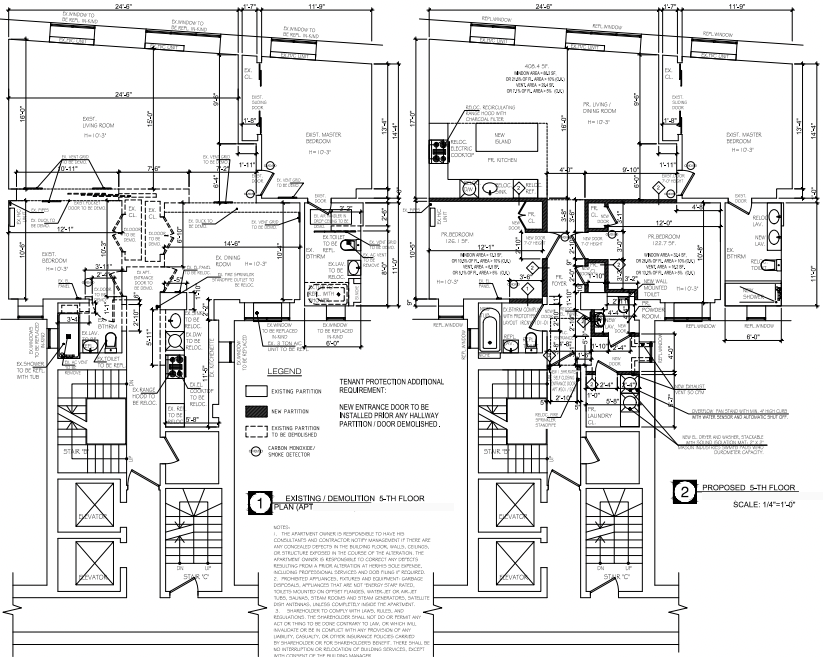 ‍
NYC Renovations Types & Their Respective Permits
Building Or Removing Walls
When adding or removing a wall, a work permit is required from the NYC DOB. 
Room Addition 
When adding a room in an apartment, changing an apartment's room count, or adjusting an apartment's layout, a Alteration Type 2 permit is required from the NYC DOB. New rooms should always comply with light and air requirements, minimum room size and various codes. 
Bathroom Addition In NYC
Bathroom additions usually require an Alteration Type 2 permit, but since every building is different, certain renovations have further restrictions which must be accounted for with the building's management first to understand any unique requirements or wet-dry restrictions that may dictate our architectural plan.  
Combining Apartments In NYC
With real estate at a premium, combining apartments in New York City is often the path of least resistance when trying to find a bigger home. Due to the complicated nature of these renovations, various permits and limitations are put in place when apartments are combined, including: 
An Alteration Type 2 permit must be filed with NYC DOB
Apartment combination must be adjacent or vertically on only 2 floors
The means of egress may not be altered 
Only one kitchen allowed 
Condo combinations specifically require filing for a new tax lot with the NYC Department Of Finance  
Apartment Gut Renovations
Any complete gut renovation requires an Alteration Type 2 permit. 
‍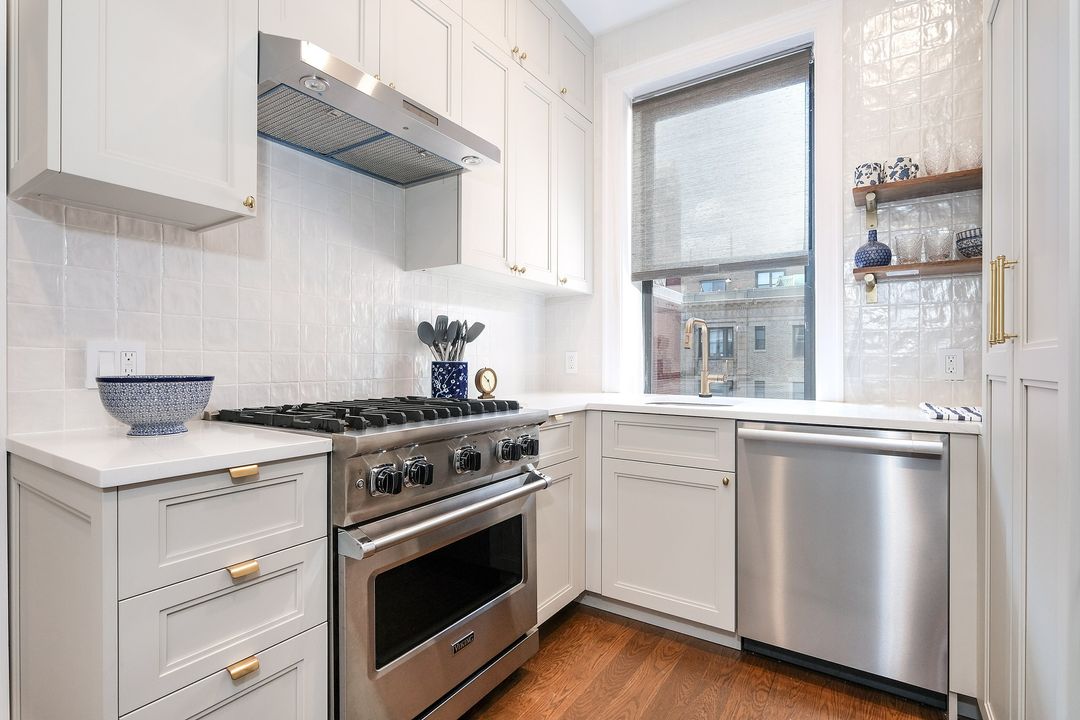 ‍
Renovation Permit Timelines
When renovating in NYC, keep in mind timelines for each respective permit and approval differ based on building type and renovation requirements, as well as demand for the approval parties. For more information on New York City renovation timelines, see pertinent content from our Design & Renovation blog below: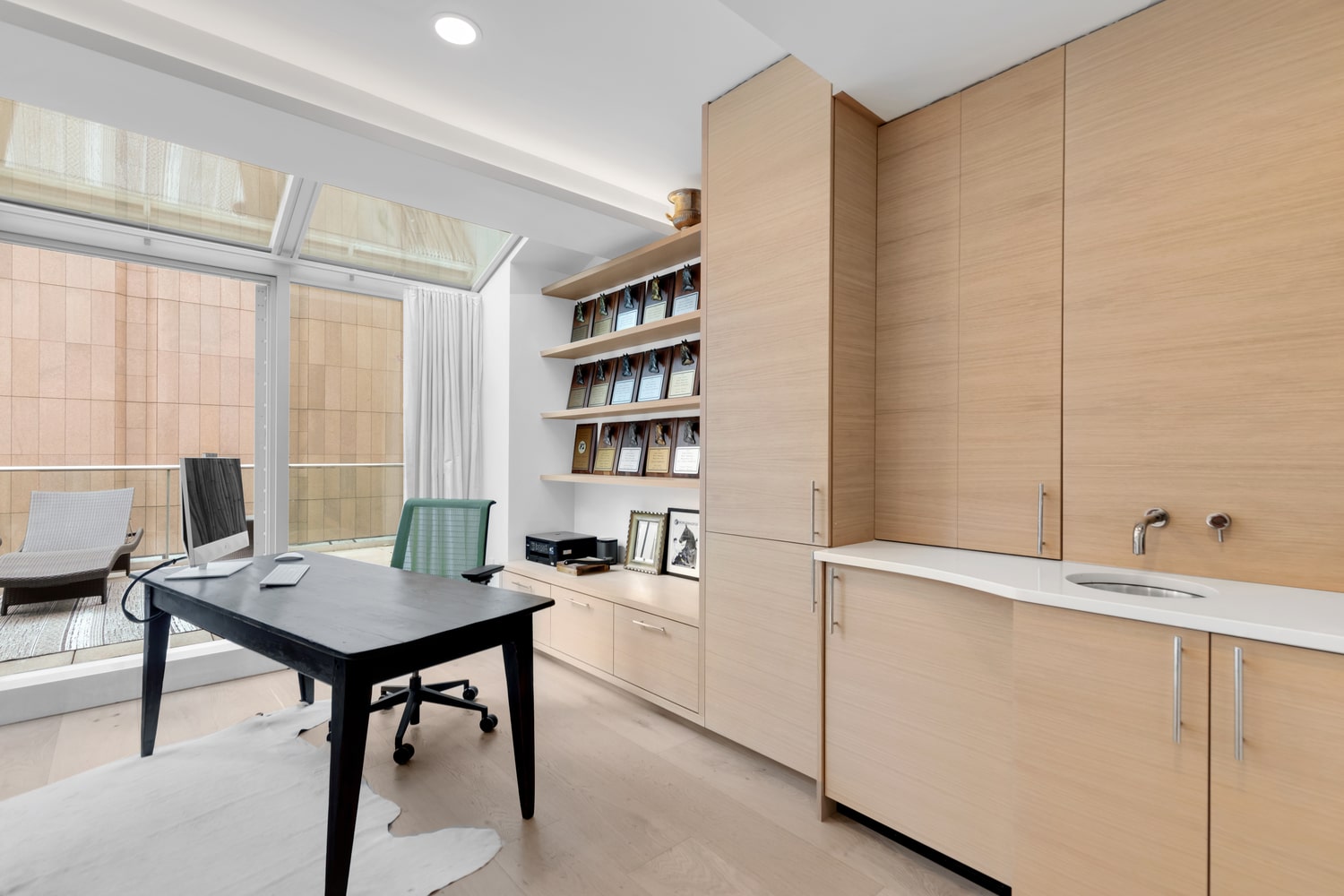 ‍
Work With A Design-Build Firm Who Handles All Approvals And Permits
As a full-service design-build firm in New York City, Gallery KBNY takes on the responsibility of handling all the red tape involved in your renovation, whether we're restoring a brownstone in Brooklyn or upgrading a luxury loft in Manhattan. This includes reviewing and satisfying your board's alteration agreement, filing all relevant architectural plans with the Department of Buildings, and procurement of all necessary permits. Plus, we include all approval, test and permit costs as line items under one comprehensive bottom line. That all-inclusive approach is why we're different from other renovation firms in NYC.
If you're ready to renovate and want to limit the headache of legalities and logistics, contact us for a consultation on how we can get your NYC renovation process started.