Unless you're an experienced kitchen planner, it can be very difficult to budget for a NYC kitchen renovation. While the levels of consideration are immense, the key is setting realistic expectations for your renovation so you can prepare a budget that sticks. To do so, consider choosing a contractor or full-service design-build firm experienced in completing full kitchen remodels.
Research Renovation contractors in NYC
Before you begin, you'll have to choose the type of contractor you want to hire. Labor-only, design-bid-build contractors are generally less expensive upfront than a full-service design-build firm. However, unless you want to handle literally everything but the build (design and architecture, permits and approvals, material procurement, project management, and more), the turnkey design-build firm will be more affordable — and less stressful — in the end. See the full break down of Design-Build Vs Design-Bid-Build.
Once you make that decision, you'll have a more reasonable ballpark idea of what your budget should look like. With that in mind, you can start looking for the appropriate contractor or firm. Spend plenty of time talking with each candidate before inviting anyone over to give you an estimate. You don't want to waste money or time on an estimate from someone you know isn't a good fit.
When you've whittled down your list to a few contractors or firms you're interested in working with, it's time to collect detailed project proposals from each candidate. These proposals shouldn't just include a price quote — they should break down each step of your kitchen remodel process and the costs to match.
Don't be afraid to share competing proposals with your candidates to see how they respond to differences in price, time, or process. The answers you get will give you a better feel for each person or firm. Plus, you'll gain more insight into the project as a whole that will help you determine whether a higher quote is worth the price.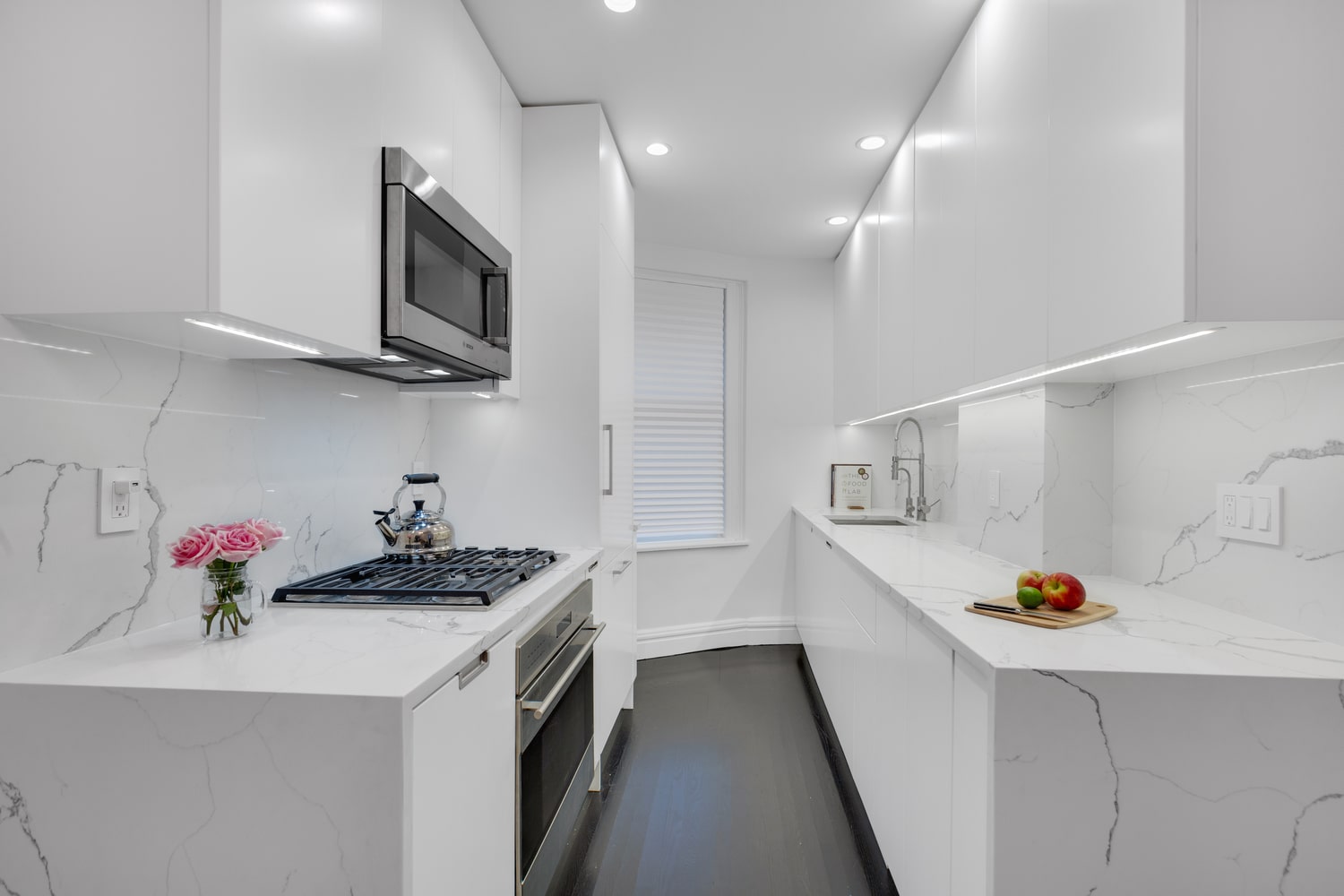 ‍
Stick to a Budget
If you don't already know how to budget for a kitchen remodel in a way that maximizes every dollar you spend, then an all-inclusive design-build firm is probably your best option. Experienced may firms cost more upfront because their services include helping you save money on everything else. Here's how:
find affordable, high-quality materials and finishes
You might be remodeling your kitchen on a budget, but that doesn't mean all of your materials and finishes have to be budget-quality. A good firm can find designer-quality appliances and materials at much lower costs than you'll find on any showroom floor. It can also help you find more affordable design alternatives, such as floating cabinets and quartz instead of marble, so you can stretch your budget without sacrificing the aesthetics of your new kitchen.
fulfill co-op or condo board requirements
No matter how well you budget, there will be some costs you can't avoid. If you live in a building instead of a private home, then those costs will include any requirements imposed by the building's board. Include these costs in your budget or have your design-build firm do the research and estimate how much they'll increase it. You can also rest assured that the contractors working on your kitchen remodel will adhere to those requirements.
avoid too many cooks in the kitchen
All-inclusive doesn't mean that you'll have to pay for every type of remodeling expert out there. On the contrary, a good design-build firm will select designers and architects on an as-needed basis. For example, architects can charge as much as $20,000 and are usually unnecessary for kitchen remodel on a budget. Therefore, having the expertise of a trusted firm to make those decisions is the surest way to avoid overspending on contractors.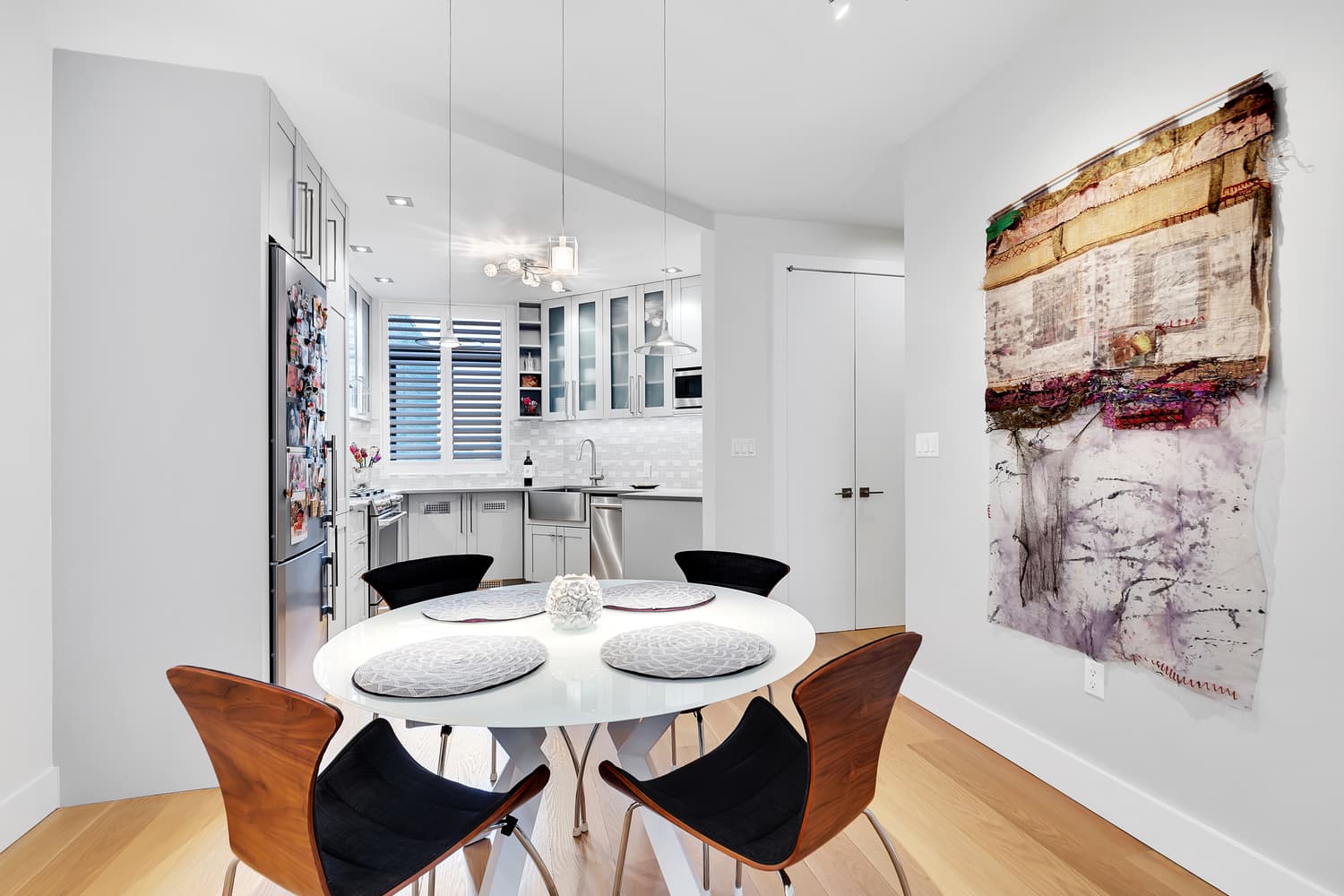 ‍
Choosing A kitchen renovation contractor
Knowing how to budget for a kitchen remodel means having the experience to know where costs can be cut without affecting quality and what unexpected challenges you will likely face. Draw on the expertise of an all-inclusive contractor to make sure that your budget is reasonable and the project itself stays as close to that number as possible.
As a full-service design-build firm in New York City, Gallery handles home renovations from start to finish, driving all aspects of a client's project from interior design and architectural planning to building board management and demolition plus construction. This means we know exactly how much budget will be required throughout every step of the renovation. Ready to begin? Contact us now for a consultation.
‍