To some, fixer-uppers in New York City have a negative connotation, offering more work than they warrant. To others, fixer-uppers pose an amazing opportunity to unlock value amidst the Big Apple's real estate landscape. With increased interest in home renovations in recent years, many are drawn to the allure of turning one of NYC's neglected gems into a polished jewel. Between these peaks of promise and valleys of uncertainty, many are left wondering if investment in a NYC fixer-upper property is worth the work and cost involved. In this exploration, we peel back the layers of opportunity with aim to discover the true essence of these urban renaissance projects.
Understanding Fixer-Upper Properties
In the world of NYC real estate, fixer-upper properties hold a distinct allure. These homes, often in need of substantial repairs and renovations, have the potential to transform from neglected structures into shining examples of architectural revival. But what exactly defines a fixer-upper property, and why do these homes have such appeal? In this exploration, we'll unravel the essence of fixer-uppers, emphasizing their unique context within the bustling real estate landscape of New York City.
Defining a Fixer-Upper
A fixer-upper property is typically a home requiring significant repairs, renovations, or cosmetic improvements. These homes often show signs of wear and neglect, whether it's peeling paint, outdated electrical wiring, outdated fixtures, structural issues, or a combination of these challenges. Fixer-uppers come in various shapes and sizes, from quaint brownstones in historic neighborhoods to spacious lofts with untapped potential.
The Allure of Fixer-Uppers
Fixer-upper properties hold a particular fascination for several reasons:
Potential for Value Appreciation
‍Renovating a distressed property can lead to substantial value appreciation, allowing homeowners to unlock value. 
Personalization
‍Fixer-uppers provide an opportunity to create a home that aligns with your unique style and preferences, rather than settling for an existing design.
Location, Location, Location
‍In areas such Tribeca, UWS, Central Park West,  and the UES, prime locations often come with higher price tags. Fixer-uppers in sought-after neighborhoods offer a chance to own property in desirable areas at a more manageable cost.
Investment Opportunities
‍Savvy investors recognize that renovating and reselling or renting out fixer-uppers can yield attractive returns.

Understanding the Renovation Process in NYC
In the context of New York City, the renovation process for fixer-upper properties comes with its own set of challenges and considerations:
Regulatory Complexity
NYC's stringent building codes and individual building regulations can make renovating a fixer-upper complex. Navigating permits and approvals is crucial to ensure compliance.
Cost Considerations
‍Renovations in the city can be costlier than in other areas due to labor expenses, time constraints due to work in a building, material costs, and the potential need for structural upgrades.
Timing Is Key
‍Renovations may require more time than anticipated, and the fast-paced NYC lifestyle necessitates careful planning to minimize disruptions. For more, read Aiming For A Summer Renovation? Here's The Best Time To Hire A Contractor.
Contractor Selection
‍Choosing a reputable contractor with experience in NYC renovations is essential. Their understanding of local regulations and resources can significantly impact the success of your project. Don't forget these 5 Questions To Ask A NYC General Contractor Before Hiring One.
Hidden Issues
‍Older properties may hide unforeseen issues, such as outdated electrical or plumbing systems, which can add unexpected expenses to the renovation. Set your expectations by reading Common Surprises When Renovating A NYC Apartment.
‍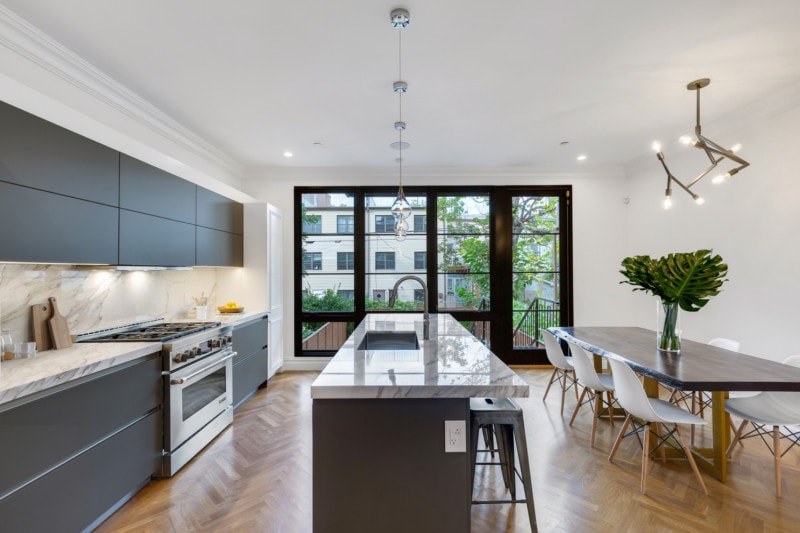 ‍
‍Assessing the Costs of Renovation‍
Investing in a fixer-upper in New York City can be a rewarding endeavor, but understanding the full scope of costs is paramount. The financial landscape of renovating a property in NYC is distinctive and requires careful consideration. Here, we break down the typical expenses involved in renovating a fixer-upper, offering NYC-specific examples to provide a realistic view of potential investments.
Purchasing Costs
The first significant expense is the purchase price of the property itself. In NYC, real estate prices vary widely based on location, size, and condition. For instance, a townhome in a historic neighborhood near Central Park can cost several million dollars, while a fixer-upper condo in an emerging area in BK may be comparatively affordable, but still a significant investment.
Renovation Expenses
Renovation costs encompass a broad range of expenses, including:
Materials
‍Aside from site conditions and desired layout changes, one of the biggest swings in cost for your renovation is posed by the chosen quality of materials. For instance, high-end kitchen appliances, fixtures, or custom millwork will significantly impact your budget. In NYC, materials may be slightly pricier due to the cost of transportation and labor. For more on maximizing your material choices, read Navigating Material Choices for your NYC Renovation: Top Tips.
Labor
‍Skilled labor is essential in NYC, and labor costs tend to be higher compared to other areas. Renovation professionals, such as contractors, plumbers, and electricians, command competitive wages. 
‍Architectural and Design Fees
‍If your renovation project requires architectural or design services, factor in their fees, which can range from a few thousand to several tens of thousands of dollars. If sourcing and managing various contractors seems like a daunting task, consider a full-service design-build firm that specializes in start-to-finish renovations, handling everything from interior design and architectural services to construction management and expediting (permits, approvals, testing) on your behalf. 
‍Permit Fees
‍NYC's stringent building regulations necessitate permits for most renovation projects. Permit fees vary depending on the scope of work and can range from a few hundred to several thousand dollars. For example, a simple bathroom renovation may require permits costing around $1,000, while a full gut renovation of a brownstone could entail permit fees of $5,000 or more.
‍Contingency Budget
‍Unforeseen issues are par for the course in renovations, especially in older properties. NYC-specific examples include the discovery of outdated plumbing or electrical systems that must be replaced to meet code requirements. Setting aside a contingency budget of 10% of your total renovation costs is advisable to cover unexpected expenses although working with a full service design & build firm can help mitigate many of the unforeseen costs. 
‍Carrying Costs
‍While renovating, you'll likely incur ongoing expenses of carrying multiple properties since most fixer uppers and uninhabitable during construction. 
‍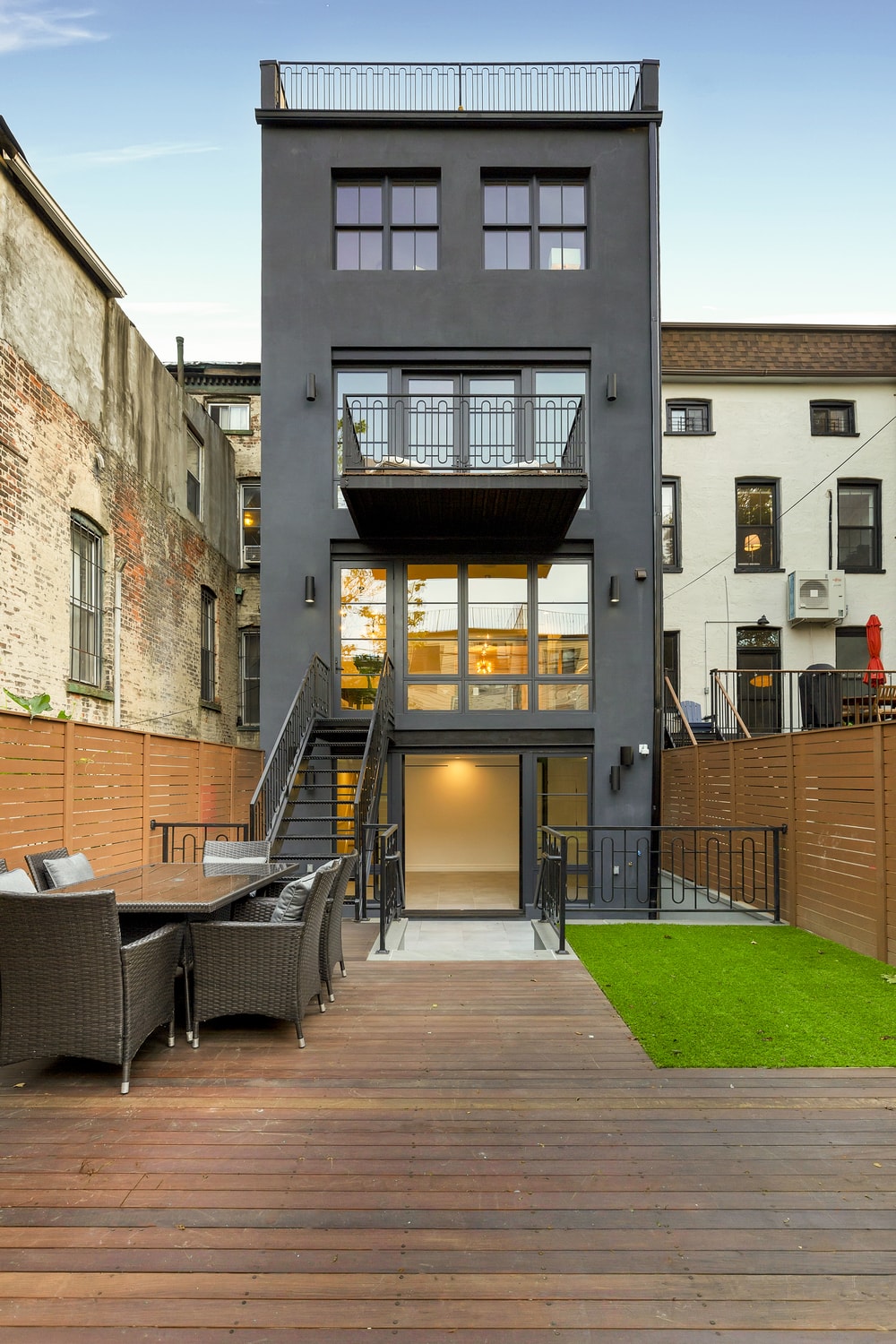 ‍
Recognizing the Challenges and Risks
While the promise of transforming a fixer-upper into your dream home is enticing, it's essential to recognize the unique challenges and inherent risks that come with renovating properties in New York City. In this section, we delve into the specific obstacles and potential pitfalls you may encounter when embarking on a fixer-upper renovation project in the Big Apple.
Stringent Regulatory Hurdles
Navigating NYC's complex building codes, zoning regulations, and permit requirements can be a daunting task. Renovation projects often necessitate a web of permits and approvals, each subject to stringent scrutiny. The slightest oversight or non-compliance can lead to costly delays or even project abandonment.
Property Condition Disclosure
Sellers in NYC are required to provide a property condition disclosure, but the extent and accuracy of this information can vary. Hidden issues discovered post-purchase can lead to disputes or unexpected expenses.
Renovation Pitfalls
Renovating a fixer-upper can uncover unexpected issues, particularly in older buildings. Structural problems, outdated electrical systems, or hidden plumbing issues can inflate renovation costs and extend project timelines.
Cost Overruns
In the fast-paced environment of NYC, labor and material costs can escalate quickly. Your renovation budget should include a substantial contingency fund to accommodate unforeseen expenses and cost overruns.
Fierce Competition
The NYC real estate market is fiercely competitive, with both local and international investors vying for prime properties. This intense competition can drive up property prices and potentially reduce the return on investment, especially in sought-after neighborhoods.
Market Fluctuations
The NYC real estate market is known for being volatile. While the city's property values have historically appreciated, market fluctuations can impact the timing and profitability of your investment. Economic downturns or unforeseen events can lead to temporary stagnation or price declines.
Construction Challenges
Logistical challenges are common in NYC's densely populated neighborhoods. Limited parking, narrow streets, and restricted delivery schedules can complicate the construction process and potentially lead to delays. Proper proactive planning can limit these disruptions.
‍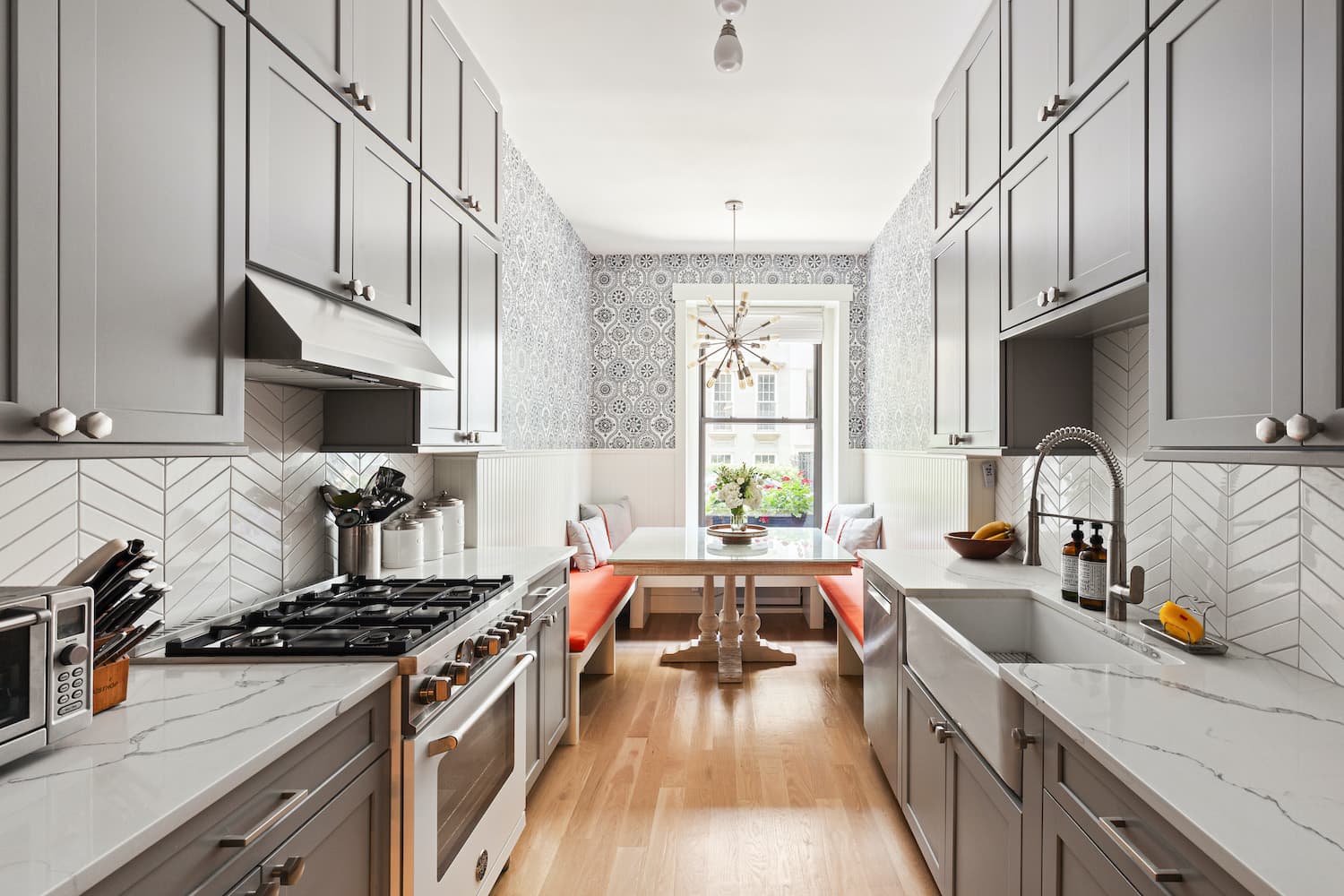 ‍
Successful Strategies for Renovating in NYC
Investing in and renovating fixer-upper properties in New York City can be a lucrative venture when approached strategically. Here are actionable tips and strategies to ensure a successful renovation project in the heart of the Big Apple:
Property Selection
Location Research
‍Begin by researching neighborhoods with potential for growth and appreciation. Consider factors like proximity to public transportation, schools, amenities, and local development projects.
‍Cost-Benefit Analysis
‍Assess the property's purchase price in relation to the renovation costs and potential market value post-renovation. A property with a reasonable purchase price and strong appreciation potential is ideal.
‍Inspection
‍Conduct a thorough property inspection to identify existing issues and estimate renovation costs accurately. Hire a professional inspector to uncover hidden problems that might impact your budget, or discuss the property with a knowledgeable design-build firm before purchasing to get a cursory inspection prior to making any significant movement towards purchase. 
Working with Contractors
Select Experienced Professionals
‍Choose experienced contractors with a proven track record in NYC renovations. Check references and past projects to ensure their suitability for your specific project. For an example of Gallery's work, view our full portfolio of before and after renovations in Manhattan and Brooklyn.
‍Detailed Contracts
‍Create detailed contracts that outline project scope, timelines, milestones, and payment schedules. This ensures clear expectations and accountability.
‍Permit Expertise
‍Work with contractors who are well-versed in NYC's permitting process. Their knowledge of local regulations can expedite approvals and prevent costly delays.
‍Navigating Regulations
Permit Acquisition
‍Start the permit application process early to minimize delays. Engage with a permit expediter if necessary to navigate the complexities of NYC's regulatory landscape. With Gallery, we handle this process on your behalf, starting the permitting process immediately upon signing a contract. 
Compliance
‍Ensure that your renovation complies with local building codes and zoning regulations. Non-compliance can lead to costly fines and project setbacks.
‍Historic Districts
‍If your property is in a historic district, be prepared for additional regulations and restrictions. When working with Gallery, we speak with the Landmarks Preservation Commission (LPC) for our clients, making sure all materials are Landmark compliant. 
Renovation Timeline Management
‍Detailed Planning
‍Develop a comprehensive project plan that outlines tasks, timelines, and dependencies. This will help you stay on track and manage expectations.
‍Regular Communication
‍Maintain open lines of communication with your contractor and project team. Regular updates and meetings can address issues promptly and keep the project moving smoothly.
‍Contingency Planning
‍As delays can be common in NYC renovations, build a contingency buffer into your project timeline. This allows for unexpected setbacks without compromising your renovation goals.
‍Quality Control
‍Prioritize quality over speed. Rushed renovations can lead to costly mistakes. Ensure you're working with an experienced partner that will adhere to the high standards of your renovation and take the time required to fully understand and appreciate the requests you're making to maximize the potential of your fixer-upper. 
‍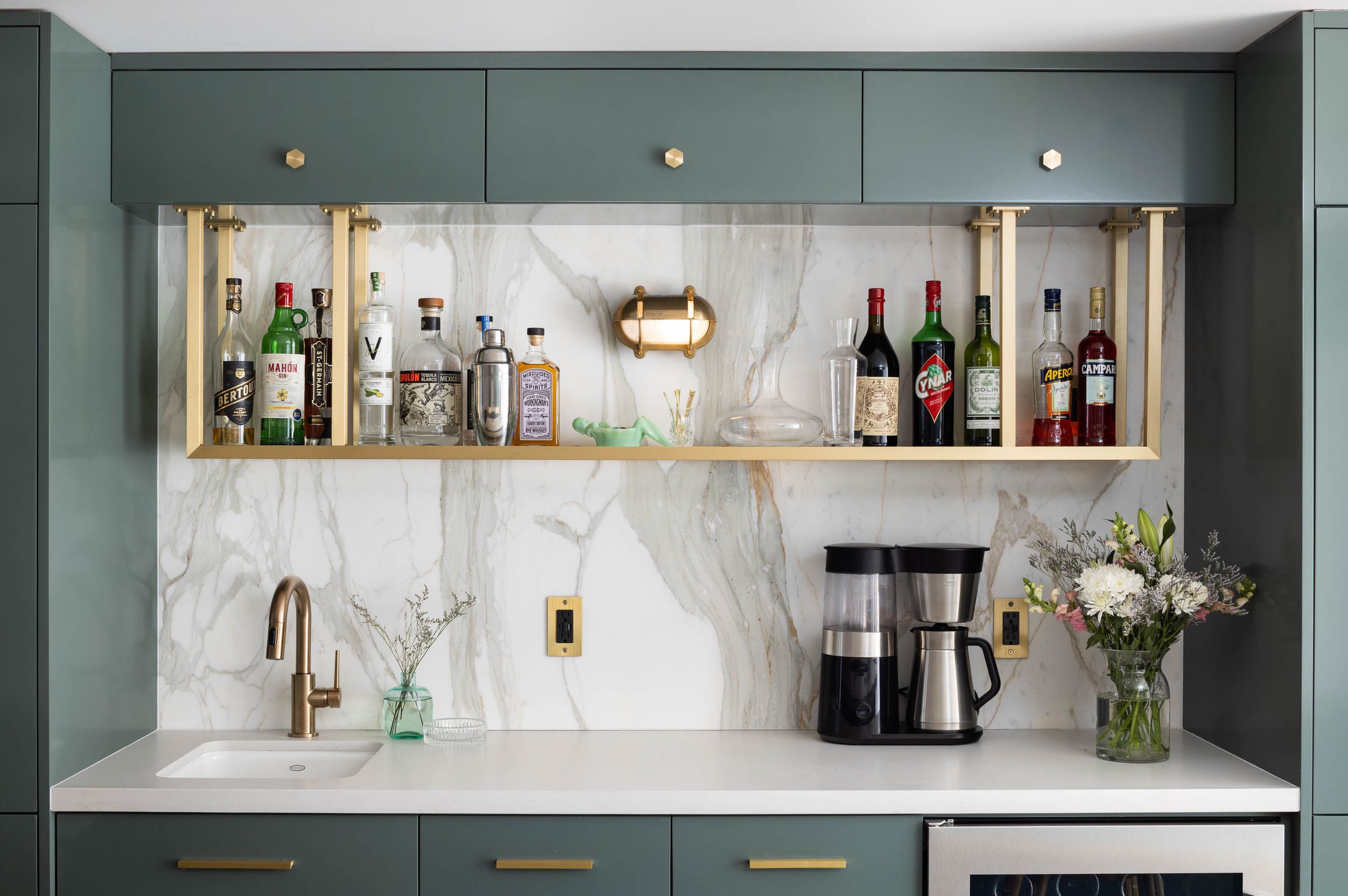 ‍
Conclusion
In the high-stakes world of New York City's real estate, fixer-upper properties stand as both opportunities and challenges. The potential for substantial returns on investment is undeniable, with the chance to create personalized living spaces and unlock hidden property values. However, the path to success is paved with regulatory hurdles, market volatility, and renovation complexities. The decision to invest in a NYC fixer-upper ultimately hinges on your individual circumstances, risk tolerance, and goals. 
If you're ready for the challenge of renovating a fixer-upper in NYC and searching for the right partner, consider Gallery KBNY. We are an award-winning design-build firm in New York City with a full-service approach to renovations in Manhattan and Brooklyn that includes everything from interior design and architecture services to filing permits and construction management. We're experts in pre-war apartment renovations, apartment combinations, room creations, full gut renovations and all that falls in between. For more information, read Cost Comparison: Buying A Turnkey Apartment Vs Renovating A Fixer Upper In Manhattan, learn more about Gallery, or contact us today.
View Our Fixer Upper Renovation Case Studies
At Gallery, we've helped upgrade our fair share of fixer-uppers in NYC. Review a few of our favorite fixer-upper renovations below, or view our complete NYC renovation portfolio.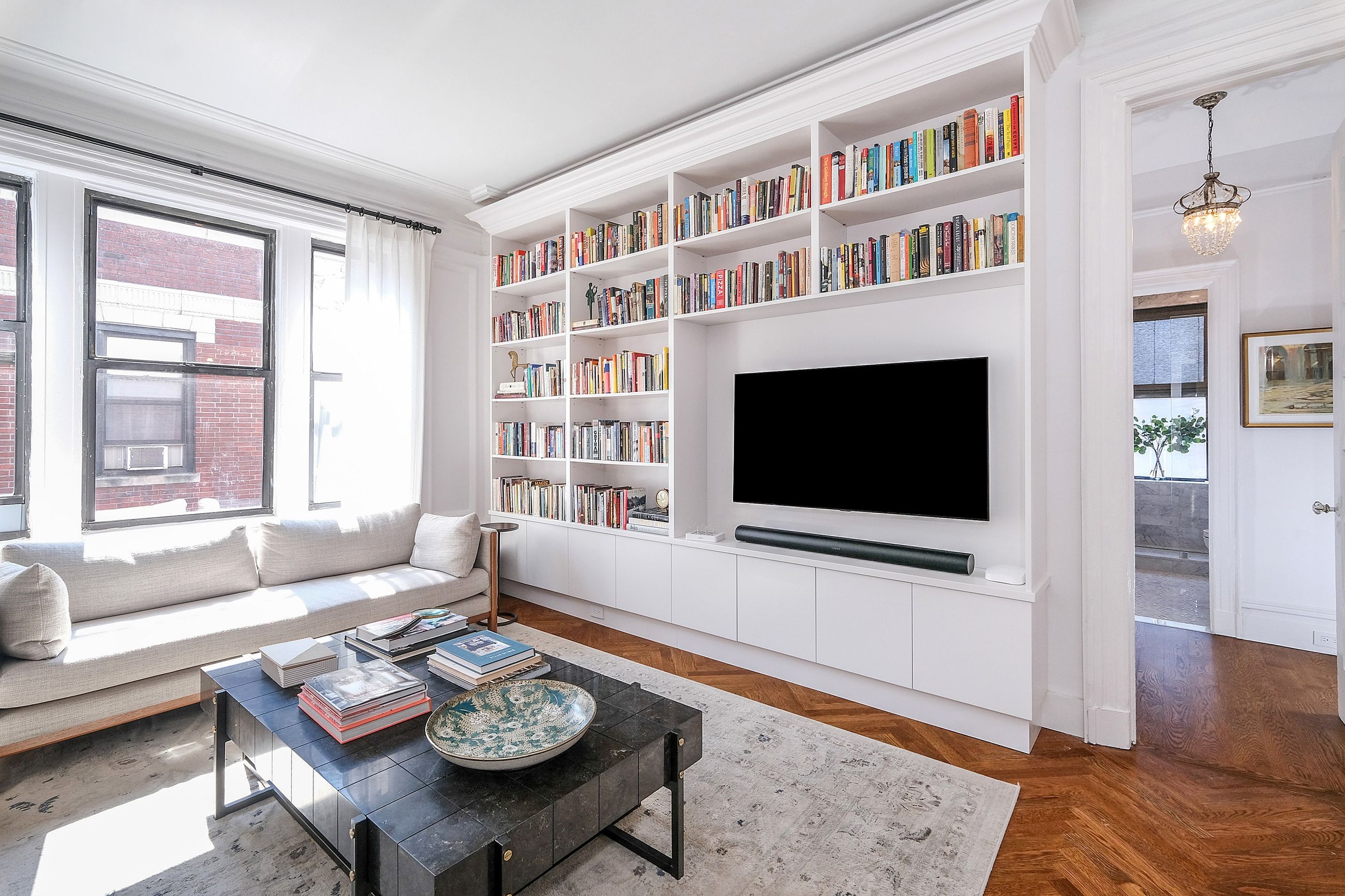 ‍Upper West Side Pre-War Co-op Renovation | 801 West End Ave
When we were hired for this co-op renovation on the Upper West Side, the dated pre-war space needed some work. The family purchased the Manhattan home near Broadway with the intention of reinvigorating the spacious property without losing the historic character. With a speciality in pre-war renovations in NYC, we were happily up for the challenge. View the full apartment combination before and after. 
‍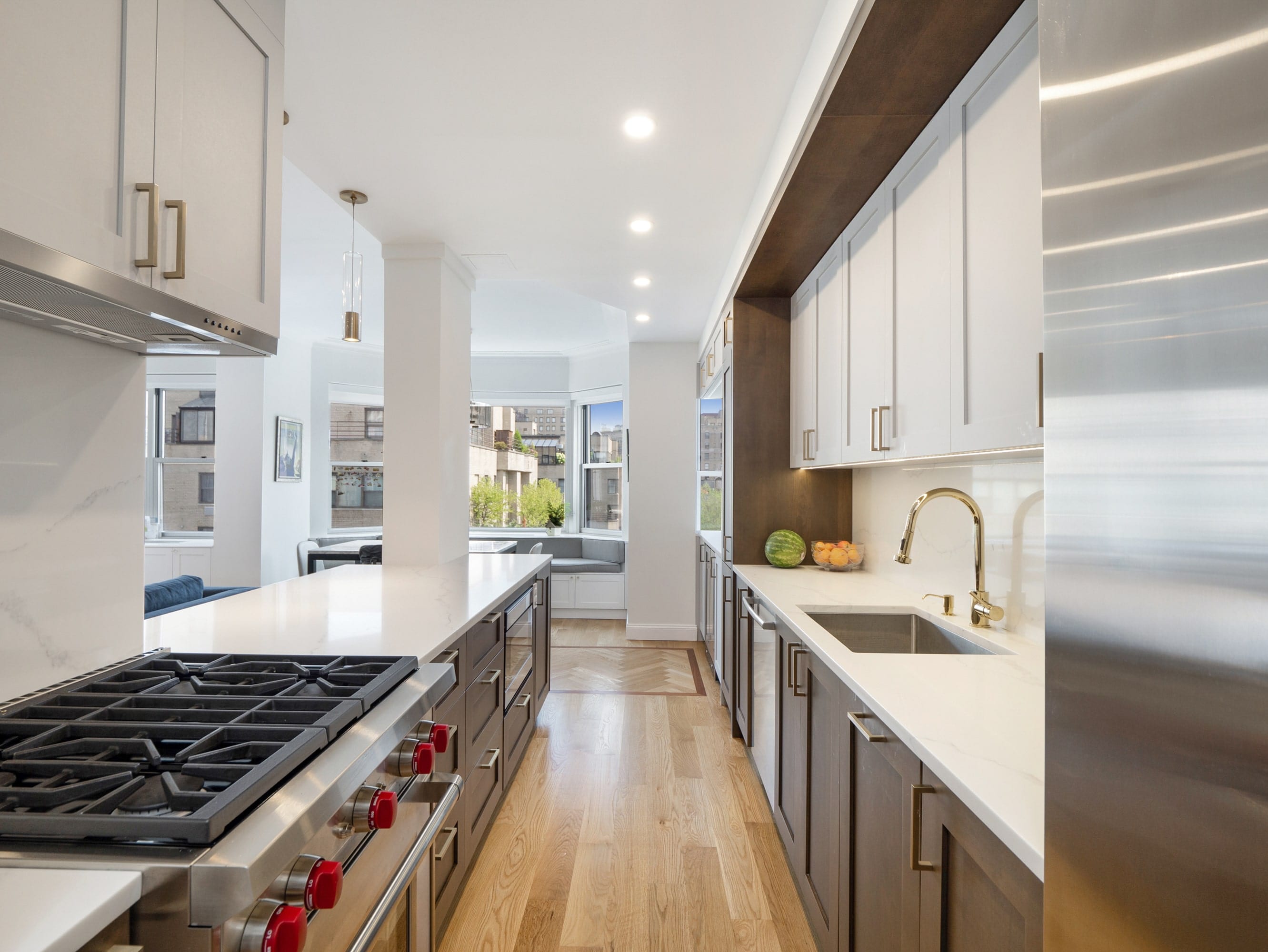 NYC Condo Renovation In Carnegie Hill | 8 East 83rd
This Manhattan renovation placed us within a block of Central Park in Carnegie Hill to deliver a complete overhaul of an ideally-located 1800-square-foot condo. This full home renovation was for a young family, whose newly-purchased sponsor unit, estate condition property in a post-war building warranted quite a bit of love. By delivering a complete interior renovation of the condo, including two bathrooms, kitchen, floors, lighting, and custom millwork, we provided a modern, highly-functional space the family can proudly call home for years to come. View the full condo renovation before and after.