Stainless steel appliances add a contemporary edge to your kitchen, elevating the overall look. They are known for their durability, resisting rust, stains, and heat. While they can be a bit of a fingerprint magnet, their modern design and cost-effectiveness make them an appealing choice for upgrading the kitchen in apartments and condos. When selecting stainless steel appliances, be mindful that quality and features can vary among brands and models. Read about the latest technology in stainless steel appliances via Renovations & Technology: 10 Smart Home Remodeling Ideas.
Navigating NYC's Regulations and Requirements
Renovating your NYC apartment is an exhilarating journey, but it's essential to review the city's intricate web of building codes, regulations, and standards before locking in material selections. NYC's stringent requirements can significantly impact your material choices, so it's crucial to be well-informed and compliant. In this section, we'll guide you through the key aspects of understanding and adhering to NYC's regulations and requirements when selecting materials for your renovation.
Building Codes and Zoning Regulations
Before starting any NYC renovation, it's imperative to acquaint yourself with the city's building codes and zoning regulations. These codes dictate what you can and cannot do within your property, including structural changes, additions, and alterations. Materials you choose must meet these codes to ensure the safety and legality of your project. 
Historic Preservation and Landmark Status
If your property is located within a historic district or has landmark status, you'll encounter additional regulations and restrictions. These guidelines aim to preserve the historical integrity of the building and its surroundings. Material choices in such cases must align with the specific requirements outlined by the Landmarks Preservation Commission (LPC). 
Environmental Regulations and Sustainability
NYC places a strong emphasis on sustainability and environmental responsibility. Certain renovations may require compliance with environmental regulations, including the use of eco-friendly materials and energy-efficient systems. Achieving LEED certification or similar green building standards may also be a priority for certain renovation projects.
Permits and Approvals
Most renovation projects in NYC require permits and approvals from the DOB. The choice of materials may impact whether your project is approved. For example, structural changes or facade alterations may necessitate special permits, and the materials used must meet safety and aesthetic standards.
Navigating NYC's regulations and requirements can be complex, but with the right information and professional guidance from a full-service design-build firm, you can ensure compliance while making informed material choices. Prioritize safety, legality, and sustainability in your renovation to create a space that not only meets your vision but also aligns with the standards of ever-evolving design standards.
‍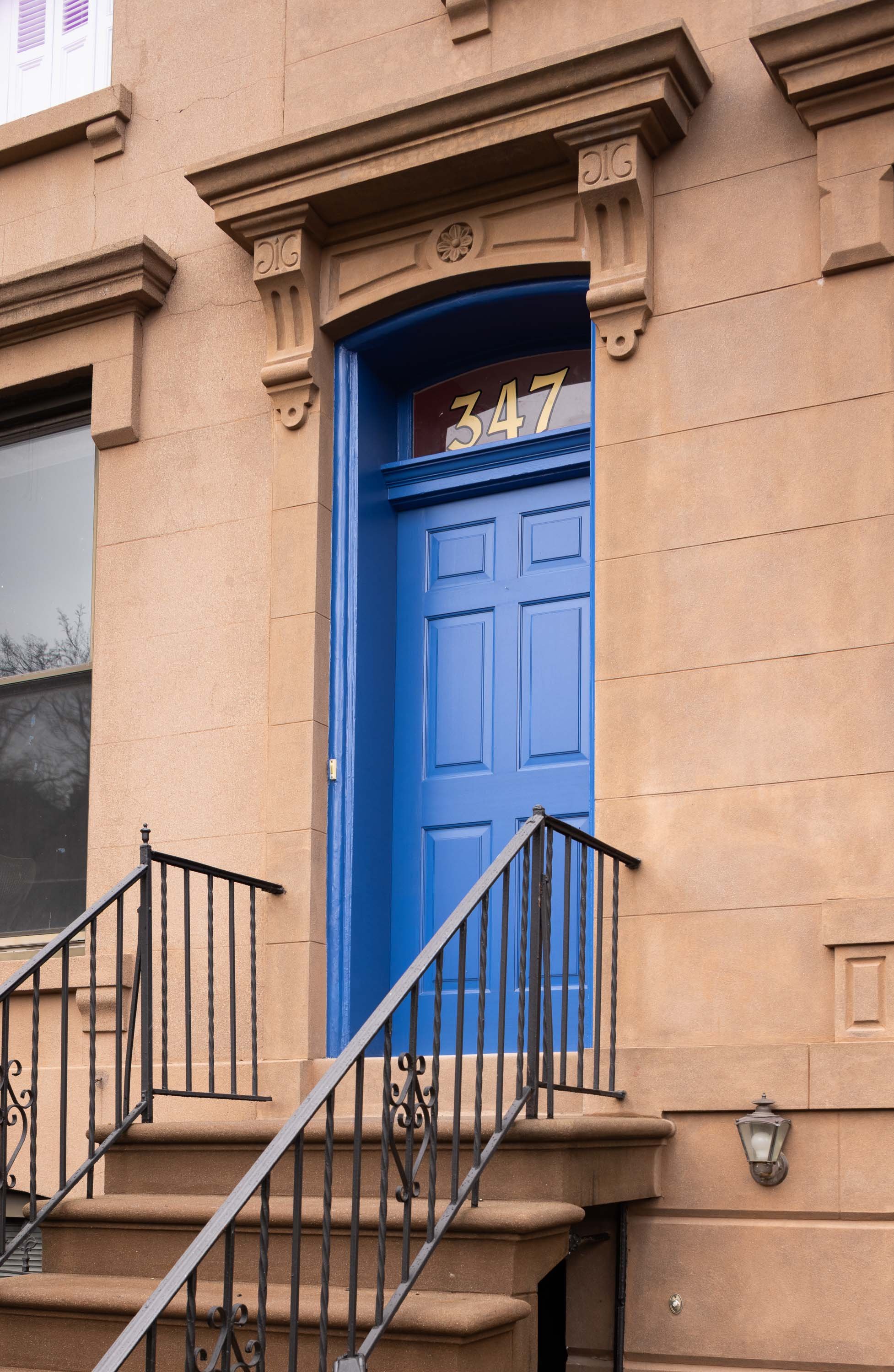 ‍
Top Tips for Making Informed Material Choices
Choosing the right materials for your NYC renovation can be a challenging yet rewarding endeavor. To ensure your material selections align with your vision and the unique demands of the City, consider these top tips that will prevent any face-palming decisions down the road. 
Compare Materials Wisely
Before committing to any material, thoroughly research and compare options. Don't rush this crucial step. Take into account factors like durability, maintenance requirements, and aesthetic appeal. Look beyond the surface and delve into the material's long-term performance and ability to stay evergreen within your design context.
Consider More Than Just Cost
While budget is undeniably important, don't let cost be the sole determinant in your material choices. Consider the overall value of the material, which includes factors like longevity, energy efficiency, and maintenance requirements. Investing a bit more upfront in quality materials can often lead to significant savings down the road.
Balance Personal Preferences & Practicality
Your personal style and preferences are essential, but they should be balanced with practicality. For example, while you may love the look of a particular flooring material, consider its suitability for the specific room, traffic level, and maintenance requirements. Seek a harmonious blend of style and functionality.
Take Sustainability into Account
Consider the environmental impact of your materials. Sustainable options not only reduce your carbon footprint but can also provide long-term cost savings. Explore materials with high recycled content, low VOC emissions, or those that carry green certifications like LEED.
Visit Showrooms and Examine Samples
Whenever possible, visit showrooms or suppliers to see materials in person and examine samples. This hands-on approach allows you to feel the texture, observe the color variations, and gain a better sense of how the material will fit within your renovation project.
Plan for Future Maintenance
Some materials may require more maintenance than others. Think about the time and effort you're willing to invest in upkeep. If you're looking for low-maintenance options, prioritize materials that are easy to clean and durable. For instance, while natural stones and copper fixtures might look stunning, they require more clean-up than their contemporary counterparts. 
Be Mindful of Trends
While following the latest design trends on TikTok is tempting, remember trends can fade quickly. Consider whether a trendy material will stand the test of time or if it may need replacement sooner than a timeless choice.
Get Multiple Quotes
When you've narrowed down your material choices, seek quotes from multiple suppliers or contractors. This can help you identify cost discrepancies, negotiate better deals, and ensure you're getting the best value for your chosen materials.
Seek Professional Guidance
Engage with experienced architects, contractors, and interior designers who are well-versed in NYC renovations of all shapes and sizes. Their expertise can be invaluable in guiding your material choices, helping you navigate regulations, and suggesting innovative solutions that align with your vision.
‍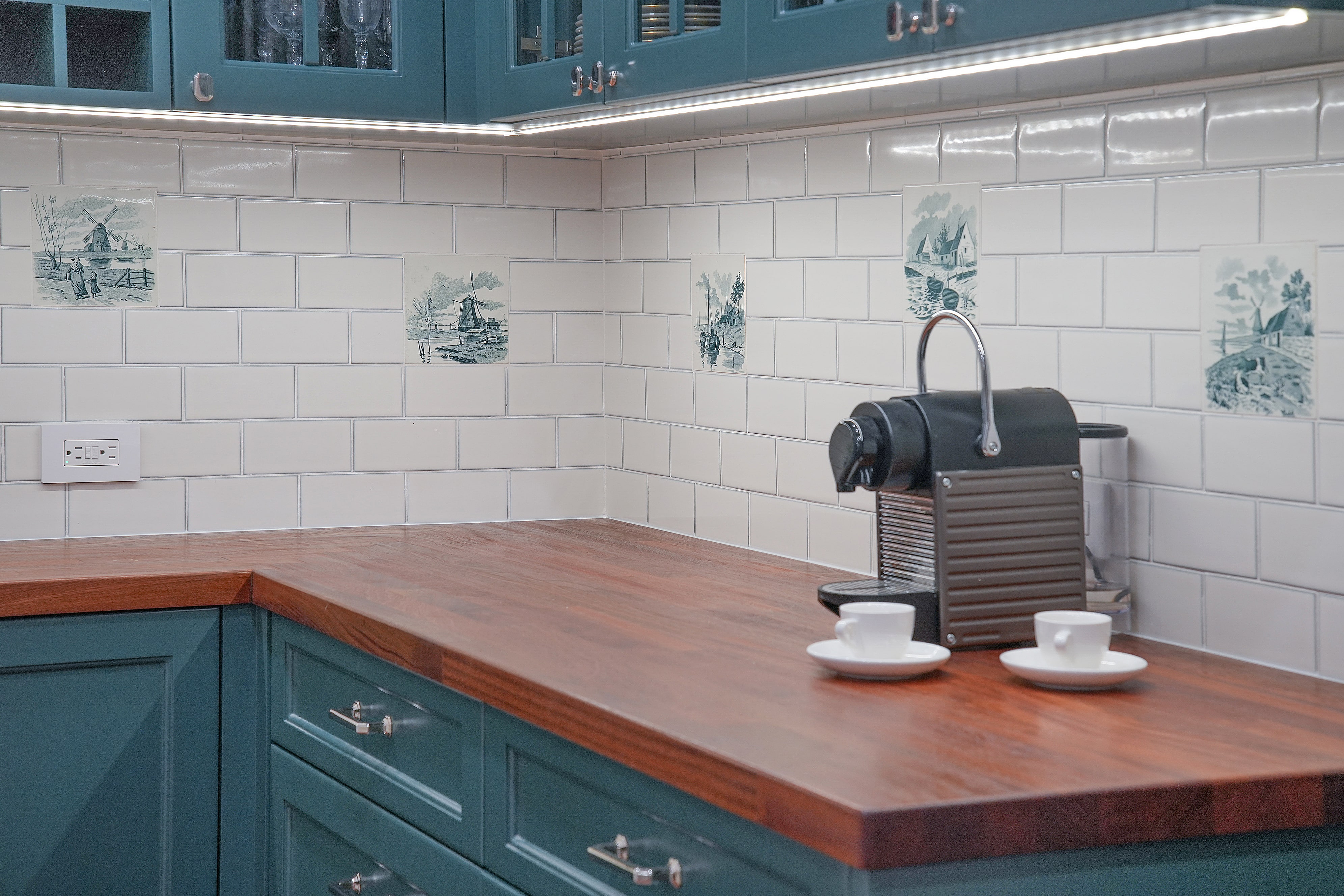 ‍
Working with a Design-Build Firm on Material Selection
Collaborating with a design-build firm will streamline your NYC renovation, especially when aiming to maximize your material selection. These professionals excel in marrying your design vision with practical construction expertise. However, while these full-service renovation experts always aim to match your material preferences best they can, there are various ways clients can proactively approach the partnership. Here's how to effectively get the materials that make most sense for your renovation with a design-build firm. 
Clearly Communicate Your Preferences
Open and honest communication is key. From the outset, articulate your design preferences, style, and any must-have materials. Be specific about the look and feel you want to achieve. Providing visual references like images, mood boards, or material samples can help convey your vision effectively.
Establish a Realistic Budget
Set a clear budget for your renovation and discuss it openly with your design-build team. They can offer valuable insights into how your budget aligns with your design goals. Be prepared to discuss budget priorities, indicating where you're willing to invest more and where you'd prefer to economize.
Trust Their Expertise
Design-build firms bring a wealth of experience to the table. Trust their knowledge of materials, construction techniques, and local regulations. They can guide you on cost-effective alternatives that maintain the quality and aesthetic you desire. Be open to their suggestions, but also be firm about your non-negotiables.
Collaborate on Material Selection
Working collaboratively is crucial. Your design-build team should include you in the material selection process, presenting options that align with your vision and budget. Ask questions, seek clarification, and request material samples for a tactile experience. This collaborative approach ensures your satisfaction with the final selections. See our detailed design process works at Gallery KBNY. 
Navigate Disagreements Gracefully
Conflicts or disagreements can arise during the material selection process. If you have strong preferences that differ from your design-build team's recommendations, discuss your concerns openly. Listen to their rationale and explore compromises. Communication is essential to maintaining a respectful, solution-oriented partnership and timeless renovation with a personal touch.
Prioritize Functionality and Durability
While aesthetics are crucial, emphasize the importance of functionality and durability. NYC's bustling lifestyle demands materials that can withstand wear and tear. Ensure your design-build firm understands your requirements for each space, such as high-traffic areas, kitchens, and bathrooms.
Seek Transparency in Costs
Transparency is key when it comes to budgeting and material costs. Your design-build firm should provide detailed cost breakdowns, including material prices, labor, and any potential additional charges. This transparency ensures you have a clear understanding of how your budget is being allocated. For more on cost, read NYC Apartment Renovation Costs In 2023: Costs Per Square Foot.
Stay Flexible and Adaptable
Renovations can present unforeseen challenges. Be prepared to adapt if necessary. Your design-build firm may need to adjust material choices due to availability, changes in your preferences, limitations imposed by building codes, or unexpected construction issues. Flexibility will help keep the project on track.
Regularly Communicate Throughout the Project
Maintain open lines of communication throughout the renovation. Prepare your schedule for regular check-ins with your design-build team to ensure you stay informed about progress and any material-related decisions that arise during construction.
‍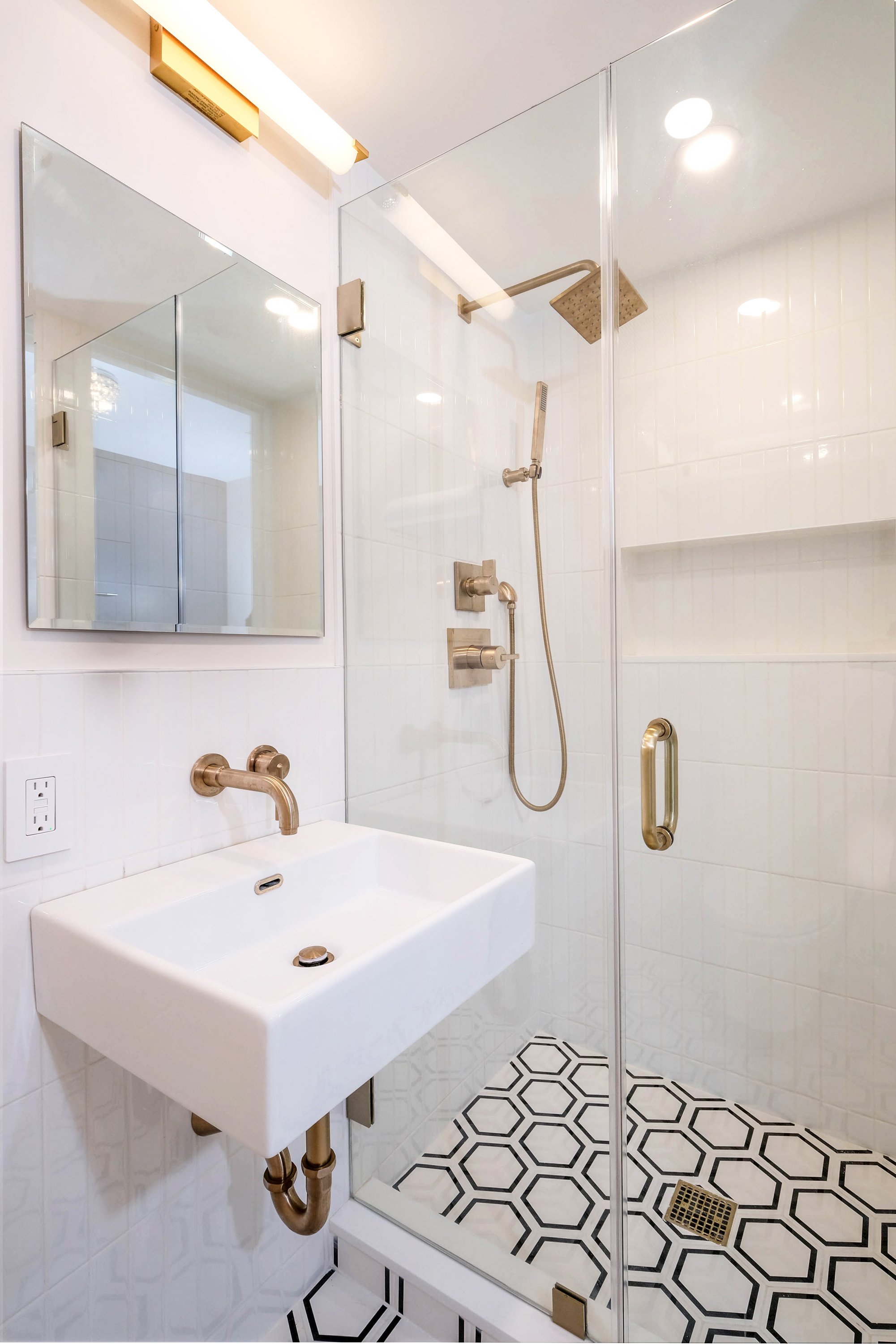 ‍
Conclusion
Collaborating with a design-build firm for material selection can simplify the renovation process, ensuring your vision becomes a reality. By fostering a communicative and collaborative partnership, you'll navigate the complexities of material choices in the bustling city of New York with confidence and success.
Considering an apartment renovation in New York City? View our portfolio of NYC apartment renovation before and afters, learn more about Gallery, or contact us today.
We are an award-winning design-build firm in New York City with a full-service approach to renovations in Manhattan and Brooklyn that includes everything from interior design and architecture services to filing permits and construction management. We're experts in pre-war apartment renovations, apartment combinations, room creations, full gut renovations and all that falls in between. Let us bring your dream home to life.