Tribeca - or TriBeCa (Triangle Below Canal Street) - is one of the most sought after areas to live in all of Manhattan. Thanks to immaculate views of the Hudson River and streets lined with luxury residential buildings plus some of the finest cuisine in the world, this once industrial neighborhood always finds us applying a pristine touch to all our renovations. 
View some of our favorite home renovations in Tribeca below.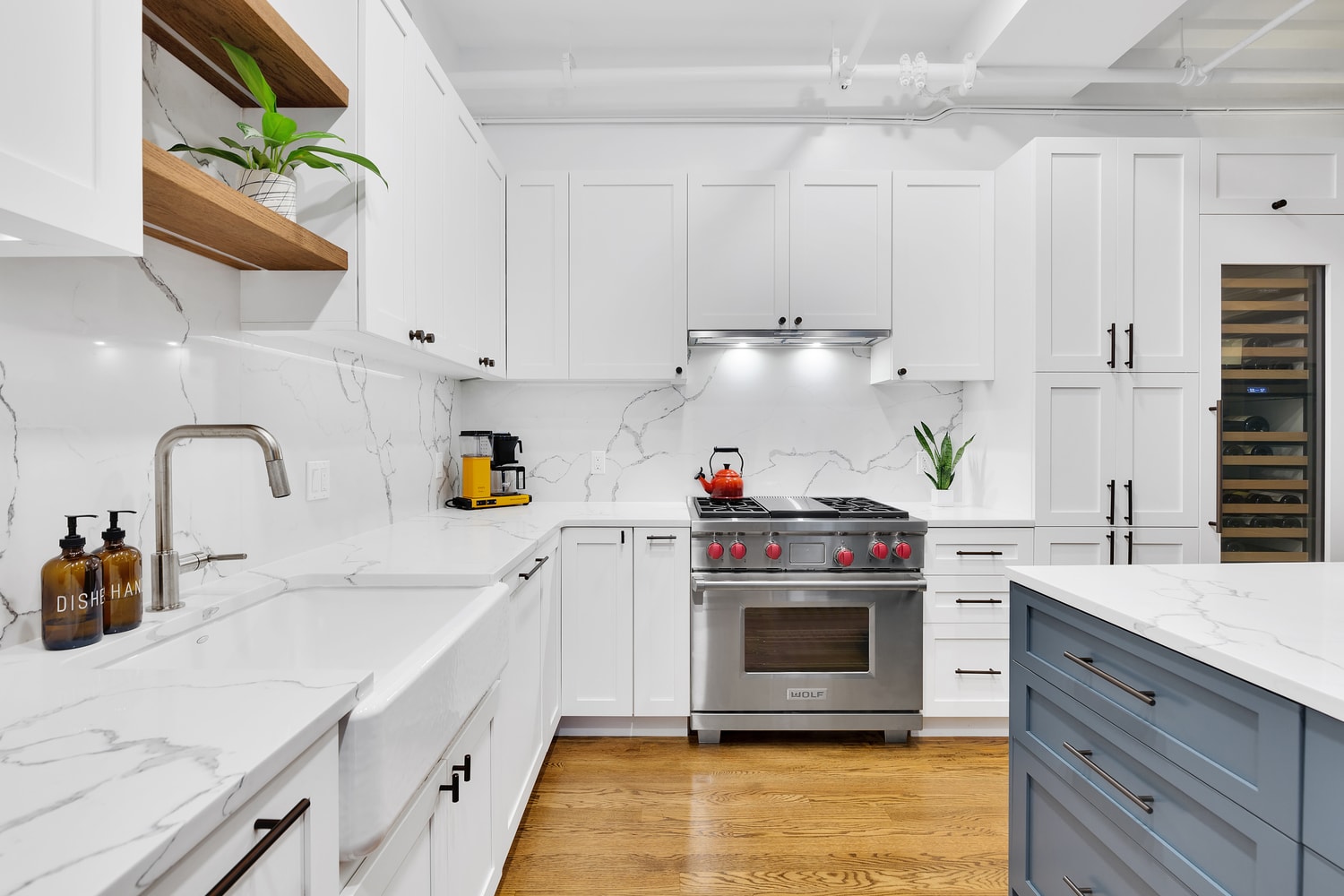 TRIBECA KITCHEN RENOVATION | 9 MURRAY ST
This Tribeca loft renovation required a complete kitchen renovation. Our goal was optimizing space for functional daily use while still offering the ability to entertain friends and family. The luxe kitchen reno included fully custom white shaker cabinets with a contrasting thiol island. White quartz was used for both the countertop and the backsplash, with black knobs and pull handles in a matte finish for contrast. View the full Tribeca kitchen renovation before and after.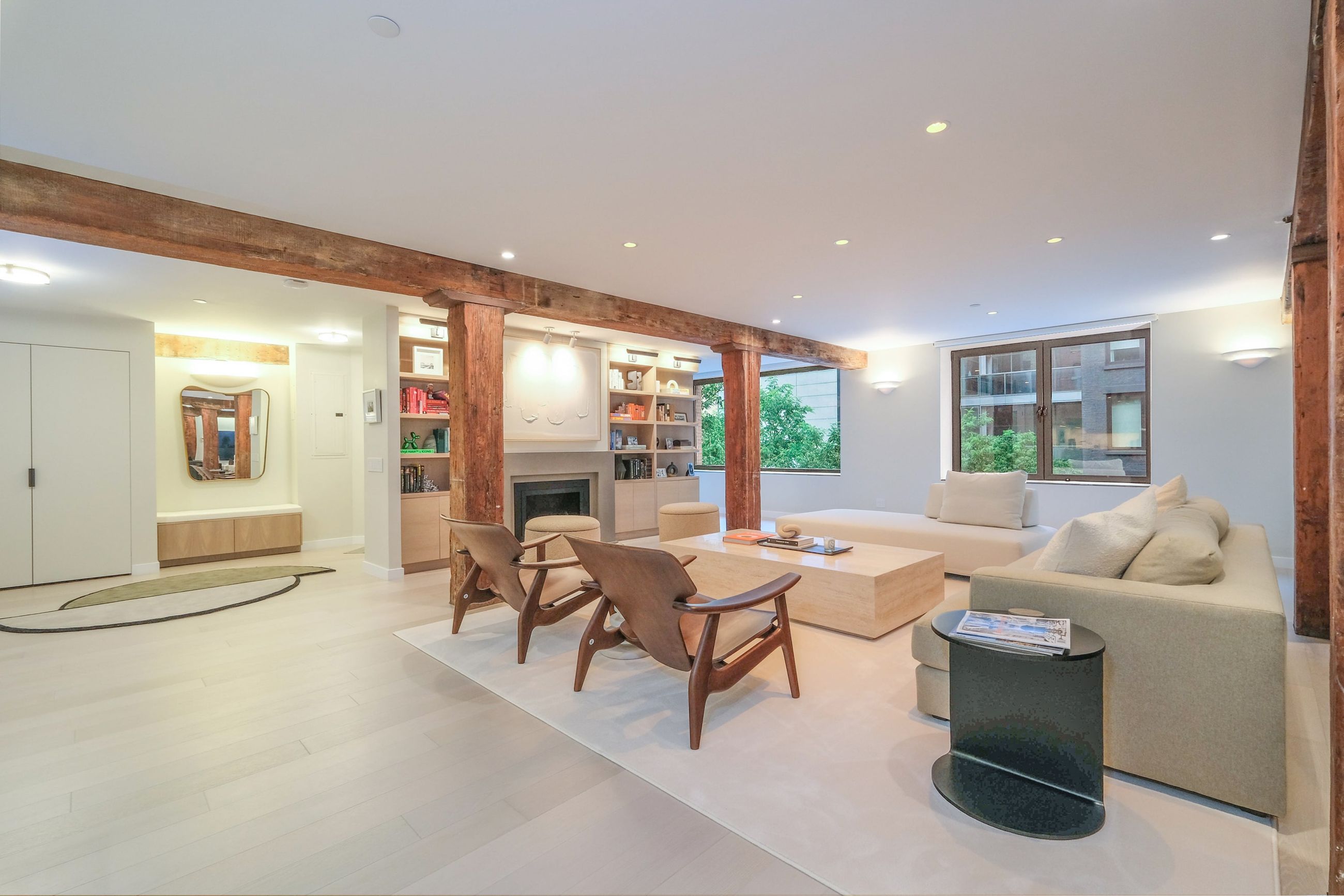 LOFT RENOVATION IN MANHATTAN | 466 WASHINGTON
466 Washington is one of the original residential loft buildings in Tribeca and the location of a contemporary loft renovation we completed for a young family who purchased a unit in building during 2020. Before we applied our full-service design-build approach, the space was very rustic and hadn't been renovated in 20-30 years. Our goal was to revitalize the loft inside and out, creating an enhanced, modern living area our clients could settle into with ease. View the full Tribeca loft renovation before and after.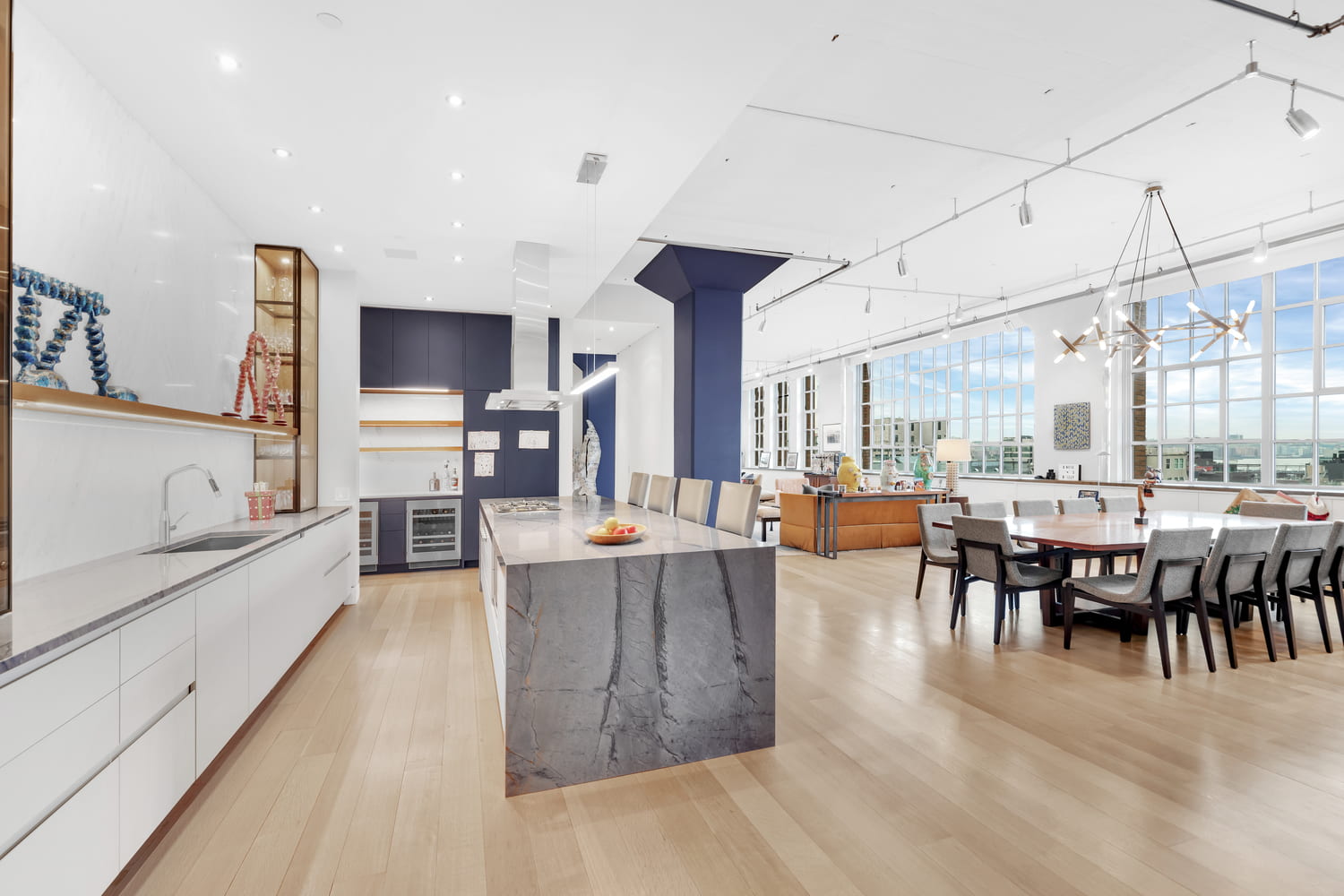 SKY LOFTS KITCHEN RENOVATION | 145 HUDSON ST
Located in the exclusive Sky Lofts building, this Tribeca loft renovation required us to modernize the centerpiece kitchen. Due to the extravagant nature of the loft (high ceilings, columns, creative and skillful lighting applications, among other factors), Gallery's expertise in luxury kitchen designs was vital to a successful end result. One such instance was how we managed to get massive slabs of marble for the waterfall countertop into the space without cutting them. Hint: Cranes. Find out more via the full Tribeca loft renovation before and after.
‍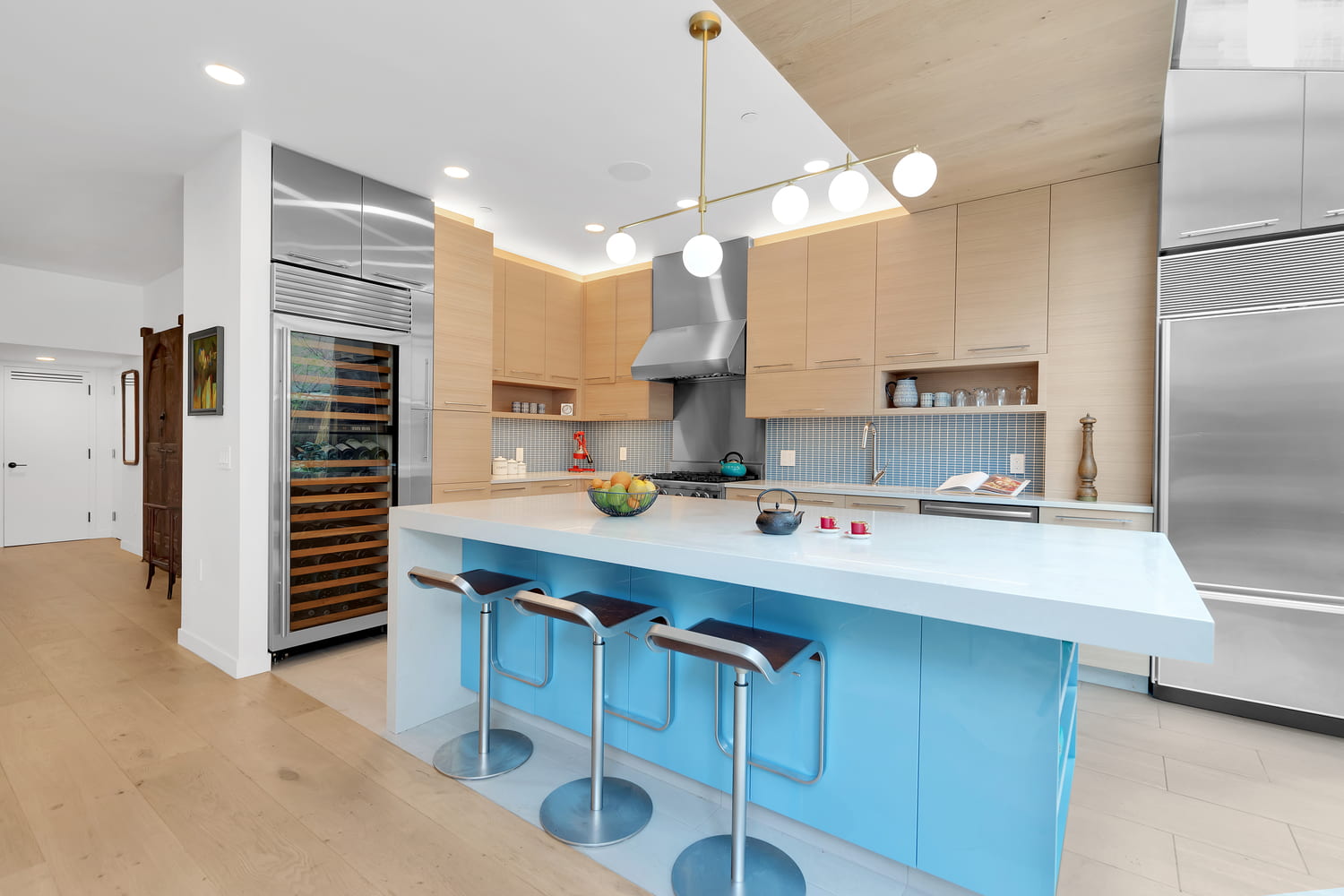 MANHATTAN LOFT RENOVATION IN TRIBECA | 73 WORTH ST
For this Manhattan loft penthouse renovation in Tribeca, we partnered with architecture firm Todd Zwigard Architects. While we're known for our full design-build approach, where we handle every aspect of the project, we made an exception here because the project was so unique. The project included a gut renovation of the loft, including a total overhaul of the kitchen and bathrooms, plus updated flooring and lighting throughout. View the full Tribeca renovation before and after.
‍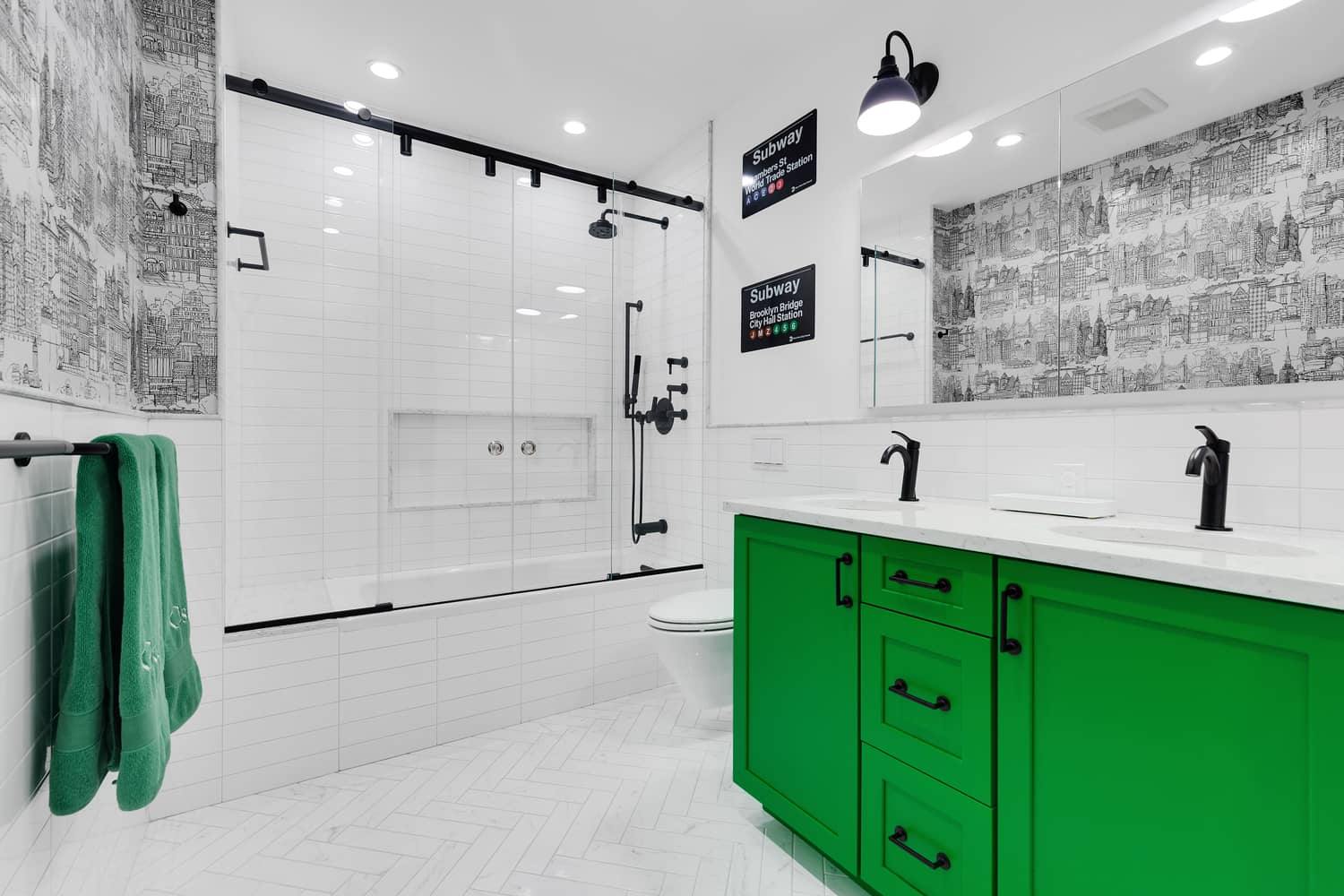 MANHATTAN LOFT BATHROOM RENOVATION | 9 MURRAY ST
Of all our renovations in Manhattan, this is definitely a favorite. For this very personal loft renovation in Tribeca, Gallery was enlisted for two full-scale bathroom renovations; one full-size bathroom and one powder room for guests. Beyond a full form and function update, the clients specifically wanted to connect the design to their lives. The resulting bathrooms are now crisp, contemporary spaces that not only satisfied the clients' aesthetic and personal desires but have also continued to resonate within the interior design community as one of the Top 10 Powder Room Renovations on Houzz. View the full Tribeca renovation before and after.
‍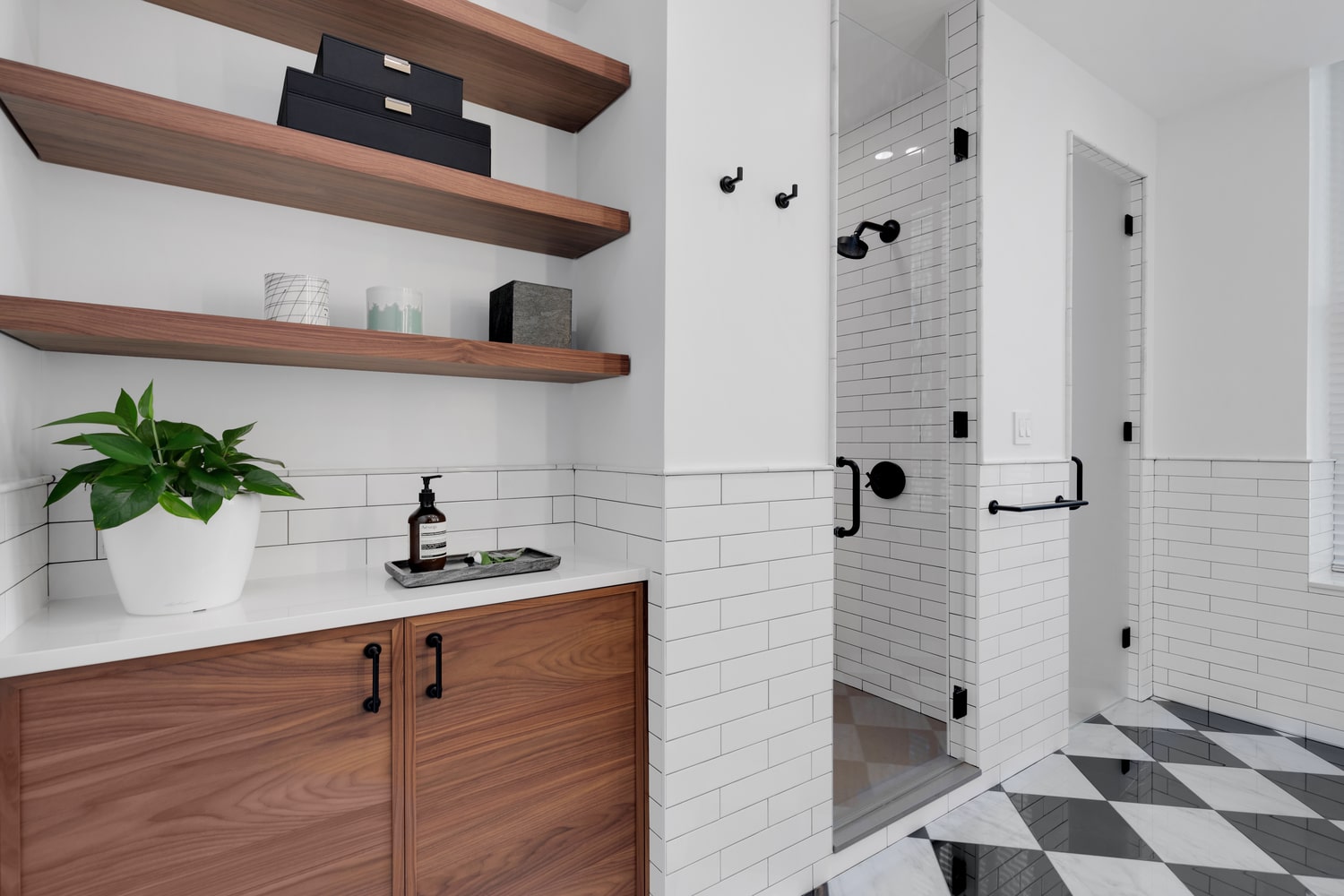 TRIBECA ENSUITE BATHROOM RENOVATION | 9 MURRAY ST
This luxury bathroom renovation in Tribeca is actually in the same loft as the powder room above. The family had been living in the space for some time, renovating in phases. When the time came to remodel their ensuite bath, they were so pleased with our prior work, there was only one way to go - The Gallery Way. View the full Tribeca bathroom renovation before and after.
Considering A Renovation In Tribeca?
Find more priority content to help guide your upcoming Tribeca renovation via our NYC Renovation & Design Blog, view a full portfolio of our renovations throughout NYC, or contact us to begin conversations regarding the home of your dreams. 
We are an award-winning design-build firm in New York City with a full-service approach to residential renovations in Manhattan and Brooklyn that includes everything from interior design and architecture services to construction and construction management. That's why we're different from other renovation and remodel firms in NYC. We're experts in renovating full interiors, kitchens, bathrooms, flooring, millwork, and all that falls in between. Let's design-build together.