Between spatial restraints, board regulations and sheer cost, creating the ideal apartment design in NYC can seem like an impossible task. If you're looking to renovate in New York City and seeking ways to maximize your home's look and feel, consider these ten tips to amplify your interior architecture.
‍
Curved Architecture
Curved interiors never go out of style and they're hotter than ever in 2023. When renovating, consider rounding out the interior design of your living space with arched doorways or a fully-curved ceiling. See the inset bench with barrel ceiling above from our renovation of a Brooklyn brownstone. View the full renovation before and after.
‍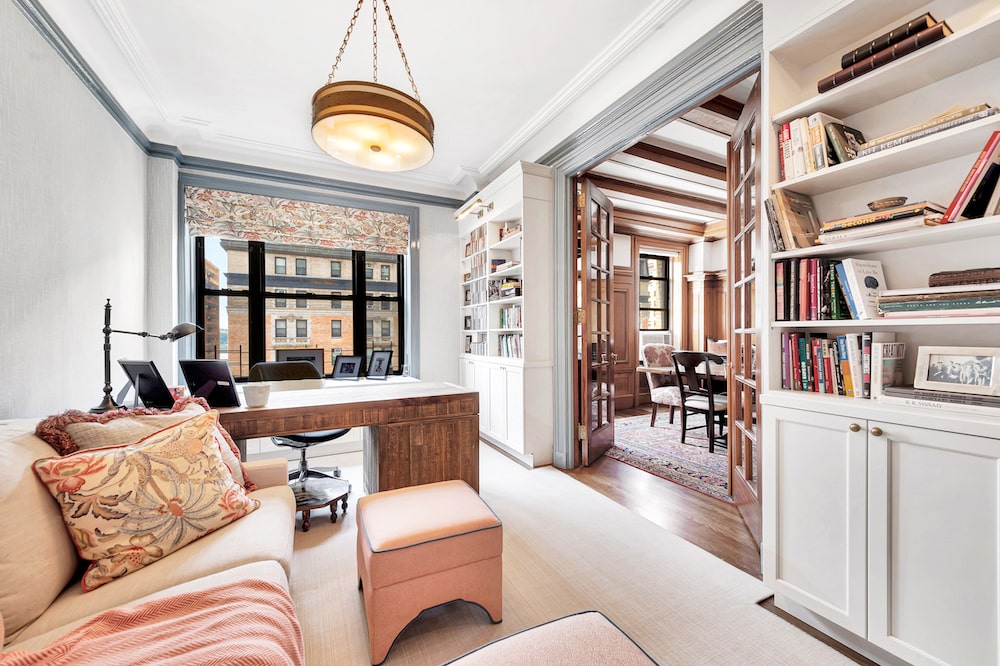 Pre-War Restoration
What's better than adding awe-inspiring architectural improvements to your apartment? Making the most of elements that are already there. If your home is a pre-war with time-tested colonial craftsmanship, accentuate the space by restoring the flooring, mouldings, columns, and custom millwork. See how we restored historic highlights in this Manhattan classic 8 pre-war apartment renovation. 
‍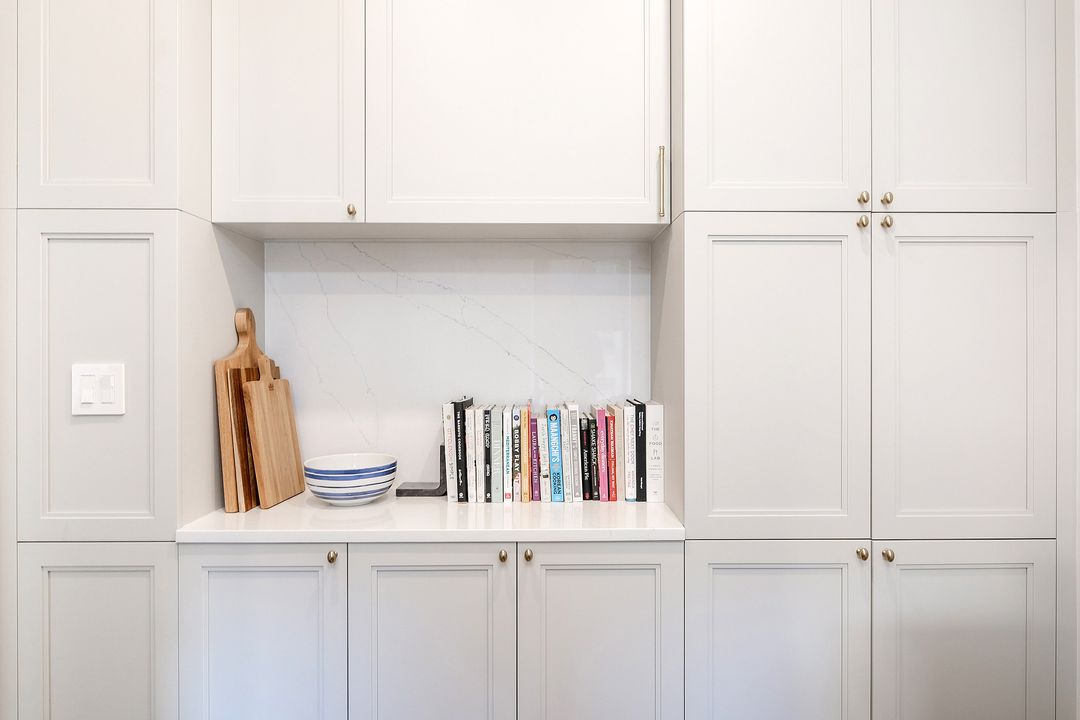 Modern Cabinetry 
Combine much-needed storage space and contemporary design by implementing modern cabinetry. Walls of frameless or shaker cabinetry will elevate interior aesthetics in a variety of ways and make life much more organized. See various sets of modern cabinetry in our Upper West Side pre-war co-op renovation.
‍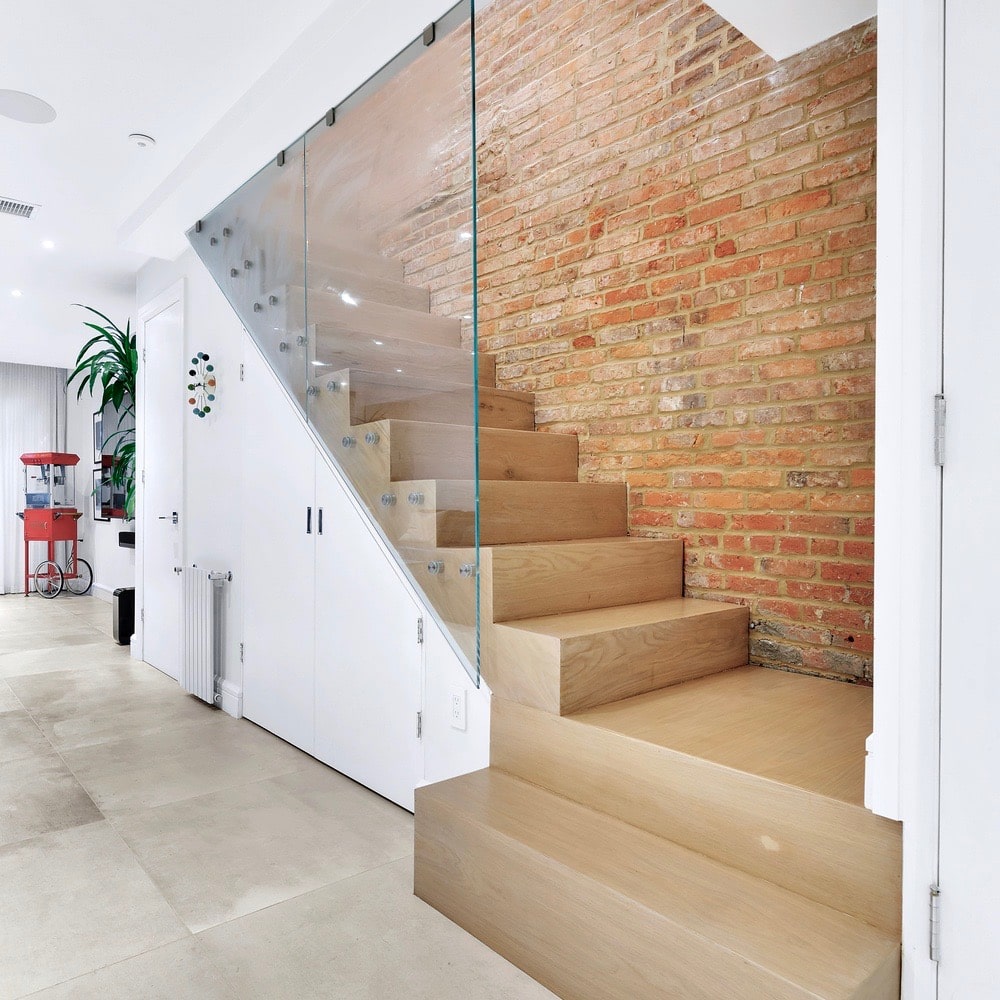 Glass Partition Walls 
One way to create division between spaces with minimal spatial investment is with glass divider walls. These glass partitions are a sleek and practical method to create transitions that breathe, like the one we built alongside the staircase in this SoHo townhouse renovation. 
‍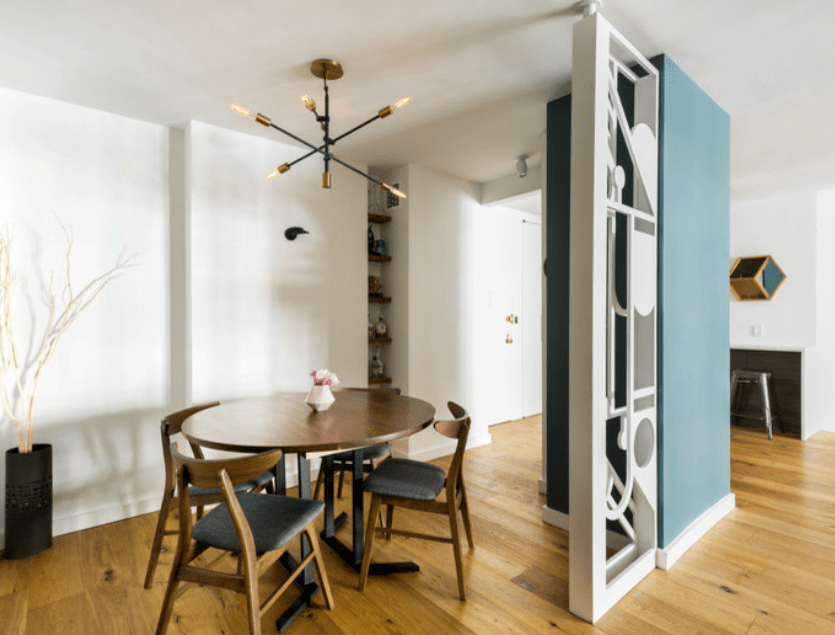 Wood Slat Divider Walls 
Another approach to informal room division is with a vertical wood slat wall. By offering a cost-effective but sophisticated approach to open floor concepts, these are more trendy than ever in modern interiors. Check out the custom Scandinavian-designed wall we added in this apartment combination in Columbus Circle. 
‍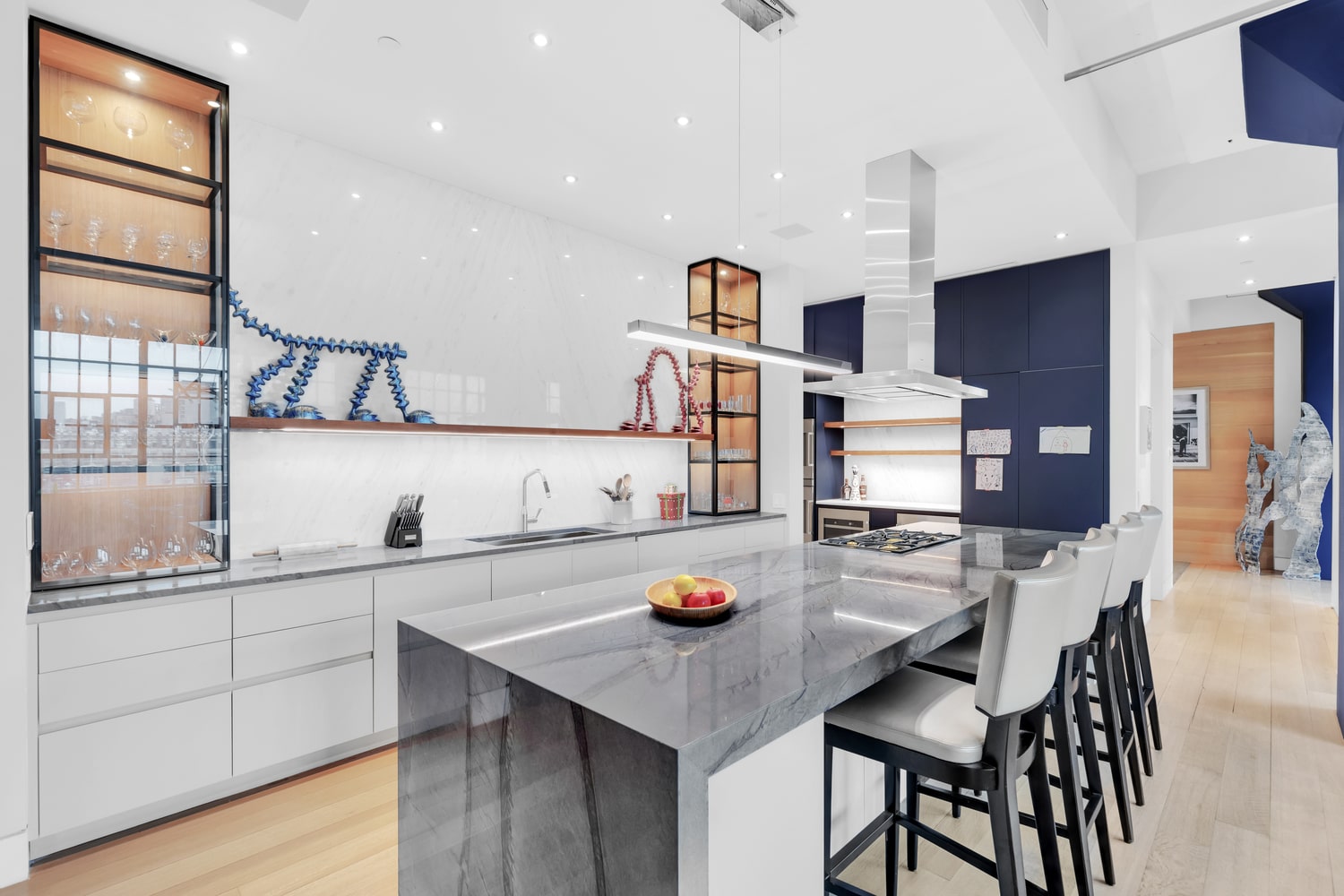 Kitchen Island 
A tried and true way to make any apartment more streamlined is with a kitchen island. These easily provide more manageable space to cook and entertain guests, while also blending dining and cooking areas for a less-defined and more inviting overall living space. See a variety of island options amongst our kitchen renovation portfolio. 
‍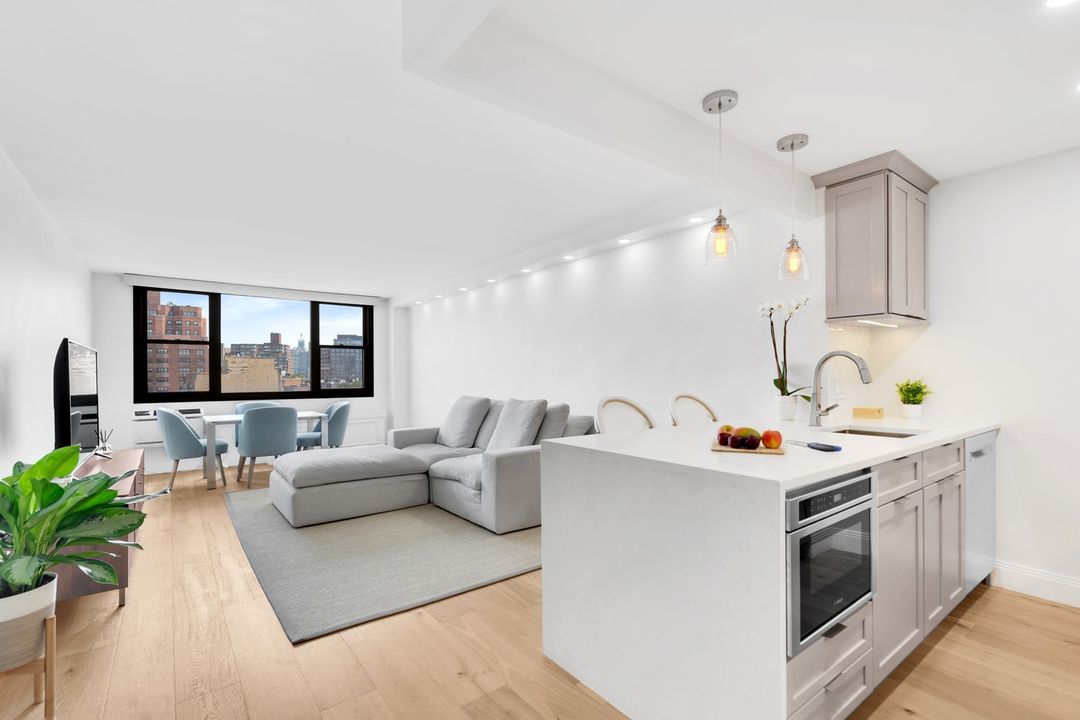 Recessed Lighting 
Give your apartment or condo added depth by creating recessed lighting in the ceiling. Doing so creates more coverage area and also takes up less visual space in tight quarters, opposed to hanging lighting. In this Manhattan Apartment Renovation, we created custom soffits in order to introduce recessed lighting, a renovation request our client couldn't live without. 
‍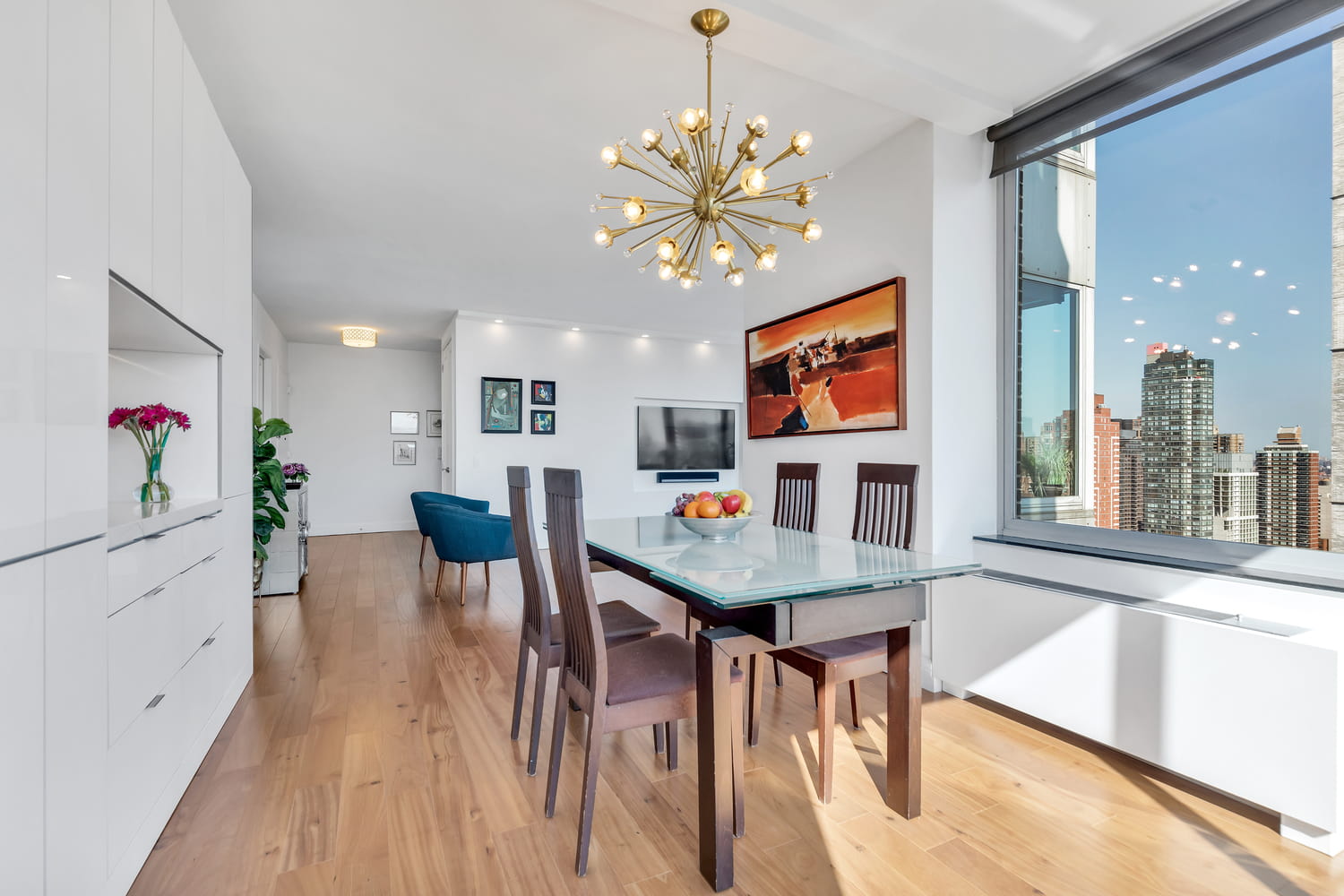 Window Walls 
Homes in Manhattan and Brooklyn have some of the most iconic views imaginable. Make the most of them with walls full of oversized windows, which open up any area immensely and illuminate your space with warming natural light. 
‍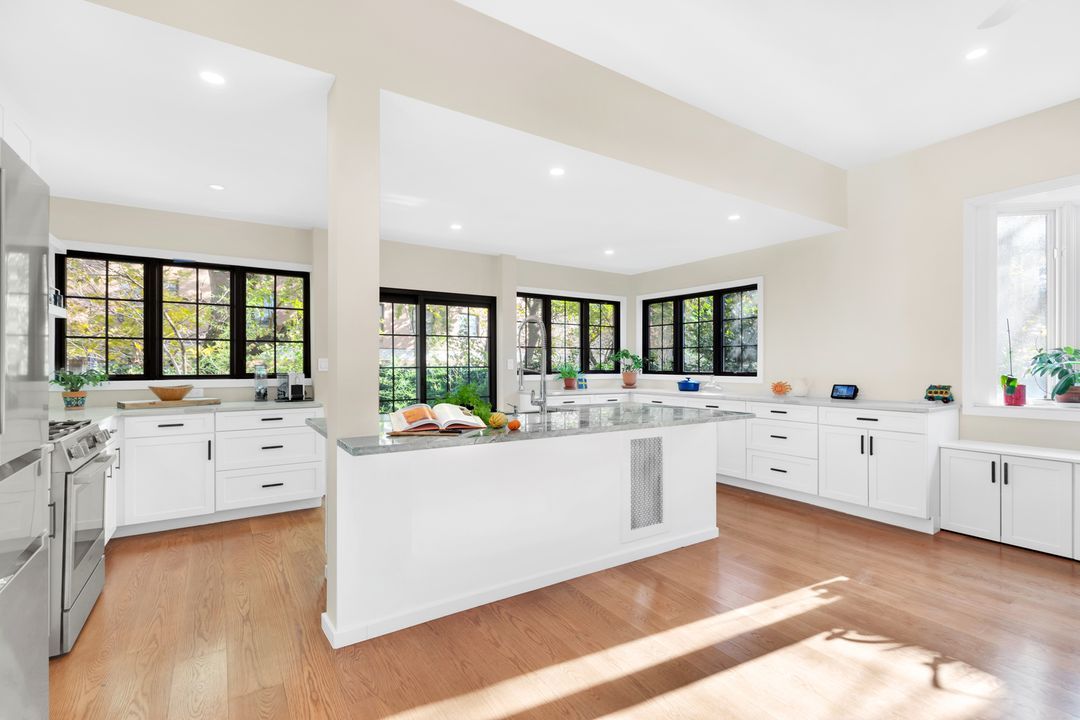 Creative HVAC & Radiator Enclosures
If your HVAC or radiator is more invasive than preferred, clever cosmetic interior architecture can help. Build around the unit with a built-in bookshelf or closet perhaps, then screen-in the unit with a sheen aluminum mesh grill for ventilation. For this Brooklyn kitchen renovation, the radiator sat directly in the center of the space, requiring us to build an island around the unit - making the most of the space and the radiator a complete afterthought. 
‍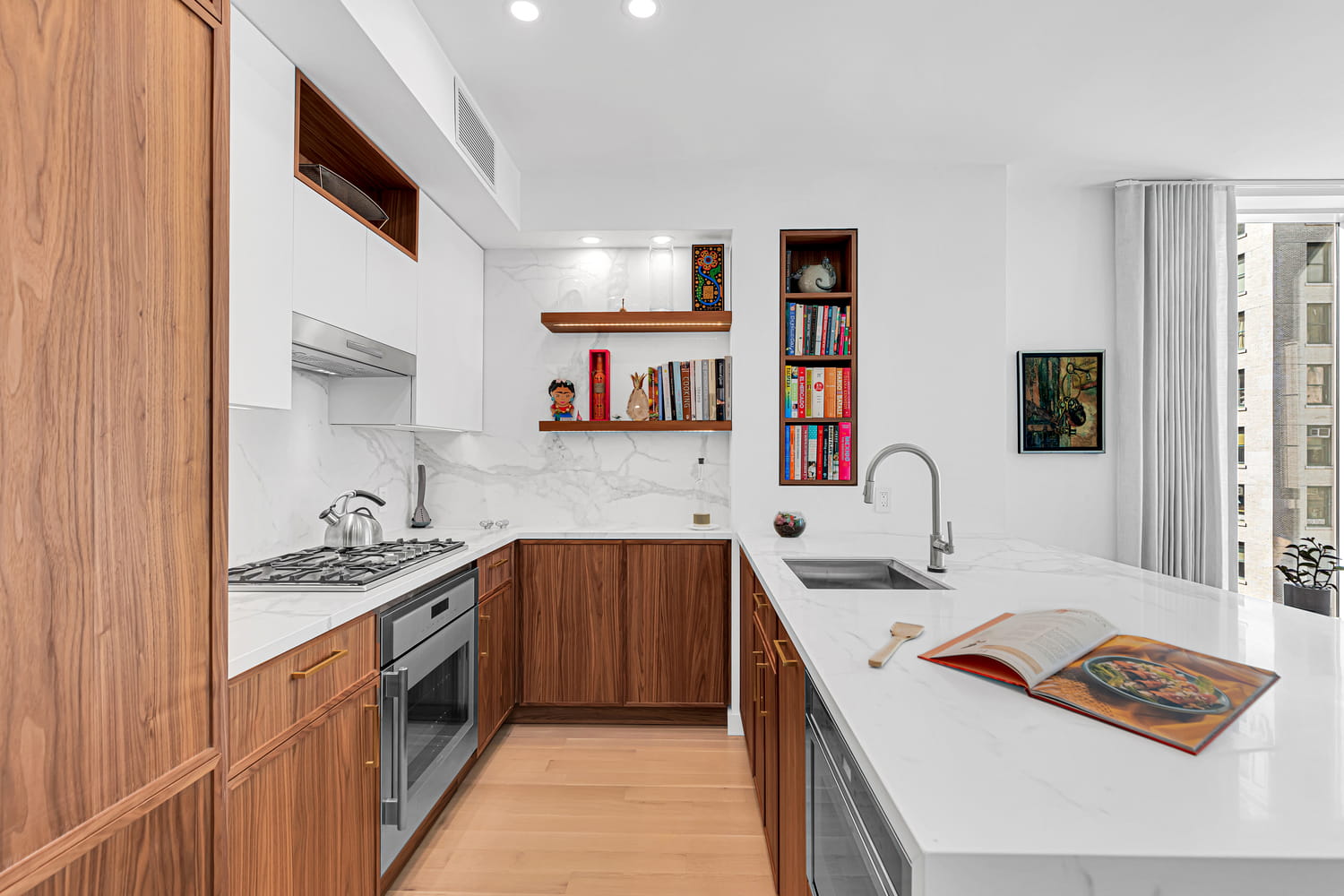 Wall Niches
Recessed wall niches are an excellent way to add depth to your interior design, whether single level or multilevel. See how we created a wall niche bookcase in this Manhattan Condo Renovation to strategically integrate a column into the kitchen layout. 
Add Architectural Interest With Gallery
If you're looking to enhance your home with a renovation that includes timely interior architecture updates, consider Gallery. As a full-service design-build firm in New York City, Gallery handles loft, condo/co-op, townhome/brownstone and pre-war apartment renovations from start to finish, driving every aspect from interior design and architectural planning to building board management and construction. Ready to renovate? Contact us for a consultation.