In the vibrant real estate landscape of Manhattan, the allure of a 3-bedroom apartment remains sky high. Now, with increased demand raising prices and reducing options, potential buyers are leaning towards renovating upon purchase more than ever to ensure they get their required square footage. In this blog, we'll delve into the intricacies of renovating a three-bedroom apartment in the heart of Manhattan, shedding light on the cost implications of buying an apartment in NYC with intent to renovate and providing valuable insights for those embarking on this exciting journey of transforming their expansive living space into a personalized haven.
Gut Renovation Or Moderate Remodel? 
No matter the square footage, the central cost factor in renovating a Manhattan apartment hinges on the extent of work needed and the existing conditions of the space. If the architectural plan calls for expanding rooms and reconfiguring the layout, a comprehensive gut renovation becomes necessary. This entails extra expenses for increased labor, disposal of materials, revamping outdated framing and MEP systems (mechanical, electrical, and plumbing), as well as accommodating living expenses elsewhere during the renovation. Conversely, if the project leans towards cosmetic improvements with fewer structural changes, a simpler renovation or remodel will suffice, resulting in lower costs.
‍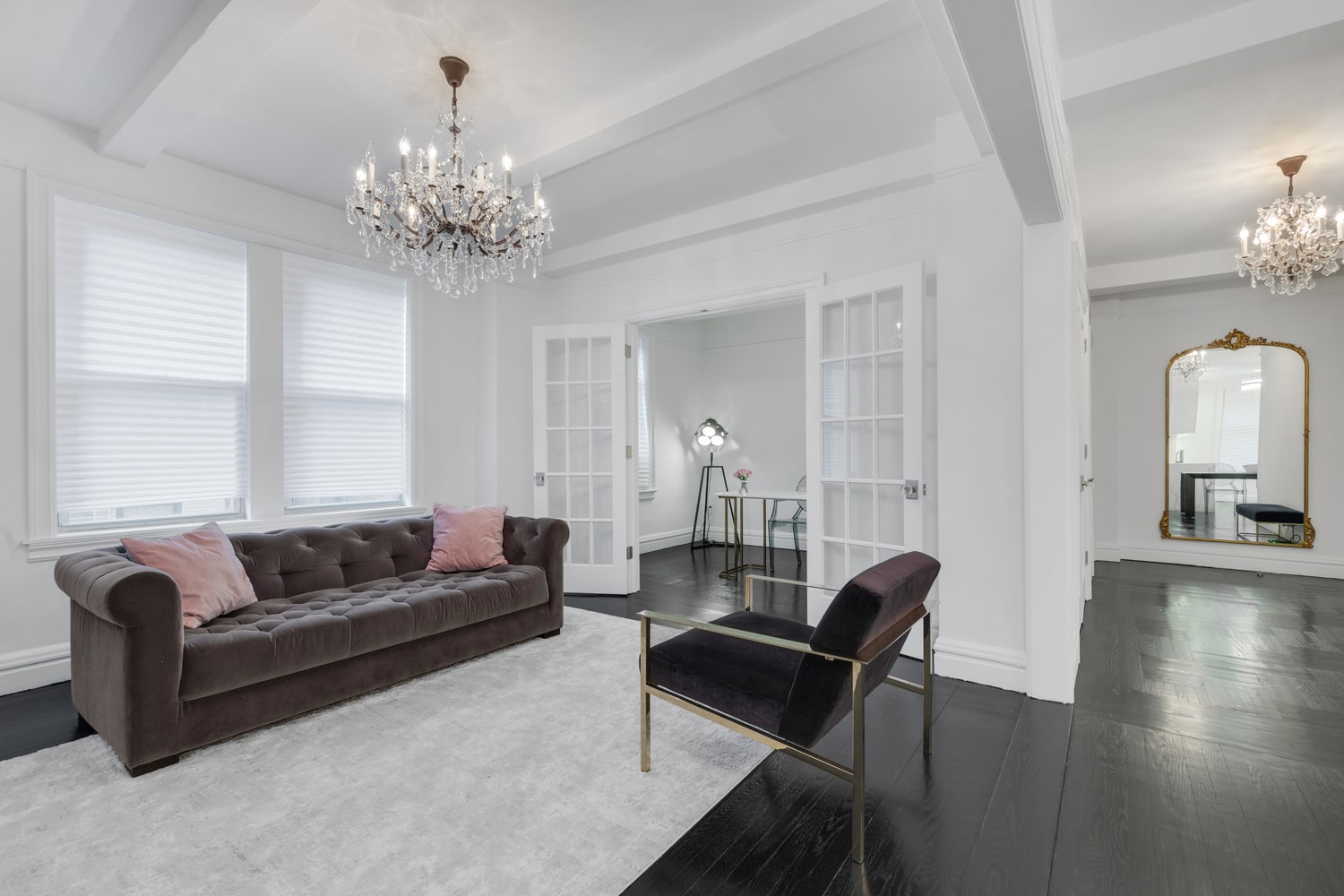 ‍
Average Costs Of A Three Bedroom Apartment Remodel
The average cost for an apartment renovation in Manhattan is $250-350 per square foot (including labor and mid-range materials), while more complex gut renovations run around $400 to $500 per square foot and all the way to $600 to 800 per square foot in all custom, ultra luxury renovations. Since the average size of a three bedroom NYC apartment is around 1,200 and 1,800 feet, expect to pay around $450,000 to $750,00 total to remodel the full space (three bedrooms, three baths, kitchen, living area) with mid-range to upper-mid tier finishes via a full-service design-build contractor. 
Commonly Added Costs & Expenses Of A Two Bedroom Apartment Renovation
Since a significant number of Manhattan's buildings were built nearly a century ago, renovating older apartments frequently brings unexpected challenges and additional expenses. As a full-service design-build firm in New York City, we conduct comprehensive assessments during the initial planning phase, evaluating factors such as asbestos presence, electrical demands, and concealed structural, plumbing, and electrical components. With these insights in hand, we provide clients with a clear picture of their site conditions and alternatives, followed by cost estimates for various potential approaches. For additional details, you can refer to our article on Common Surprises When Renovating A NYC Apartment. 
‍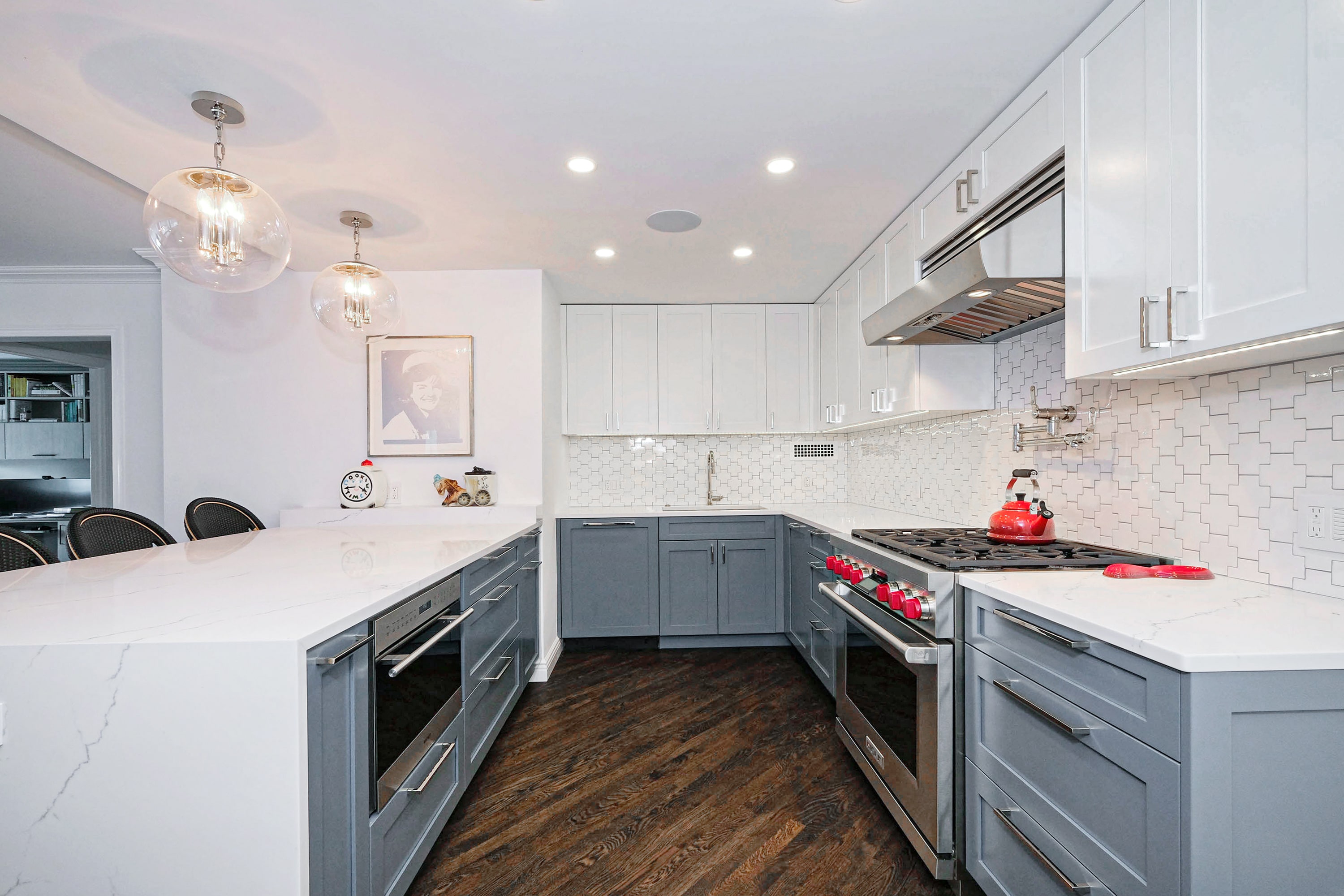 ‍
Cost Breakdown: Additional Cost Variables To Consider
While the cost estimate above provides a strong ballpark range for renovating a 3-bedroom apartment in Manhattan, the following specifics are the most common cost variables to consider.
Flooring Updates
Renovating flooring in an expansive 3-bedroom Manhattan apartment can entail a significant range of costs depending on various factors. Beyond labor, the costs associated with a flooring renovation typically involve material quality and the potential removal of the existing flooring. Flooring materials such as hardwood, engineered wood, or high-quality tiles can be relatively expensive, ranging anywhere between $8 to over $40 per square foot. Additionally, the size of the apartment, the complexity of the flooring design or pattern, and any necessary preparatory work can further impact the overall cost. 
Lighting & Electrical Costs
When undergoing the renovation of a spacious 3-bedroom apartment in Manhattan, accounting for the expenses related to lighting is crucial for establishing both an inviting and functional living space. These lighting costs include light fixtures, wiring, installation, and potentially any electrical upgrades. High-quality, stylish fixtures that complement the apartment's design can contribute to the overall aesthetic, but they may come at a premium. Wiring and installation costs can also be significant, particularly in cases where the layout of the apartment requires additional electrical work. 
Updating Heating and Cooling Systems
Upgrading HVAC systems to ensure optimal comfort and energy efficiency is a crucial aspect of a renovation. This may involve replacing outdated equipment, installing zoning systems, or implementing smart thermostats. Costs will vary depending on the size of the space and the complexity of the system upgrades.
Obtaining Necessary Permits
Renovations in Manhattan typically require obtaining permits and complying with building regulations. Permit fees can vary depending on the scope of the project and the specific requirements of the city. Working with an experienced design-build firm can streamline this process and ensure compliance with local regulations, avoiding potential delays and penalties.
Smart Home Integration
When cost is less of a concern, you have the freedom to create a truly exceptional living experience in your Manhattan apartment. Incorporate cutting-edge smart home automation systems that seamlessly integrate technology into your luxurious space. Control lighting, audiovisual systems, climate control, and security features with the touch of a button, enhancing convenience and sophistication. For more information, read Renovations & Technology: 10 Smart Home Remodeling Ideas.
‍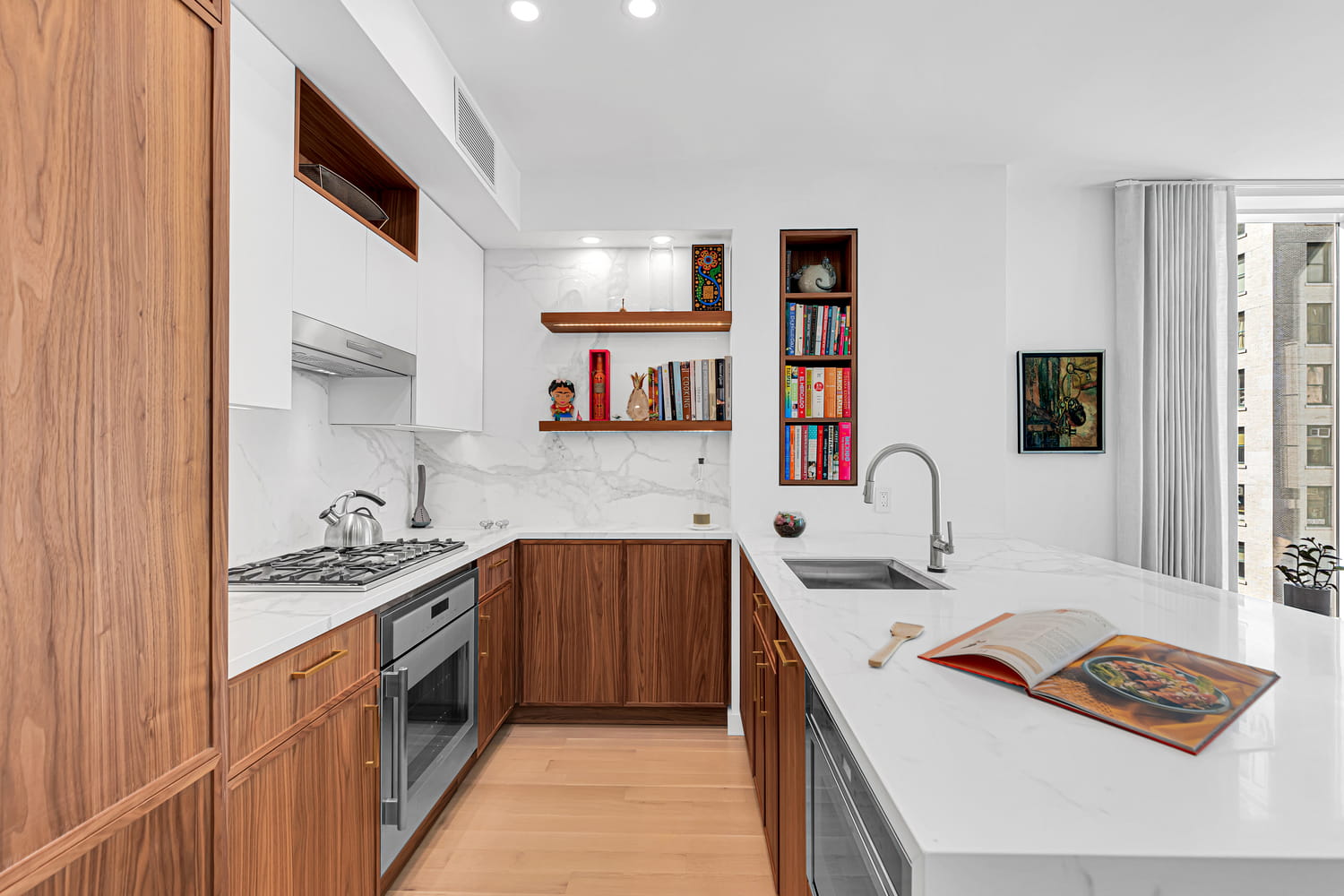 Conclusion
As Manhattan's real estate landscape continues to evolve, the decision to renovate a three-bedroom apartment comes with various cost considerations. Navigating the intricate mix of materials, scale, and unexpected challenges empowers individuals to embark on their long-anticipated renovation armed with insights that ensure a well-informed and financially sound decision.
Considering a 3 bedroom apartment renovation in Manhattan? We are experienced apartment renovation contractors in New York City with an end-to-end approach and expertise to drive all aspects of your Manhattan home renovation, from interior design and architectural planning to building board management and construction - all within one comprehensive price-point. Ready to renovate? Contact us for a consultation and find out why our full-service design-build approach makes most sense when choosing a home renovation contractor in NYC.