When done right, a renovation in NYC can offer both tangible and intangible rewards. The process can also be costly, time-consuming, and stressful, made more so by the fact you'll be putting your home in the hands of contributors like contractors, designers, and architects.
When mishandled, the whole process can be unnerving. In fact, in a KPMG survey, 69 percent of those who had recent renovations named poor contractor performance as the biggest reason for their failed projects.
If you're working with a skilled, experienced, and honest team, your long-anticipated home renovation doesn't have to be a roller-coaster ride. When determining the qualities of a good contractor and their qualifications, consider not only their formal credentials but also their core people skills. After all, home renovation is a people business, and surrounding yourself with the most qualified people possible is a good way to ensure success.
Establish Dialogue With Your Home Renovation Contractor
Home renovations can take anywhere from weeks to months. If you remain in your home, you'll practically be living with your contractor, so having strong rapport with whomever you partner with will help alleviate stress.
Another KPMG data point states that 82 percent of clients want to collaborate more with their contractors. If you have trouble communicating with your contractor the first time you meet, the partnership likely won't get easier as the project continues.
Beyond strong communication, be confident that your contractor can deal with setbacks. For example, you might have to fix old "handyman specials," fortify old framework, remove asbestos, and rework any electric or plumbing infrastructure. A good contractor explains these factors, researches the property's history, asks questions, and provides answers to set expectations.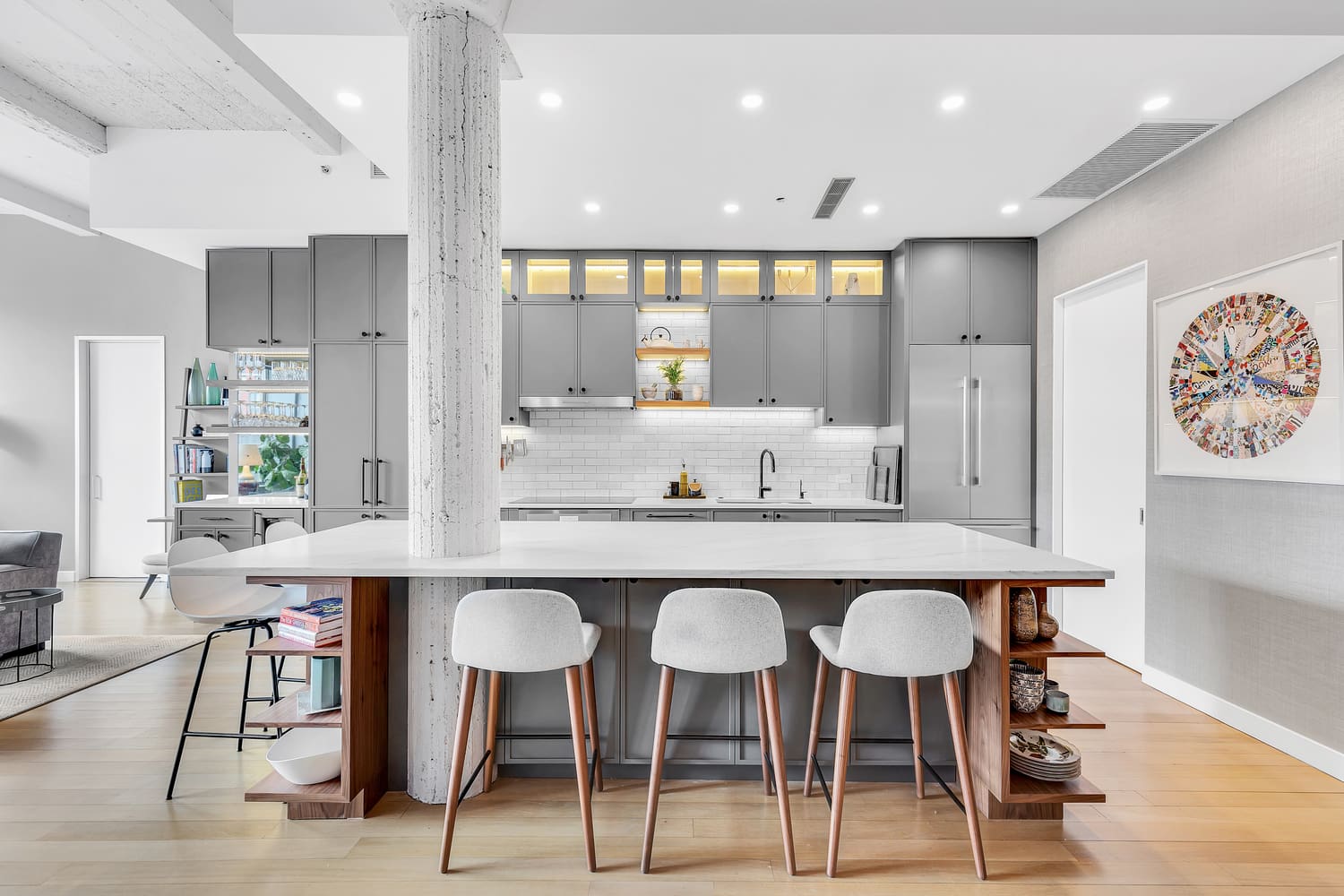 What Makes a Good Renovation Contractor?
Knowing how to find a reliable general renovation contractor can be tricky for anyone who's new to the process. Fortunately, spotting the qualities of a good contractor before you entrust them with renovating your home comes down to the following positive traits:
1. They Ask More and Speak Less
Many contractors tend to toot their own horn at first, trying to sell themselves. However, the best contractors showcase their expertise by listening to your needs, concerns, and questions, and they speak only to give information rather than promote themselves further.
One of the telltale signs of a bad contractor is someone who spends more time talking about their accomplishments than plans for your space. They aren't really listening to what you want out of your renovation. You might catch them glossing over your questions and concerns or turning the conversation more toward their own strengths. To avoid clashing later, partner with someone who wants to bring your vision to life.
2. Acts More Like A Consultant
By focusing more on your goals and how to achieve them, good general contractors are more like consultants when discussing your project. In the beginning, they can't offer an accurate estimate if they don't know as much about you and the project as possible. As fact finding continues, they should be open and honest about challenges and how best to address them.
Watch for contractors who write off your suggestions from the start. Not every one of your specific goals may be doable, but your contractor should push back only when necessary and be able to offer easier and more affordable alternatives. Good contractors won't let pride stand in the way of making sure they're well-equipped to complete your project the way you want.
3. Always On Time
Once your home renovation project starts, you will encounter unexpected hiccups and challenges. Your schedule and budget will already be stretched, and every time your contractor isn't on time, each will be stretched even further.
That doesn't mean you should hold one or two delays against your contractor, especially if they notified you in advance and had a good reason. However, a contractor who always seems to be late (despite having an excuse) or who has a history of delayed projects because of tardiness won't bode well for your project's success.
You need a good renovation contractor to complete your renovation project on time, on a budget, and on point. The best way to find a good contractor is to pay close attention not just to their qualifications, but also the quality of their person and their dedication to your vision.
‍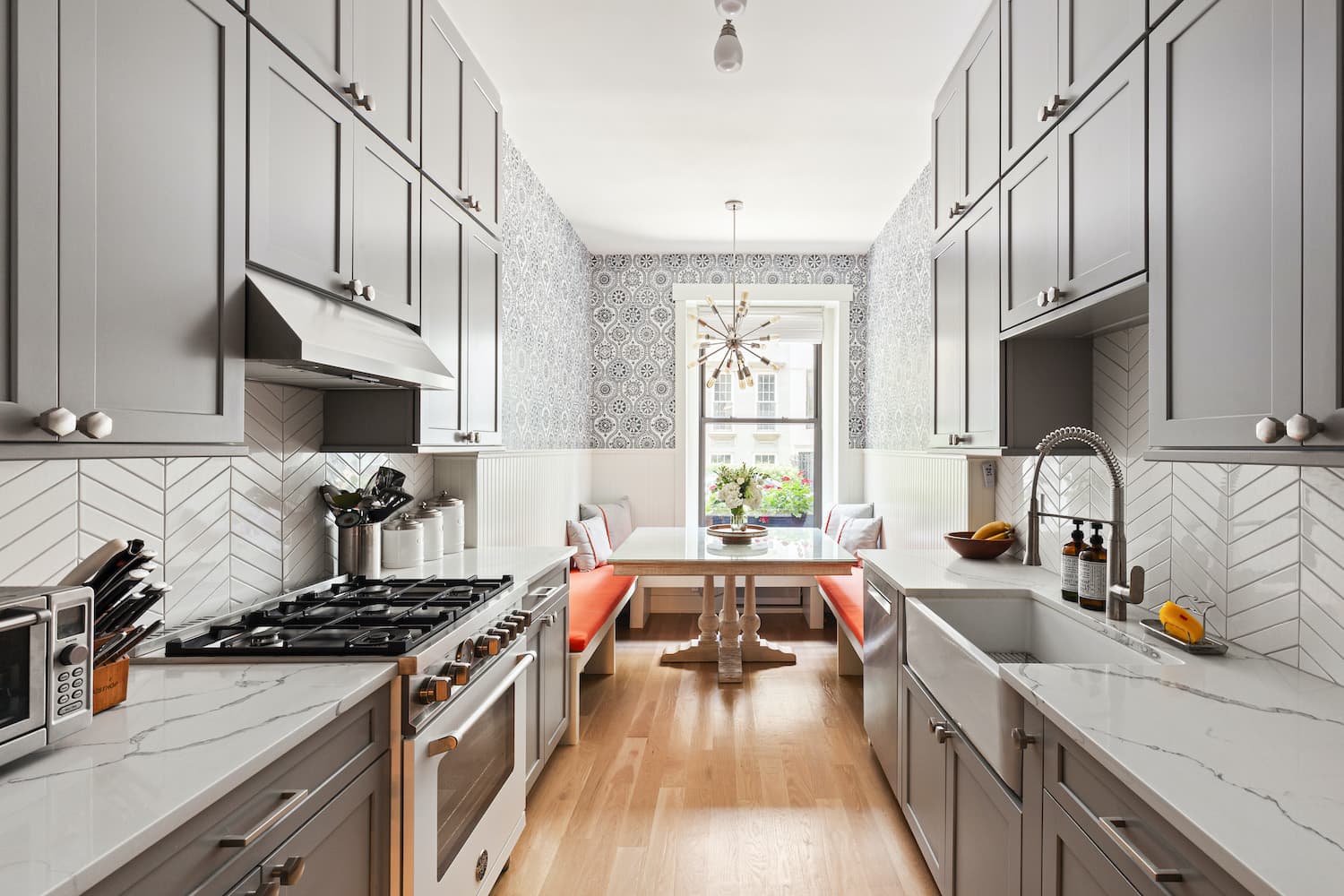 ‍
3. An All-Inclusive Approach To NYC Renovations
Not every contractor can deliver a big picture, full-scope approach to NYC renovations. In fact, some only do the construction itself. There are two types of contractors - design-build and the more traditional design-bid-build approach. At their core, the main difference between design-build vs design-bid-build contractors is that design-build offers a full-service, all-inclusive renovation package for homeowners who value a partner with one main point of contact to oversee the entire process, whereas a design-bid-build contractor delivers a more piecemeal approach that allows the homeowner to choose their own architects, designers, inspectors, etc. 
When considering architectural services, consider that while an architect may draw up plans and do all design work, they almost always bid out those plans to multiple contractors - then charge 20% of the project price to manage. An all-inclusive design-build firm contractor includes all architectural services as part of their full-scope bottom line. Read more about The Pros And Cons Of Design-build Vs. Architectural Firms. 
5. An All-Inclusive Approach To NYC Renovations
Sure, most contractors can perform demolitions and lay faux wood flooring. However, do they have experience tailored towards the necessities of perfecting century-old pre-war brownstones or combining apartments in a building with an extremely stringent co-op board? A truly reliable contractor in NYC should be seasoned enough to navigate the many unique and often complex requirements associated with residential renovations in New York City, opposed to only generalized work performed for common renovations
6. Set Full Cost Expectations 
Aside from completing the work on time and with competence, a trustworthy contractor should also account for all costs associated with the renovation project and make an effort to communicate anticipated budget and expenses in full, before ever requiring a signature. 
They should also not be afraid to upsell above and beyond opportunities when appropriate, encouraging the best usage of your space at all costs.
7. Licensed, Insured, and Properly Certified
Every reputable contractor in NYC is properly certified, licensed and insured. For example, Gallery is fully licensed with the New York City Department of Consumer Affairs and the New York City Department of Buildings. We also carry lead-safe and Occupational Safety and Health Administration certifications, as well as all other necessary certifications. Finally, we carry insurance that's significantly higher than the required limits ($5 million in general liability, $1 million in workers' compensation, and $3 million in auto).
Home Renovation Contractor In New York City
Thinking about renovating your NYC apartment, loft, brownstone, or condo? As a full-service design-build firm in New York City, Gallery handles home renovations from start to finish, driving all aspects of a client's project from interior design and architectural planning to building board management and demolition plus construction. Ready to get started? Contact us to set-up your initial consultation and see why our New York City apartment renovation and remodeling services make most sense when choosing a home renovation contractor in Manhattan or Brooklyn.