Planning an apartment renovation in NYC is often a lengthy process, but the journey doesn't have to be complicated. Practical plans and talent are crucial to a streamlined and stress-free home transformation, so naturally someone starting the process should seek a reliable and trustworthy renovation partner to help guide the process. The question is - which route is ideal? As a full-service design-build firm in New York City, we stand behind our end-to-end approach to home renovations for the following reasons. 
At A Glance: Why Choose a Design-Build Firm? 
Design-Bid Firm Vs Design-Bid-Build Firm
At their core, design-build firms offer a full-service, all-inclusive renovation package for clients who value a partner with one main point of contact to oversee the entire process. Alternatively, a design-bid-build firm delivers a more piecemeal approach that allows for more flexibility, but essentially makes the client a project manager. Read a full breakdown of the two approaches via Design-Build vs Design-Bid-Build: What's The Difference? 
Design-Build Firm Vs Architect 
When doing a full home renovation, especially one involving multiple rooms or an entire home, the traditional approach has always been to hire an architect, who draws up plans and does all the design work. They then bid out those plans to multiple contractors. The architect will act as your agent, managing project construction too. This does not come without fees, as architects typically charge 20% of the project price. 
Design-build firms, on the other hand, offer a similar approach - without having to bid out plans to multiple contractors AND without the added 20% architects charge. With a design-build firm like Gallery, everything is done in-house. Our architect draws up the plans while the design team handles the space planning, finish and fixture component of the project, then our team does the actual build and construction - all overseen by our in-house project manager and construction manager, who ensure all finer points meet the customer's specific expectations. We design your project, and then we build your project. 
Read a full breakdown of the two approaches via The Pros And Cons Of Design-build Vs. Architectural Firms.
Advantages and Disadvantages of a Design-Build Firm
As a design-build firm ourselves, we favor the full-service approach. However, not every renovation requires the all-inclusive nature of a true design-build firm. Let's review the advantages and disadvantages of using a design-build firm in NYC. 
‍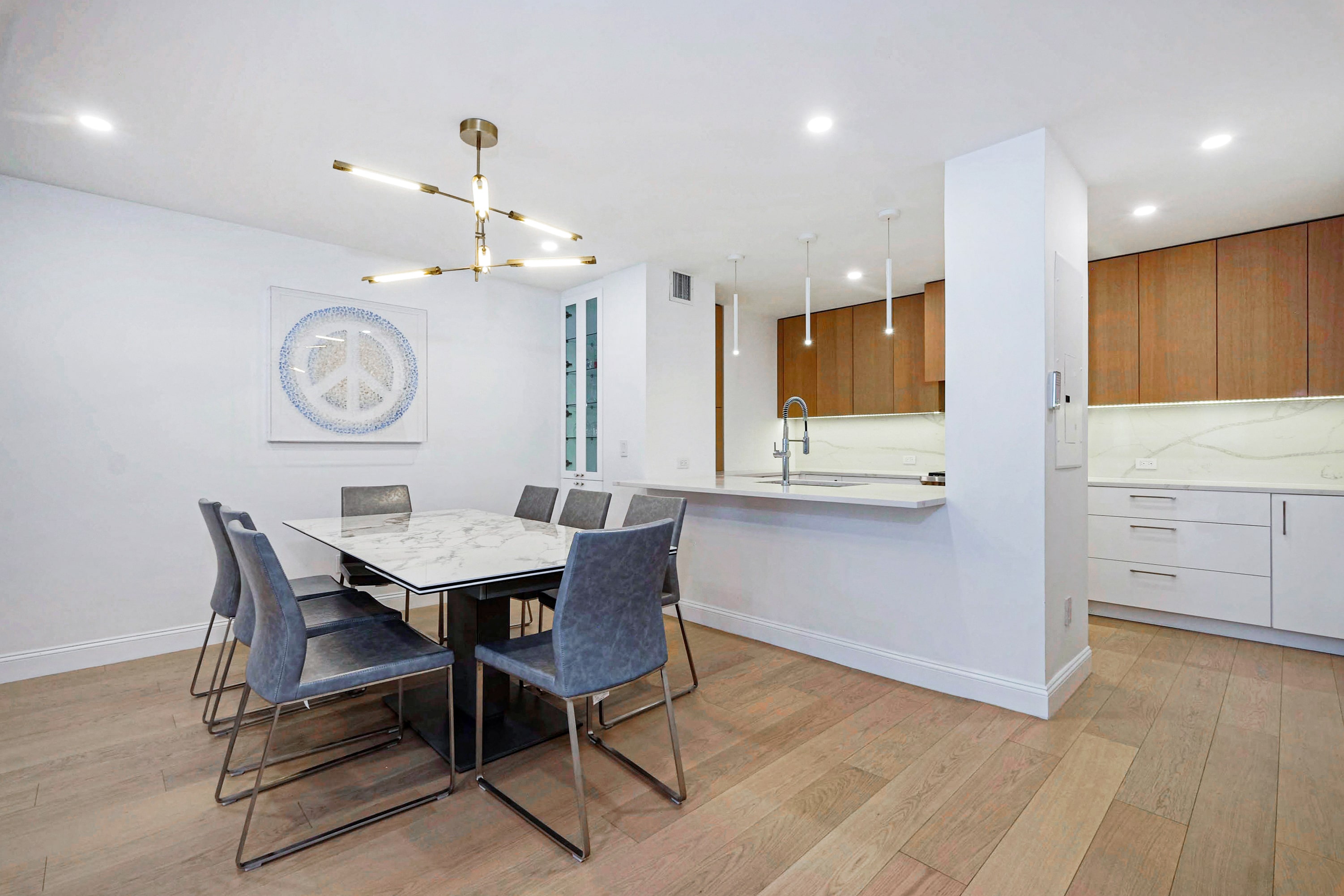 ‍
Advantages of a Design-Build Firm
‍All Services Under One Roof
With so many moving parts during a home renovation, having effective communication is essential to a successful end result. Since design-build firms have all parties involved under one roof, communication between design and construction is seamless and the client is informed along the way with minimal inconvenience.  
Change Orders Less Likely 
With a full team of design and construction professionals experienced in the complexities of NYC renovations, design-build firms make change orders and mid-project budget adjustments less likely.
No Unexpected Hiccups When Updating Permits & Filing Legal Documents
One of the most complicated parts of renovating in NYC is handling permits and filings. Every building has a different board and often, unique building types (IE: pre-war brownstone, co-op) warrants approval from additional NYC commissions. Not only does a design-build firm like Gallery remove the insecurity of navigating those waters solo, we have existing relationships across Brooklyn and Manhattan that help us secure approvals faster. Learn more about renovation approvals and permitting in NYC.
Disadvantages of a Design-Build Firm
No Price-Shopping For Build
When hiring a design-build firm, all elements of the project are included - the designer and the build contractor. The design-build firm sets one price for the entire project, start to finish, inclusive of every nuance associated with the renovation. While convenient, that also means the construction phase cannot be bid out to multiple builders, in order to find the most competitive price. One way to deal with this is to compare numerous proposals from various firms.
Full-Service Can Cost
Not every renovation warrants a full-service design-build firm who appoints multiple people and departments to your project. If you're looking for a small renovation or minor upgrade to a single room, finding a handyman or basic general contractor is likely a better option for your price-point. 
‍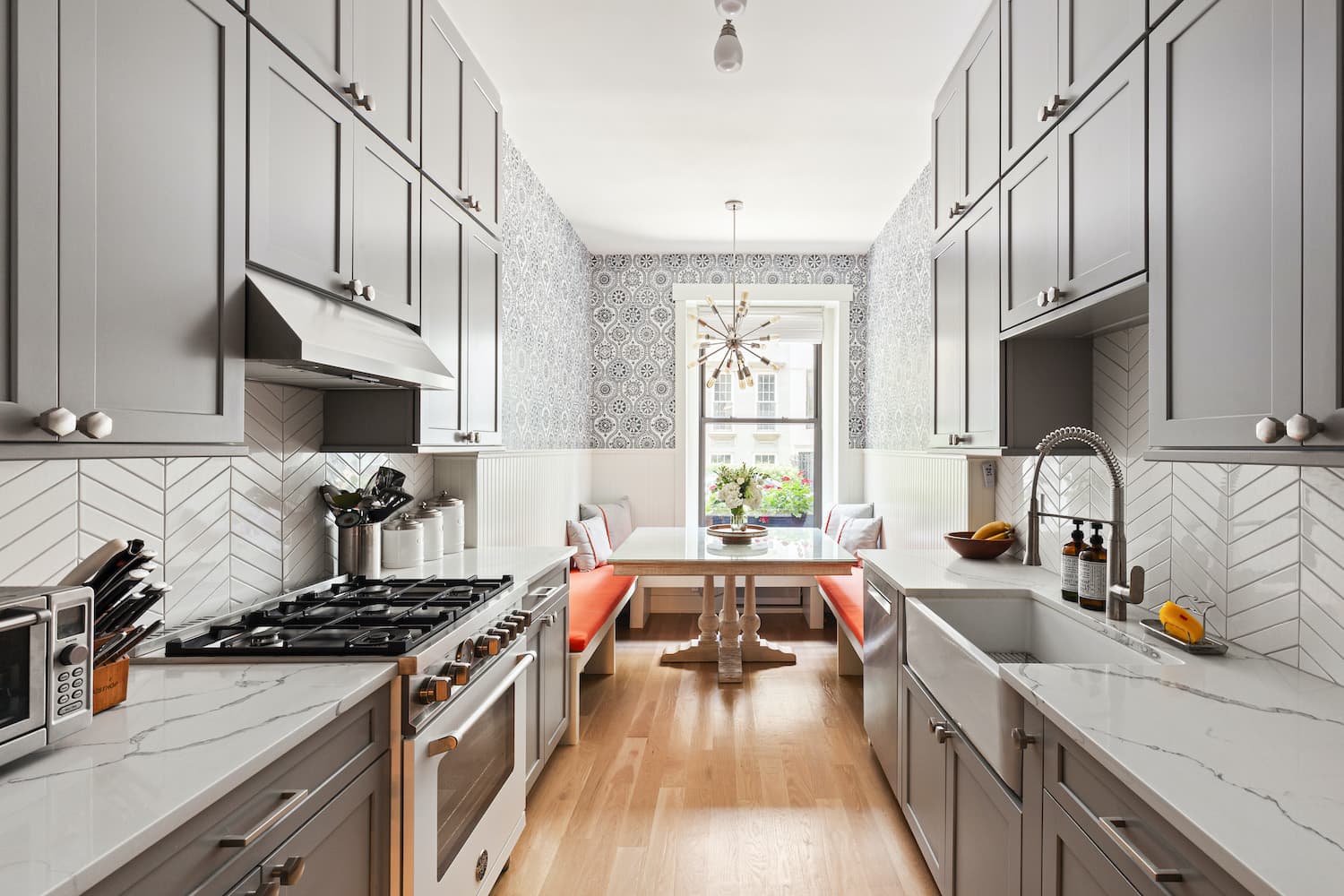 ‍
What to Look for in a Design Build-Firm 
Do They Handle The Entire Renovation?
A true design-build firm handles the entire renovation process from end to end, from architectural drafting, permits, and board approval to design, material procurement, and construction.
Do They Have Experience With Similar Renovations? 
Always ask to see a few previous renovations, especially any similar to your own. For instance, if you're renovating a pre-war brownstone, find a firm with the speciality skill-set to fulfill the potential of such a historic property. Our NYC renovation portfolio includes brownstones/townhomes, pre-war apartments, condos/co-ops and lofts.  
Are They Fully Licensed And Insured? 
A design-build firm, or any NYC contractor for that matter, should be fully licensed with the New York City Department of Consumer Affairs and the New York City Department of Buildings. They should also carry lead-safe and Occupational Safety and Health Administration certifications, as well as all other necessary certifications. Finally, the should should hold at least the legal insurance minimum ($5 million in general liability, $1 million in workers' compensation, and $3 million in auto). At Gallery, we carry insurance significantly more than the minimum, along with all required licenses and certifications. 
Do They Have Good Working Relationships With Builders Or In-House Employees To Perform All Required Work? 
When working with a design-build firm, expect an all-inclusive renovation with all parties under one roof. At Gallery, every single person working in your home, with the exception of three trades, is a Gallery KBNY employee. The only exceptions are architects, licensed plumbers, and licensed electricians. There's a very practical reason for this: These three licensed tradespeople never work as employees for contractors, as it's not economically feasible. That said, we use a handful of firms with which we have long histories, and they act as an extension of our company. 
Do They Have A Curated Onboarding And Management Process For The Project? 
In this industry, communication is just as important as design and design-build firms are only as strong as their client management process. Make sure any renovation firm or builder being vetted confirms what level of communication should be expected throughout the process. 
At Gallery, not only do we offer two direct points of contact on every job, we also provide access to our JobTracker app. This provides daily updates, easy material selections, quick payments and more, at the touch of a button. 
How Would You Approach This Renovation In Your Own Home?
Reputable design-build firms in New York City possess the skill of balancing cost and quality, which gives them the ability to provide valuable advice regarding materials, layout options, and more. If you're too focused on cost, even the best renovation contractors will be limited in what they can do. Mind the budget but ask your design-build firm or contractor how they would approach the project if it were in their own home and why they would make those choices. Realistically, a good partner won't wait to be asked this question; they'll give their input and advice without being prompted for it.
‍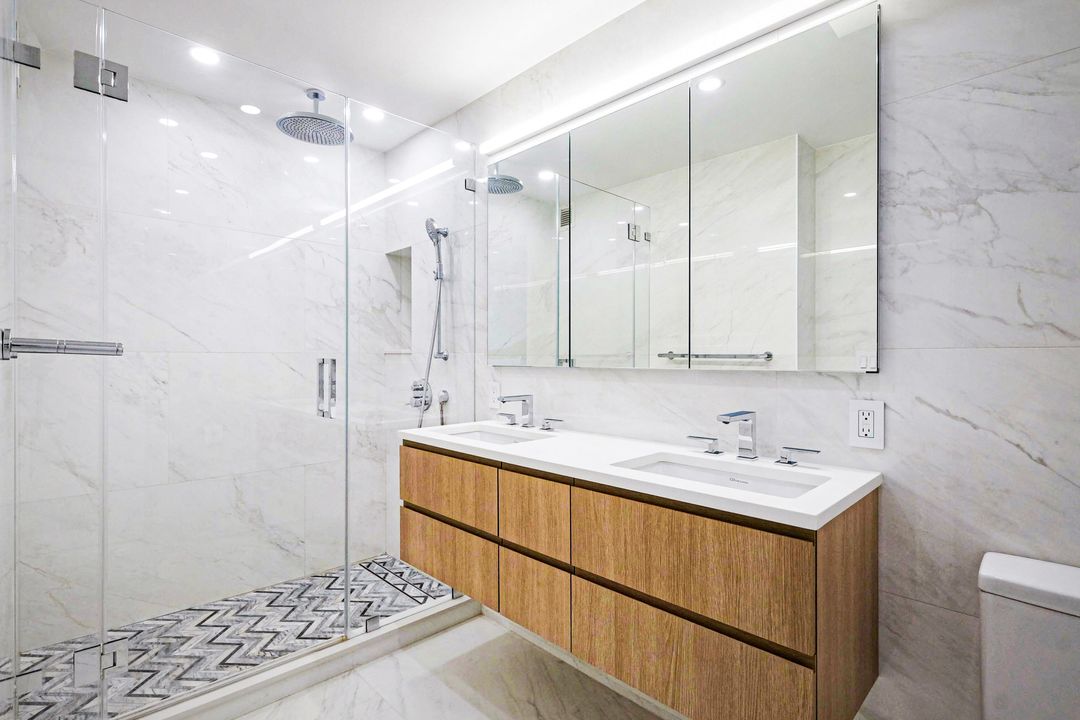 ‍
Benefits of Working with Gallery KBNY as a Design-Build Firm
Beyond offering a full-service design-build approach that removes the burden of your renovation, we work in most residential building types in Manhattan and Brooklyn, with expertise in brownstones/townhomes, condos/co-ops, pre-war apartments and lofts. To see for yourself, explore more of our work, or contact us to take the next step towards your upcoming renovation goals.