Gut Renovation vs. Other Renovation Types in NYC: The Pros and Cons
If you're a homeowner or potential buyer in New York City, renovating your property can be both an exciting and daunting endeavor. With numerous renovation options available, it's crucial to select the right type of renovation that aligns with your property's needs, your design vision and ultimately, your budget. In this article, we'll be focusing on a comparison between gut renovations and other renovation types, exploring the pros and cons of gut renovations in NYC, and reviewing factors that can help you make an informed decision for your next renovation.
Defining Gut Renovation
In a compact city such as New York, where space is often limited and historic buildings abound, gut renovations are a popular choice for property owners looking to breathe new life into their lofts, townhomes or pre-war apartments. A gut renovation entails stripping a property down to its bare structural elements and then rebuilding from scratch. This extensive process involves removing all existing fixtures, finishes, and non-load-bearing walls, essentially starting with a blank canvas. For more information, dig into our extensive breakdown of Gut Renovations In New York City 101. 
Keep in mind, gut renovations in NYC require careful planning and consideration, as they are complex and time-consuming. Beyond the formal work required as part of the comprehensive rebuild, gut renovations involve obtaining permits and complying with strict building codes and regulations specific to the city - each coming with their own variable red tape. However, for those seeking to maximize the potential of their property and create a space that aligns with their dream home scenario, a gut renovation becomes a rewarding investment that will breathe new life into their cherished NYC property.
‍
‍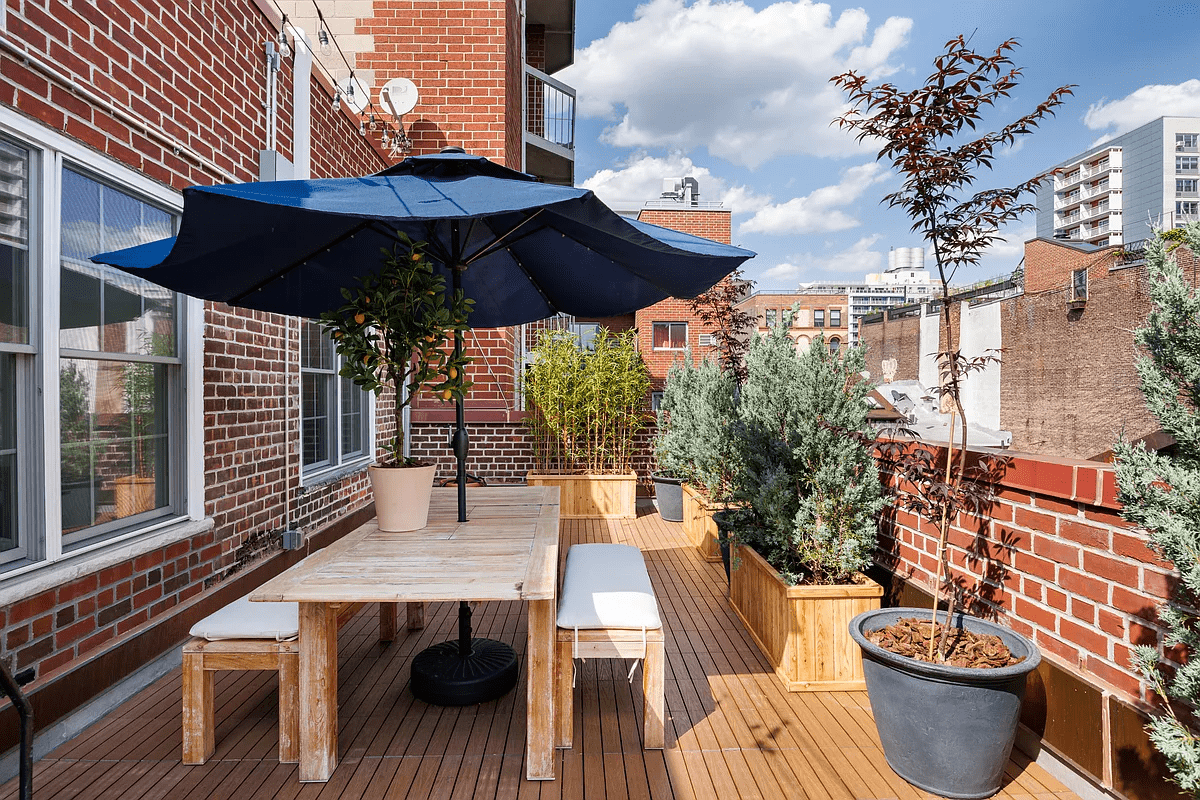 ‍
Advantages of Gut Renovations
Gut renovations offer numerous benefits for property owners in New York City, making them a popular choice for Big Apple dwellers seeking a truly transformative home experience. Here are some of the advantages that come with opting for a gut renovation in NYC: 
Updating Dated Foundations
Many older properties in NYC come with design elements and infrastructure that are no longer functional or desirable by today's standards. By opting for a gut renovation, you can remove these outdated elements and replace them with modern amenities, energy-efficient systems, and contemporary designs that better suit your needs and lifestyle.
Increased Property Value
Gut renovations can significantly increase the value of a property in NYC. By modernizing and upgrading the space, gut renovations improve your home's infrastructure, such as electrical and plumbing systems, which enhances the functionality, safety, and overall appeal of the property. This increased value can provide a substantial return on investment in the long run. For a real life example of just how much a renovation can increase a property's value, read Cost Comparison: Buying A Turnkey Apartment Vs Renovating A Fixer Upper In Manhattan. 
Modern Functionality & Amenities
Gut renovations enable property owners to incorporate modern amenities and functional features that may have been lacking in the original space. Whether that means adding an open-concept layout, creating additional storage, or integrating smart home technology, a gut renovation allows for the integration of contemporary conveniences that enhance daily living and increase the property's desirability.
Enhanced Energy Efficiency 
Older properties in NYC may not meet modern energy efficiency standards. During a gut renovation, property owners can incorporate energy-efficient technologies and materials, such as insulation, windows, appliances, and HVAC systems. These upgrades can lead to reduced energy consumption, lower utility bills, and a smaller environmental footprint. Additionally, energy-efficient features can be attractive selling points for potential buyers who value sustainability.
Total Personal Touch 
For most New Yorkers, the desire for a complete transformation often fuels the decision to pursue a gut renovation. NYC is a city that embraces innovation, and many property owners aspire to create unique, personalized spaces that reflect their vision and style. By starting from scratch, a gut renovation offers the opportunity to reimagine the entire layout and aesthetics of a property, resulting in a truly customized and one-of-a-kind space.
‍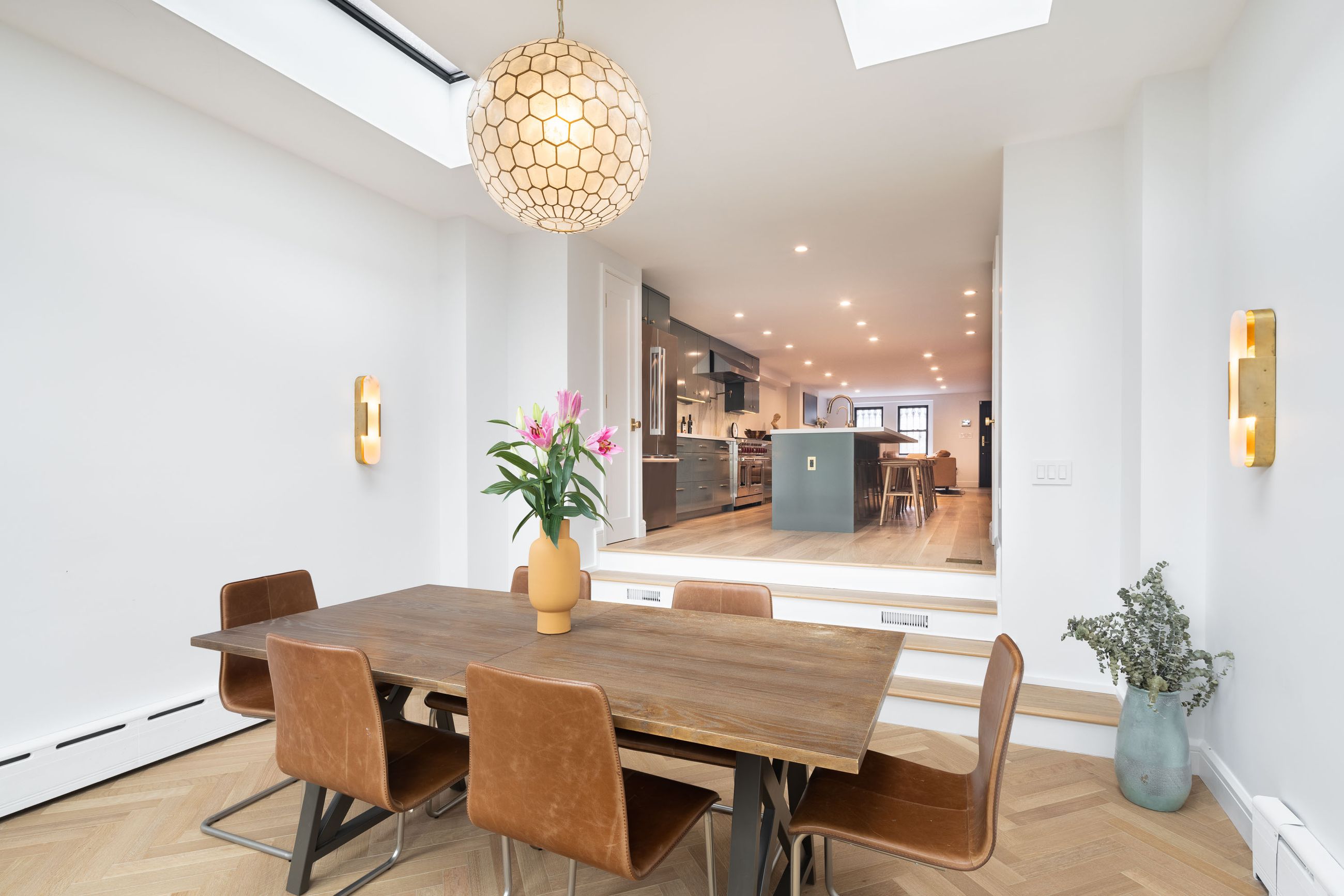 ‍
Disadvantages of Gut Renovations
While gut renovations offer numerous benefits, it's essential to consider the drawbacks before committing to this type of renovation in New York City. Understanding the potential challenges can help property owners make an informed decision. Here are some of the disadvantages associated with gut renovations:
Higher Costs
Gut renovations typically involve a complete overhaul of a property, including structural changes and the installation of new fixtures and finishes. As a result, the costs associated with gut renovations tend to be higher compared to other types of renovations. Property owners should carefully evaluate their budget and ensure they have the financial resources to cover the expenses involved in a gut renovation. For more information on gut renovation costs in NYC, read What Goes Into the Cost of a Complete Gut Renovation in NYC?
Longer Timeframes 
Given the extensive nature of gut renovations, they often require more time to complete than other renovation types. The process of stripping the property down to its structural elements and rebuilding from scratch can be time-consuming. Property owners should be prepared for potential delays and factor in additional time for unforeseen complications that may arise during the renovation process.
Complications with Building Regulations and Permits
With such strict building regulations and permitting requirements in NYC, gut renovations can be subject to additional scrutiny. Obtaining the necessary permits and ensuring compliance with local codes and regulations can be a complex process. Property owners must navigate the nuanced bureaucratic landscape carefully to avoid potential complications or delays.
Given these potential complications, it is advisable for property owners in NYC to work with a reputable design-build firm specializing in gut renovations. Design-build firms, such as Gallery KBNY, can provide comprehensive services that encompass both the design and construction phases of the project. They have experience working with local regulations and permitting processes, which helps streamline the renovation journey and minimize potential headaches.
By collaborating with a design-build firm, property owners benefit from professional guidance, expertise, and a seamless integration of design and construction services. Design-build firms can help manage the project timeline, coordinate with subcontractors, and ensure compliance with building regulations, alleviating some of the stress associated with gut renovations.
‍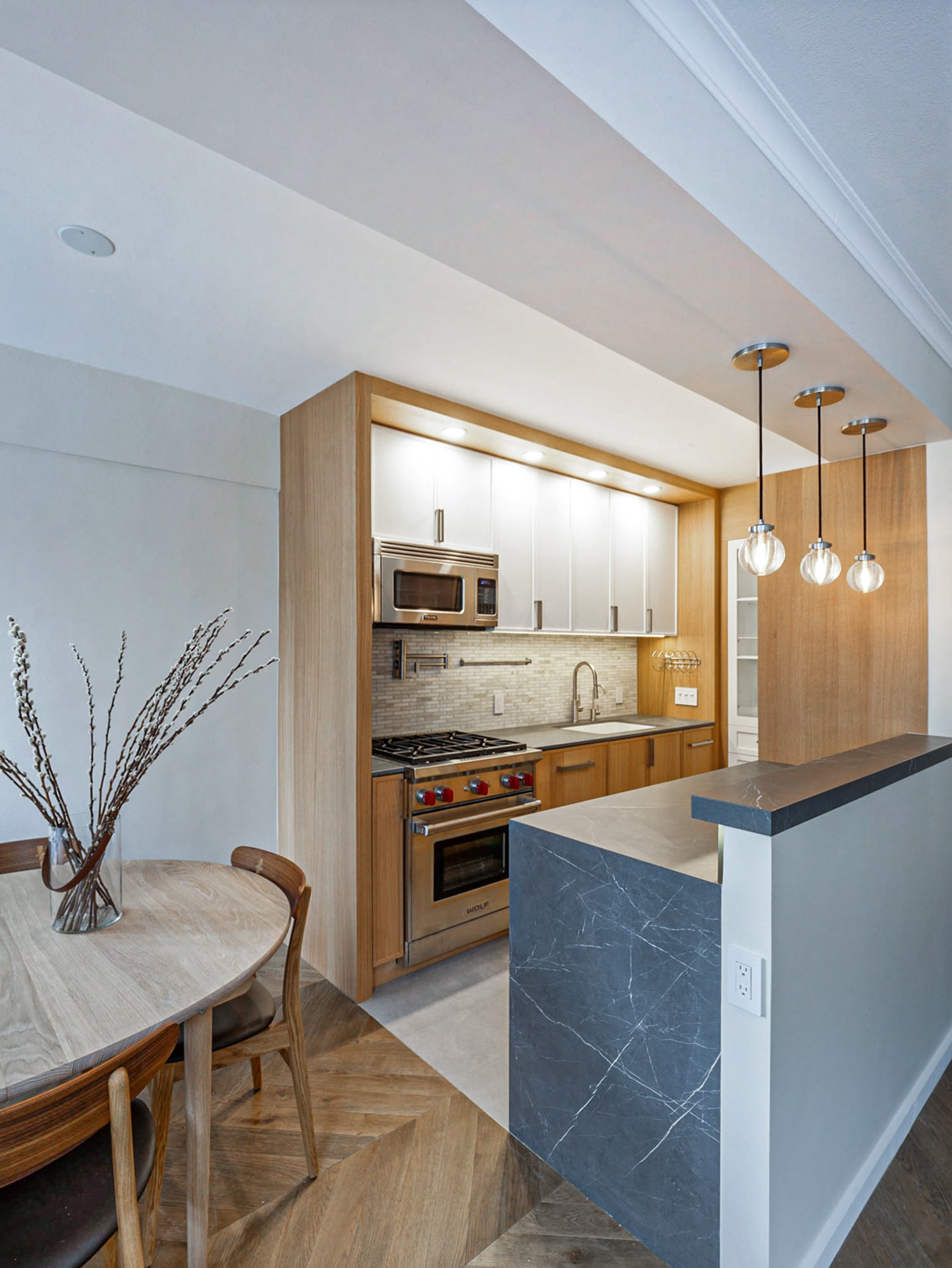 ‍
Other Renovation Types and Their Pros and Cons
In addition to gut renovations, there are several other types of renovations that property owners in New York City can consider. These include cosmetic updates, functional upgrades, and structural improvements. Each type of renovation offers its own set of advantages and disadvantages, and understanding them can help property owners make informed decisions based on their specific goals and constraints.
Cosmetic Updates
Cosmetic updates focus on enhancing the aesthetic appeal of a property without making major structural changes. This may involve repainting walls, updating flooring, replacing fixtures, and refreshing the overall look and feel of the space. Cosmetic updates are typically more cost-effective and have shorter timeframes compared to gut renovations. However, they may not address underlying functional or structural issues, and the return on investment may vary depending on the extent of the updates and the market demand for cosmetic enhancements.
Functional Renovations
Functional upgrades concentrate on improving the functionality and efficiency of a property without altering its structural elements. Examples of functional upgrades include kitchen and bathroom remodels, HVAC system replacements, and electrical or plumbing updates. These upgrades aim to enhance daily living and potentially increase property value. While functional upgrades may require a moderate investment, they generally have shorter timeframes compared to gut renovations. However, property owners should carefully consider the potential ROI and ensure the upgrades align with long-term goals.
Structural Improvements
Structural improvements involve modifying or strengthening the structural elements of a property to improve stability, expand space, or accommodate new features. This type of renovation may include adding or removing walls, expanding rooms, or altering the layout to optimize the use of space. Structural improvements can significantly impact the functionality and value of a property, but they often require substantial investments and longer timeframes. When opting for structural improvements, consider the ROI, the complexity of the renovation, and consult with professionals to comply with building regulations.
‍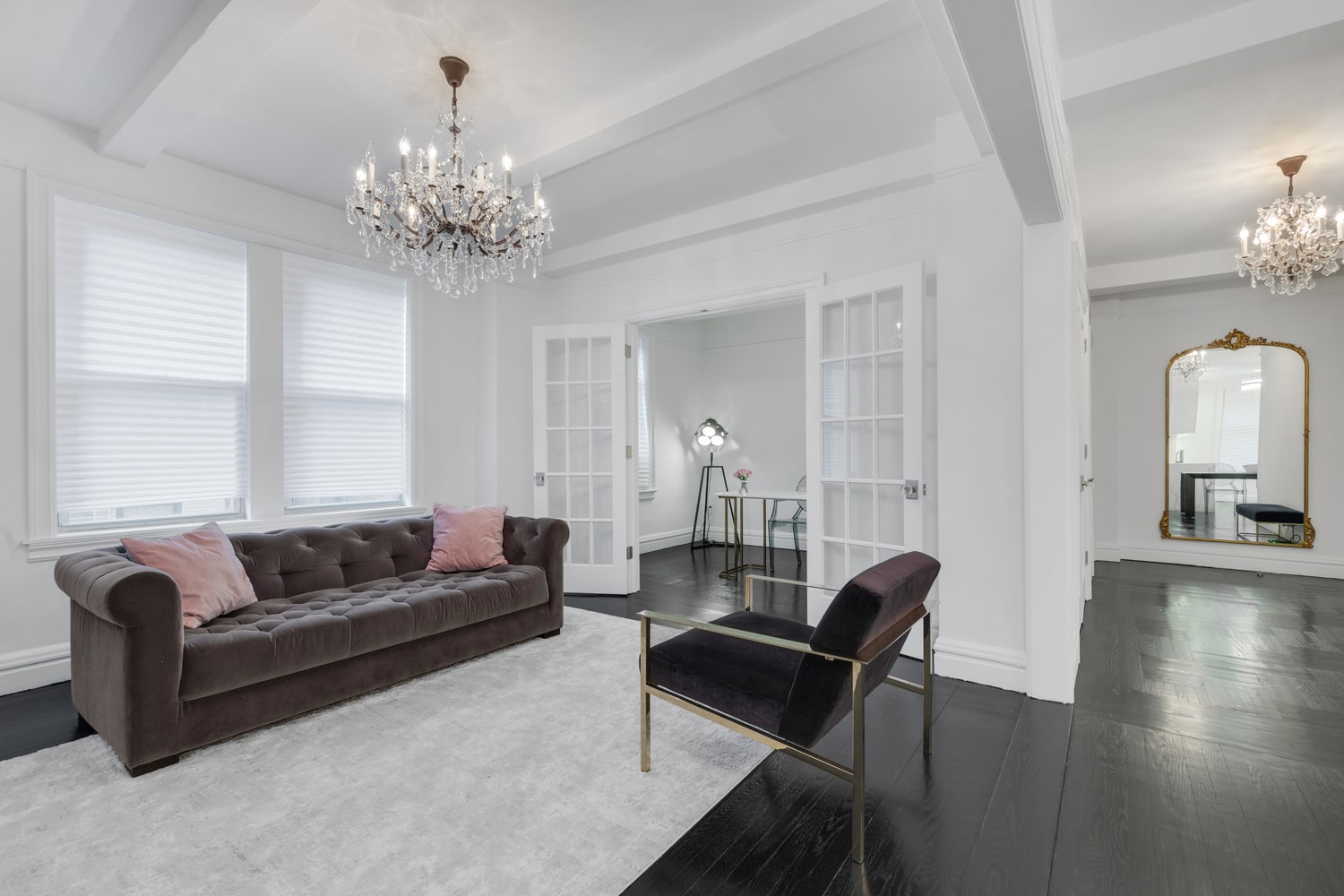 ‍
Factors to Consider When Choosing a Renovation Type in NYC
When comparing those additional renovation types to gut renovations, there are several factors to consider. Gut renovations offer the most comprehensive transformation, allowing for complete customization and the opportunity to address underlying structural issues. However, they tend to have higher costs and longer timeframes due to the extensive nature of the work. The potential ROI for gut renovations can be significant, especially when transforming a property into a more desirable and modern space.
Cosmetic updates, functional upgrades, and structural improvements can be more cost-effective and have shorter timeframes compared to gut renovations. They may address specific needs or improve specific aspects of the property while minimizing disruption. However, the impact on property value and ROI may vary depending on the extent and quality of the renovations.
Conclusion
Ultimately, the choice between renovation types depends on the goals, budget, and priorities of the property owner. Before diving into a renovation plan or purchasing a home with intent to renovate immediately, we advise consulting with professionals who can assess the property's condition, provide expert advice, and help develop a renovation plan that aligns with the desired outcomes and constraints. By carefully evaluating the advantages and disadvantages of each renovation type, property owners can make informed decisions that best suit their needs and maximize their investment.
Considering a gut renovation in NYC? View our portfolio of NYC renovation before and afters, learn more about Gallery, or simply contact us today. We are an award-winning design-build firm in New York City with a full-scale approach that includes everything from interior design and architecture services to filing permits and construction. Let us bring your dream home to life.