Renovating an apartment in NYC comes with a unique set of challenges and rewards. From navigating building regulations to optimizing limited space, there are crucial factors to consider to ensure a successful renovation. That's why having a comprehensive checklist becomes a vital tool in managing the process effectively and maximizing the potential of your apartment. 
In this blog post, we present the ultimate apartment renovation checklist—a room-by-room guide specifically tailored to the nuances of renovating in the bustling metropolis of NYC. Whether you're revitalizing a historic brownstone or modernizing a cozy city loft, this checklist will be your trusted companion, helping you tackle each step of your renovation with confidence and ensuring that no detail is overlooked. 
‍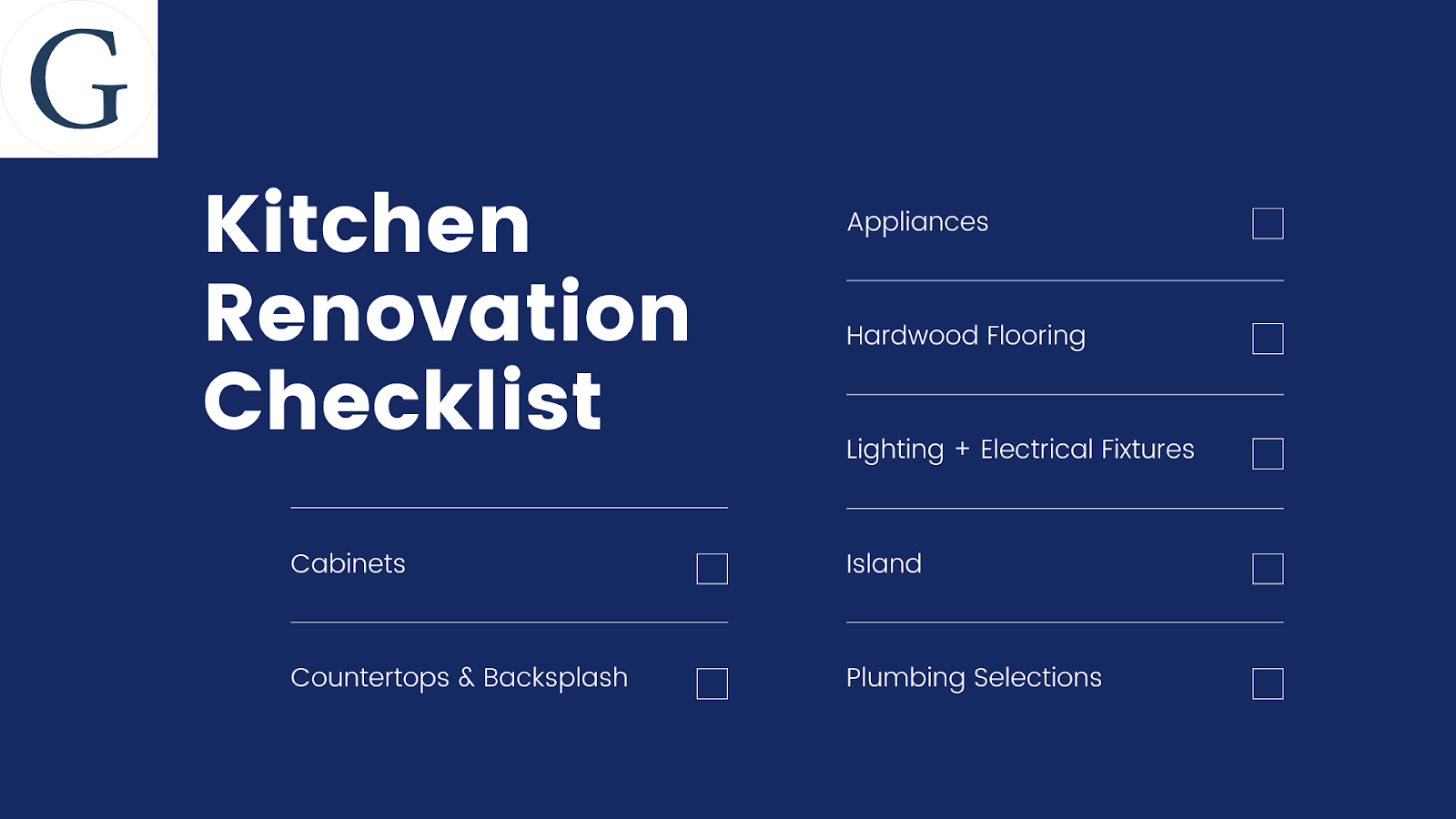 ‍
Kitchen Renovation Checklist
Cabinets
Countertops & Backsplash 
Appliances
Hardwood Flooring and/or Carpet Installation
Lighting + Electrical Fixture
Plumbing Selections
Island
Custom Carpentry (Custom Cabinets, Closet Builds, Millwork, Finish Carpentry)
Pre-War Restoration (Flooring, Framing, Moulding)
Integrated Smart Home Technology
Paint and/or Wallpaper
Tips for Kitchen Renovations in NYC
Get Creative For Surplus Storage 
Since kitchen space comes at a premium in NYC, consider utilizing vertical space with tall cabinets or adding built-in shelves and organizers to make the most of every inch. Explore innovative storage solutions such as pull-out pantry racks, under-cabinet drawers, and corner cabinets with rotating shelves.
Always Consider Your Layout 
When renovating your NYC kitchen, carefully consider the layout and flow to make cooking and dining a seamless experience. Opt for space-saving appliances, like slimline dishwashers or compact refrigerators, and prioritize functionality. Utilize multifunctional elements, such as an island that doubles as a prep area and dining table or a breakfast bar that offers additional seating.
Prioritize Long-Lasting Materials
NYC kitchens are well-known for their heavy usage, so it's essential to select materials that can stand up to the demands of daily life while maintaining a touch of luxury. Choose sturdy cabinets crafted from quality wood or laminates that offer both durability and style. Consider resilient countertop materials like quartz or granite, which not only add a touch of sophistication but also provide long-lasting durability. For more details on durable countertop options, read Countertop Materials: From Quartz To Marble And Everything In Between.
When it comes to flooring, opt for options that can withstand wear and tear, ensuring your kitchen remains both functional and visually appealing for years to come. For more on flooring, read The Facts Of Flooring. 
Liven Up The Lighting
Adequate lighting is essential for both functionality and ambiance in your NYC kitchen. Incorporate a combination of task lighting for food preparation areas, ambient lighting for overall illumination, and accent lighting to highlight design features.
Embrace Smart Tech 
Embrace the latest in kitchen tech to enhance your NYC kitchen renovation. Smart appliances, touchless faucets, and connected lighting systems can provide convenience, energy efficiency, and a modern touch to your space. For more on smart kitchen options for NYC renovations, read Renovations & Technology: 10 Smart Home Remodeling Ideas.
‍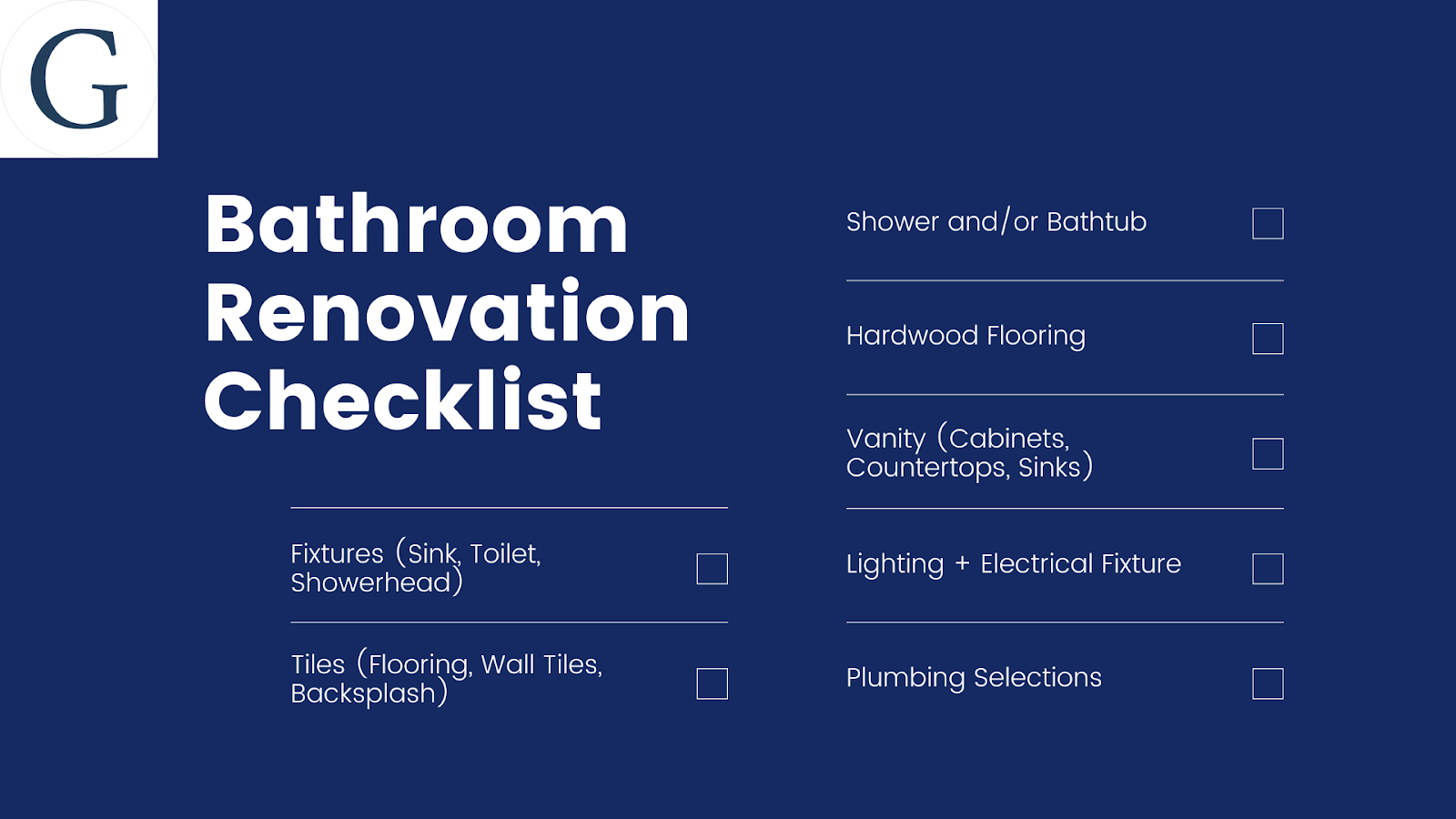 ‍
Bathroom Renovation Checklist
Fixtures (Sink, Toilet, Showerhead)
Tiles (Flooring, Wall Tiles, Backsplash)
Shower or Bathtub
Vanity (Cabinets, Countertops, Sinks)
Lighting + Electrical Fixture
Plumbing Selections
Paint and/or Wallpaper
Suggestions for Creating a Functional & Comfortable Bathroom in NYC
Sufficient Storage 
Cramped bathrooms simply won't work. To ensure sufficient bathroom storage space, consider incorporating built-in shelves, recessed cabinets, or wall-mounted storage units to keep toiletries and essentials out of the way and organized. Utilize vertical space with tall shelving or install storage solutions that make use of unused areas, such as above the toilet or in corners.

Decide Based On Durability 
Selecting durable materials is crucial to maintain a pristine and clean look for your bathroom. Opt for tiles that are resistant to moisture and easy to clean, such as porcelain or ceramic. Choose countertops made of materials like quartz or granite that are durable and resistant to stains. Additionally, consider using water-resistant paint on the walls to prevent damage from humidity.

Adequate Lighting
Another area where lighting needs to be prioritized is the bathroom. To properly illuminate routine tasks like grooming and makeup application, incorporate a combination of ambient lighting, task lighting around the vanity mirror, and accent lighting to create a well-lit and inviting space. Consider installing dimmer switches to adjust the lighting level according to your needs and create a relaxing atmosphere.

Prioritize Shower or Bathtub
When renovating your NYC bathroom, carefully consider the shower or bathtub area. Opt for fixtures and features that suit your lifestyle and preferences. If space permits, consider installing a combination shower and bathtub or a spacious walk-in shower with modern fixtures. Ensure proper waterproofing and efficient drainage to prevent water damage. 
Plumbing Upgrades
Take the opportunity during your bathroom renovation to address any plumbing issues and upgrade fixtures for improved efficiency and water conservation. Replace outdated faucets, showerheads, and toilets with low-flow options that can help reduce water usage and utility costs. Ensure proper ventilation to prevent mold and moisture buildup.

Account For Everyone
If you're planning your forever home or want to accommodate individuals with mobility needs, consider incorporating accessibility features in your NYC bathroom renovation. This may include installing grab bars, adding a curb-less shower entry, widening doorways, or choosing fixtures that are ADA compliant.
‍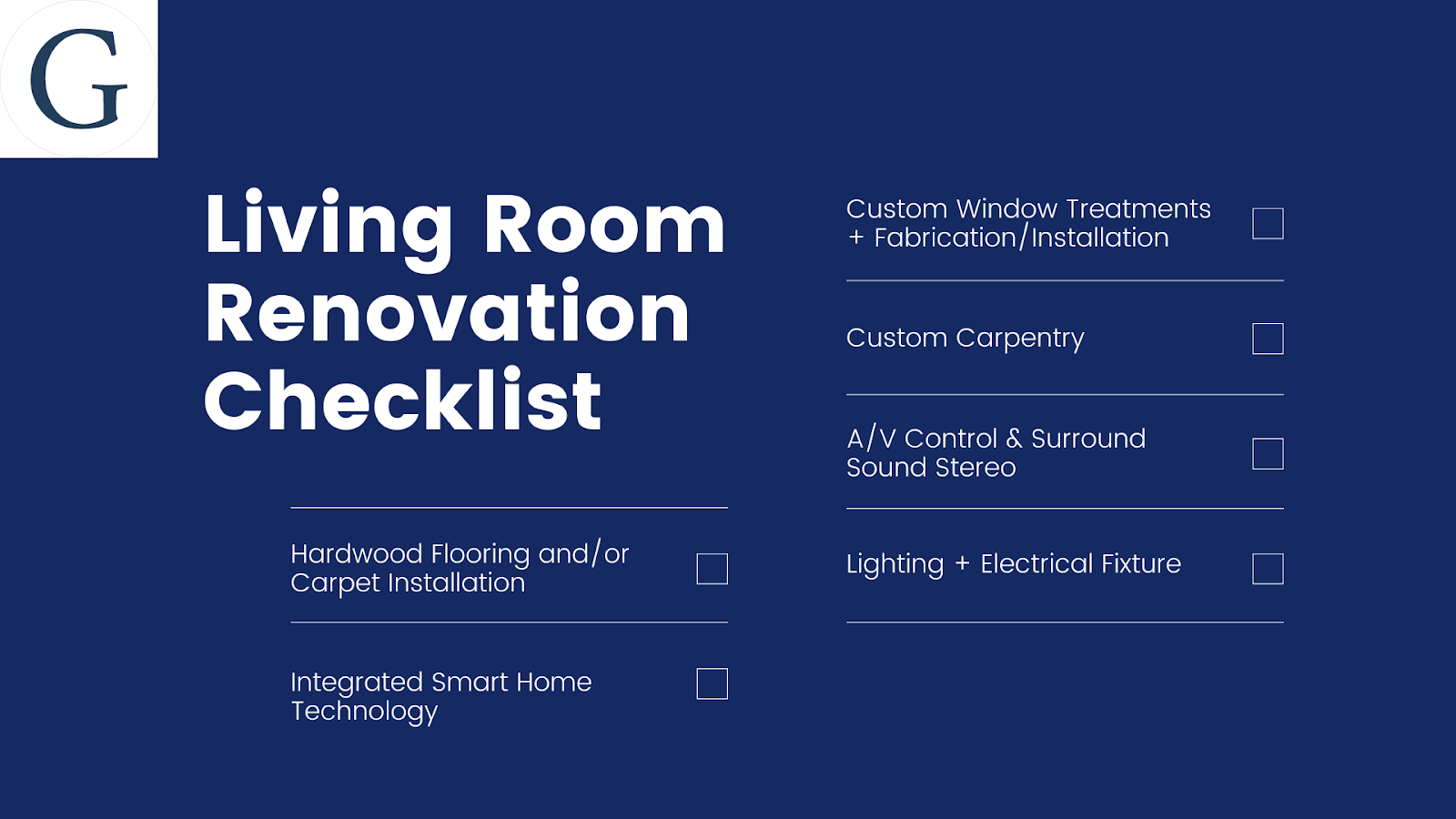 ‍
Living Room Renovation Checklist
Hardwood Flooring and/or Carpet Installation
Lighting + Electrical Fixture
Custom Window Treatments + Fabrication/Installation
Custom Carpentry (Cabinets, Built-Ins, Millwork, Finish Carpentry)
A/V Control & Surround Sound Stereo
Pre-War Restoration (Flooring, Framing, Moulding)
Integrated Smart Home Technology
Paint and/or Wallpaper
Tips for Creating a Comfortable & Inviting Living Space in NYC
Consider Traffic Flow
In a compact NYC apartment, living room flow is important to consider. Arrange furniture in a way that allows easy movement and avoids blocking pathways. Keep in mind the functionality and accessibility of your space, ensuring doors, windows, and walkways are unobstructed.
Invite Natural Light
Maximize the use of natural light in your living room by choosing window treatments that allow ample sunlight to filter through. Consider using sheer curtains or blinds that can be easily adjusted to control privacy while still letting in natural light. Utilize mirrors strategically to reflect light and create a sense of spaciousness.
Create Recreational Opportunities
Make your living room a multifunctional space that accommodates various activities. Consider incorporating a cozy reading nook with a comfortable chair and a bookshelf, or a designated area for hobbies like playing a musical instrument or practicing yoga. Incorporate versatile seating options, such as a sectional sofa or ottomans, that can easily accommodate different activities or gatherings.
Pay Attention to Details
The details can make a significant difference in creating a comfortable living room. Select a color scheme and paint that reflects your personal style and creates the desired atmosphere that sets the tone for your home's design foundation. Pay attention to lighting choices, incorporating a mix of ambient, task, and accent lighting to create a cozy and inviting ambiance. Consider incorporating built-in storage or movable furniture that maximizes space and helps keep the living room organized.
Host Guests With Ease
Plan your living room layout with entertainment in mind. If space allows, consider incorporating practical seating options like a sleeper sofa or comfortable chairs that can be easily rearranged to accommodate guests. Provide ample surfaces for placing a beverage or candy dish, such as coffee tables or side tables. Aim to create a warm and welcoming ambiance with appropriate lighting and decor.
‍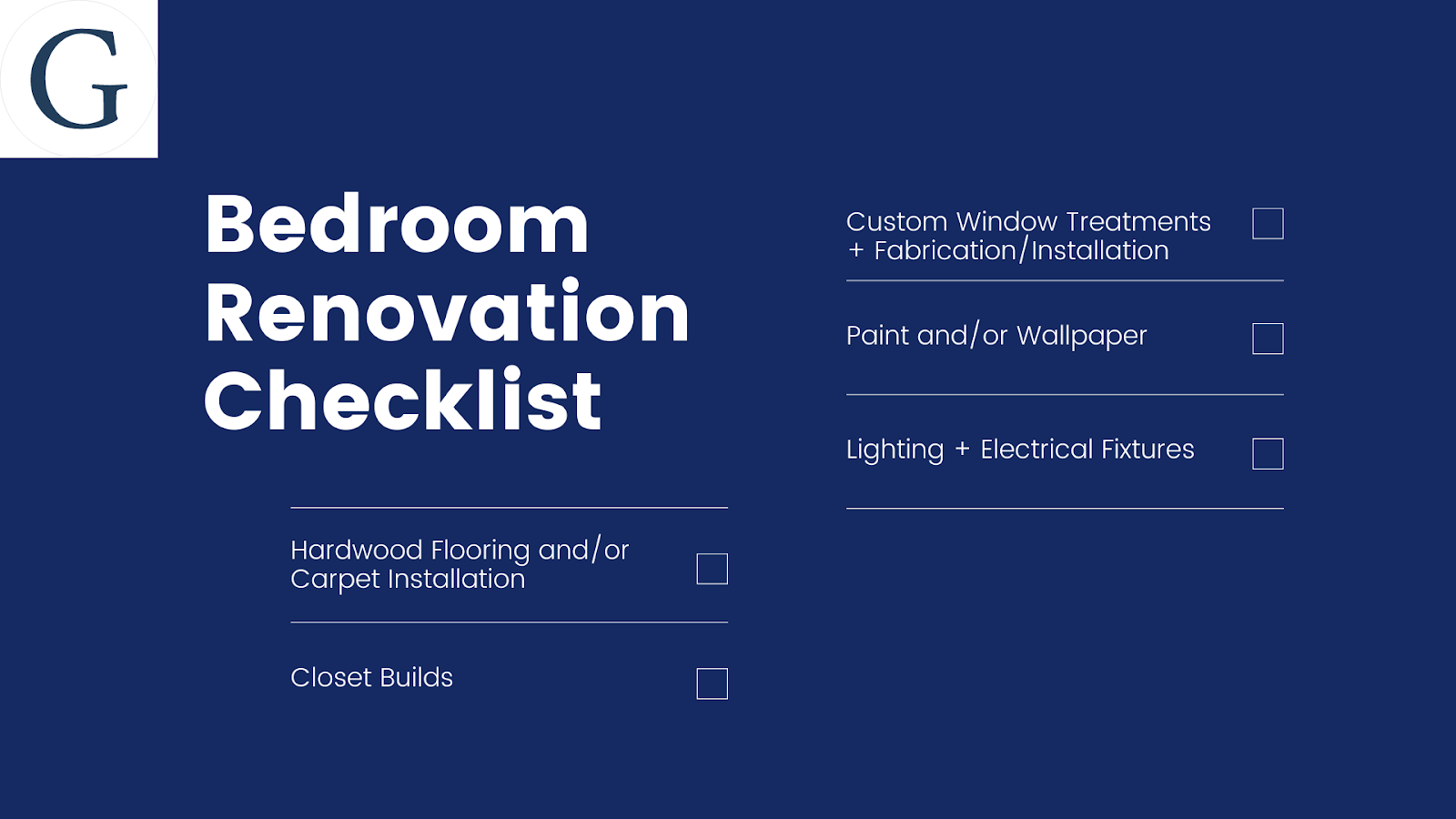 ‍
Bedroom Renovation Checklist
Hardwood Flooring and/or Carpet Installation
Lighting + Electrical Fixture
Custom Window Treatments + Fabrication/Installation
Closet Builds 
Paint and/or Wallpaper
Suggestions for Creating a Restful & Personalized Bedroom:
Calming Color Palette
Choose soothing colors for your bedroom walls to create a tranquil atmosphere conducive to relaxation. Opt for soft, neutral tones or gentle pastel shades that promote a sense of calm. Avoid bold or vibrant colors that may be visually stimulating and hinder sleep.
Optimal Sleeping Conditions
While a fine-tuned California King mattress goes a long way, pay attention to the aesthetic updates you can make in your bedroom to create an environment that promotes restful sleep. Invest in blackout curtains or blinds to block out external light sources and ensure privacy. Consider soundproofing installation or white noise machines to minimize disturbances from outside noise. 
Window Treatments
Choose window treatments that offer both functionality and style. Opt for curtains or blinds that allow flexibility in controlling natural light while enhancing privacy. Sheer curtains or light-filtering blinds can provide a soft and diffused light during the day, while blackout options offer complete darkness for better sleep.
Closet Organization
Maximize your bedroom's functionality by considering closet renovations. Evaluate your storage needs and invest in a well-designed closet system that optimizes space and allows for efficient organization. Incorporate features such as built-in shelving, adjustable toe shelves, accessory drawers, and hanging rods to accommodate different clothing items and accessories.
‍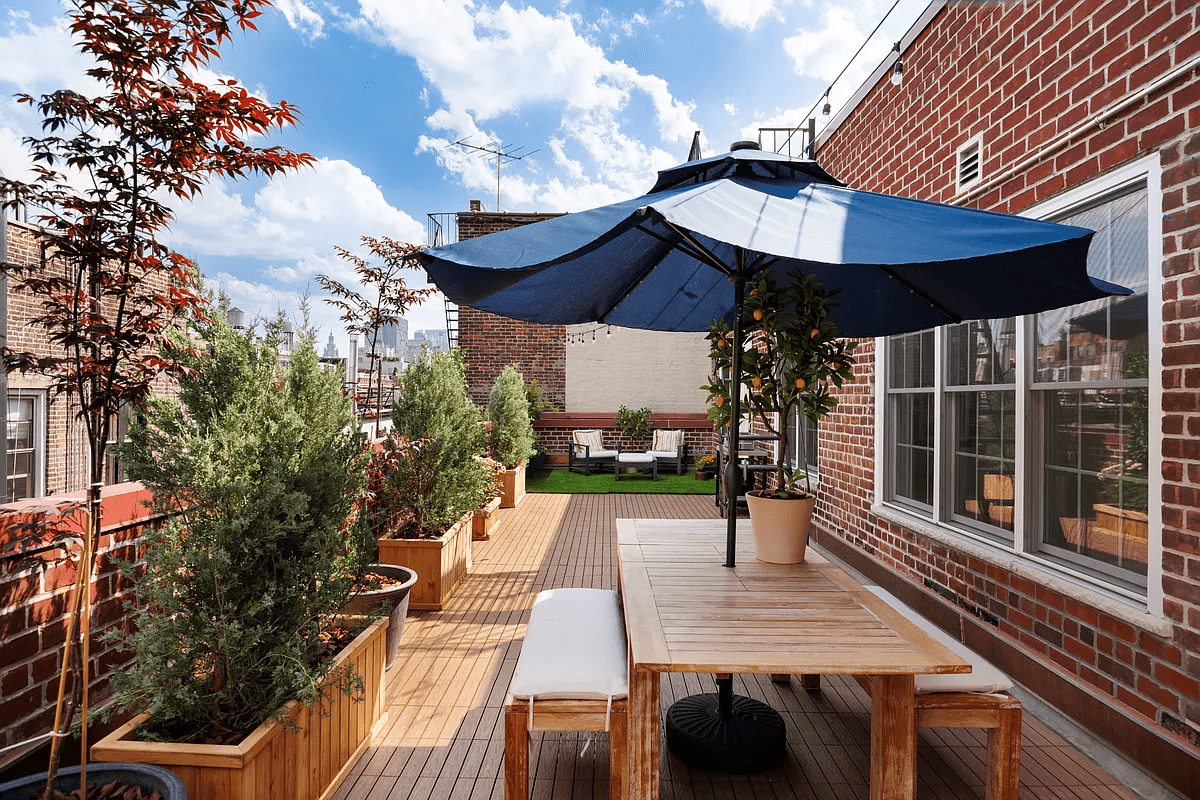 ‍
Additional Spaces For Renovation 
Balconies & Outdoor Decks
Home Offices
Laundry Rooms
Tips for Renovating These Spaces
Balconies & Outdoor Decks
Privacy and Outdoor Elements: Enhance the functionality and appeal of your balcony by considering privacy and protection from outdoor elements. Explore options such as privacy screens, trellises, or plants to create a sense of seclusion. Consider installing retractable awnings or umbrellas to provide shade during hot summer months or installing weather-resistant materials to withstand the NYC climate. See the combined balcony space we created for this apartment combination in Greenwich Village. 
Comfortable Seating: Choose comfortable and weather-resistant furniture that suits the available space on your balcony. Opt for durable materials and cushions designed for outdoor use. Incorporate seating options that allow you to relax and enjoy the outdoor ambiance, such as lounge chairs, benches, or outdoor-friendly built-ins.
Home Offices
Adequate Lighting: Proper lighting is crucial for a productive home office. Maximize natural light by positioning your desk near a window, if possible. Supplement with task lighting, such as a desk lamp, to reduce eye strain and improve focus. Consider adjustable lighting options to adapt to different tasks and create a comfortable working environment.
Ensure Sufficient Electrical Outlets: Plan the placement of electrical outlets strategically to accommodate your office equipment, such as computers, printers, and chargers. Consider installing additional outlets or USB ports to avoid the inconvenience of tangled cords and limited access to power sources.
Laundry Rooms
Efficient Use of Space: In many NYC apartments, laundry rooms often require smart space utilization. Consider installing stackable washer-dryer units inside a closet or find a compact, all-in-one washer-dryer combo to maximize the available space. Explore wall-mounted shelves or cabinets to provide storage for laundry essentials and supplies.
Organizational Solutions: Incorporate storage solutions in your laundry room to keep it organized and functional. Install cabinets or shelving units to store detergent, fabric softener, cleaning supplies, and other laundry necessities. Consider adding a folding station or countertop space for sorting and folding clothes.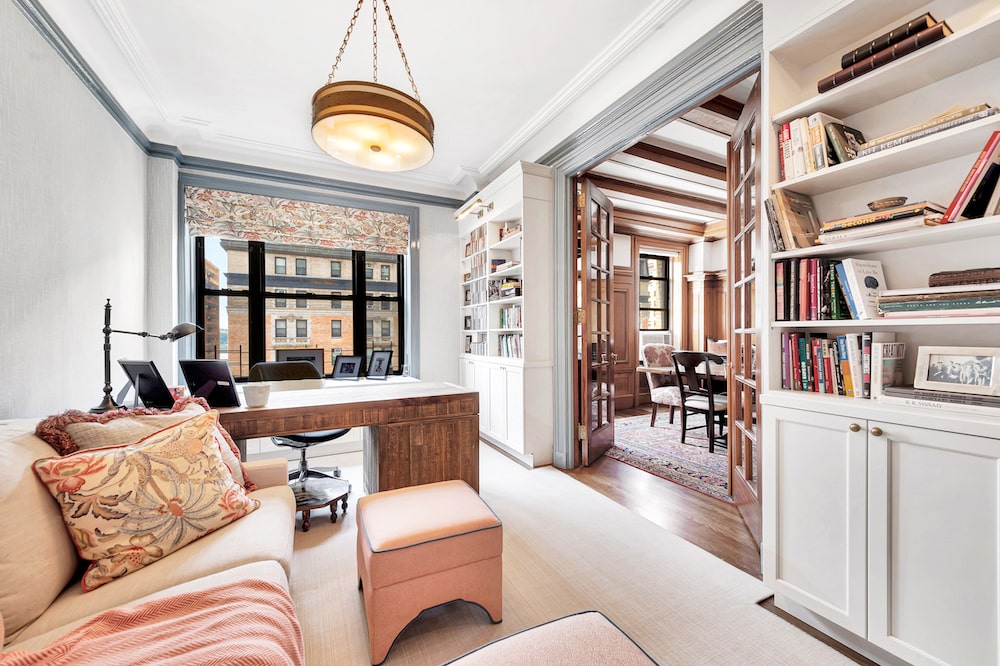 ‍
Final Considerations for Your Apartment Renovation
When embarking on a complete renovation of your NYC apartment, there are several broader considerations that go beyond specific rooms or spaces. These considerations can significantly impact the overall functionality, comfort, and value of your apartment. 
Updating Heating and Cooling Systems
Assess the condition of your existing heating and cooling systems and consider upgrading to more energy-efficient options. NYC winters can be harsh, so ensuring a reliable and efficient heating system is crucial. Explore options like installing programmable thermostats or considering ductless mini-split systems for more targeted temperature control.
Improving Insulation
Enhancing insulation throughout your apartment can lead to energy savings and increased comfort. Evaluate the insulation in walls, floors, and ceilings and consider adding additional insulation if needed. Proper insulation helps maintain consistent temperatures, reduces energy loss, and minimizes noise transmission between rooms and from the outside.

Consider A Full-Service Design-Build Contractor
A full-service design-build firm can be a valuable partner for homeowners in NYC, providing comprehensive assistance throughout the renovation process. 
All Services Under One Roof: Strong communication is essential to a successful NYC renovation, which is why design-build firms offer a comprehensive team that includes interior designers, architects, project managers, construction managers, all under the same roof. This full-service approach ensures seamless communication and that no detail slips through the cracks. 
Permit & Approval Pros: One of the significant advantages is their expertise in obtaining necessary permissions. Design-build firms have a deep understanding of the local regulations and permit requirements, ensuring all necessary paperwork is completed accurately and efficiently. They navigate the complexities of permits, saving homeowners time and potential headaches. 
All-Inclusive Budget: Additionally, design-build firms work closely with clients to establish a realistic budget. Their experience and industry knowledge enable them to provide accurate cost estimates, helping homeowners make informed decisions and stay within their budgetary constraints. 
Strategic Decision-Making: Moreover, design-build firms help prioritize renovations based on importance, taking into account the client's goals and budget. They guide homeowners in identifying essential elements that should be addressed first, ensuring that the renovation process is efficient and focused on achieving the desired results.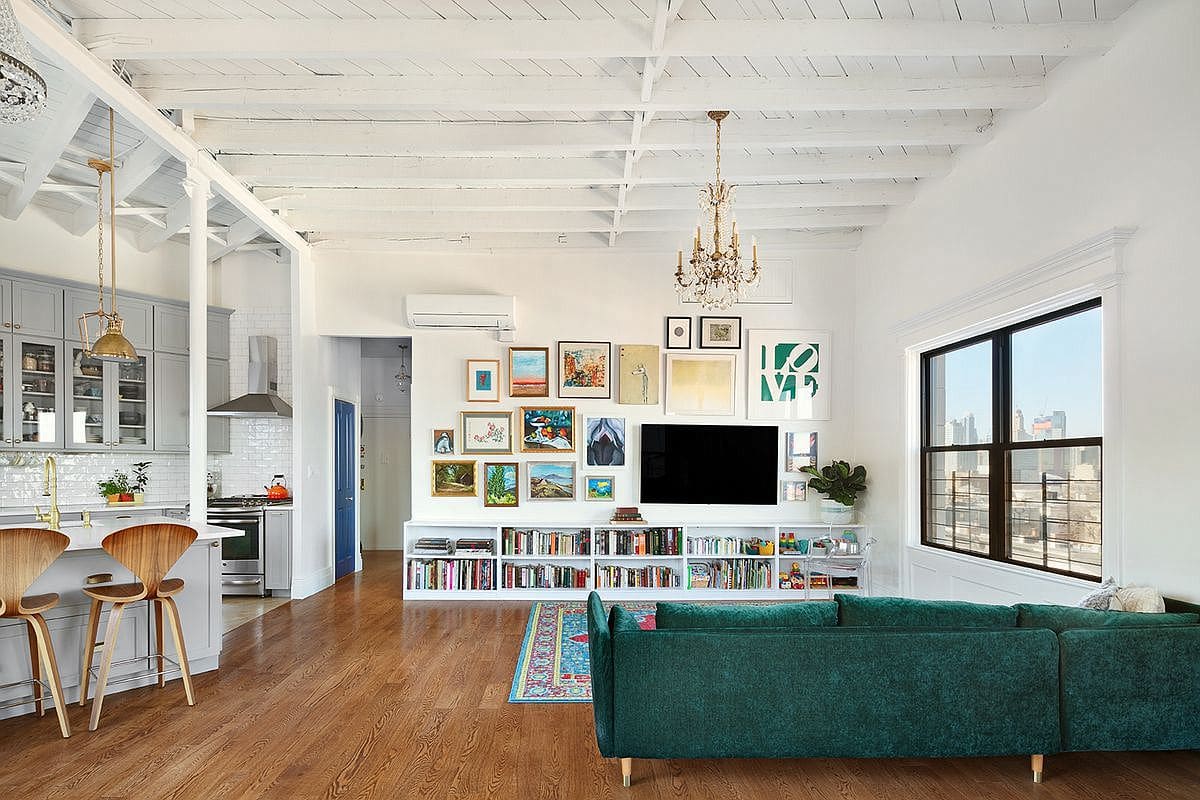 ‍
Conclusion
Remember, thorough planning and research are key to a successful apartment renovation in NYC. Take the time to explore different options, consult with various contractors, ask lots of questions, and consider the long-term benefits and value of your renovations. By staying organized, communicating effectively, and being mindful of the broader considerations, you can achieve a transformative and rewarding apartment renovation experience.
Whether you're ready to dive into your upcoming NYC apartment renovation or simply starting your vision board, use this apartment renovation as a starting point to the formal planning process and customize based on your own specific needs and apartment features. 
Considering an apartment renovation in NYC? View our portfolio of apartment renovation before and afters, learn more about Gallery, or contact us today.
We are an award-winning design-build firm in New York City with a full-service approach to residential renovations in Manhattan and Brooklyn that includes everything from interior design and architecture services to filing permits and construction.  We're experts in pre-war apartment renovations, apartment combinations, room creations, full gut renovations and all that falls in between. Let us bring your dream home to life.